'Darcey & Stacey': How Does Florian React When Stacey Silva Tells Him About the Trip to Los Angeles With Her Sister?
Darcey and Stacey Silva now have their very own spinoff called Darcey & Stacey. The dynamic duo has made the decision to go to Los Angeles and look at possible housing options so they can move to the West Coast and focus on their fashion line, House of Eleven.
However, there is one more hurdle the twins must overcome. Stacey has to talk to her fiancé, Florian Sukaj, about the possible move. Florian is from Albania, and he just landed in the United States to start a new life with Stacey. This week, Stacey takes Florian to the gym, and they discuss the situation.
Stacey Silva and Florian Sukaj talk about the trip to LA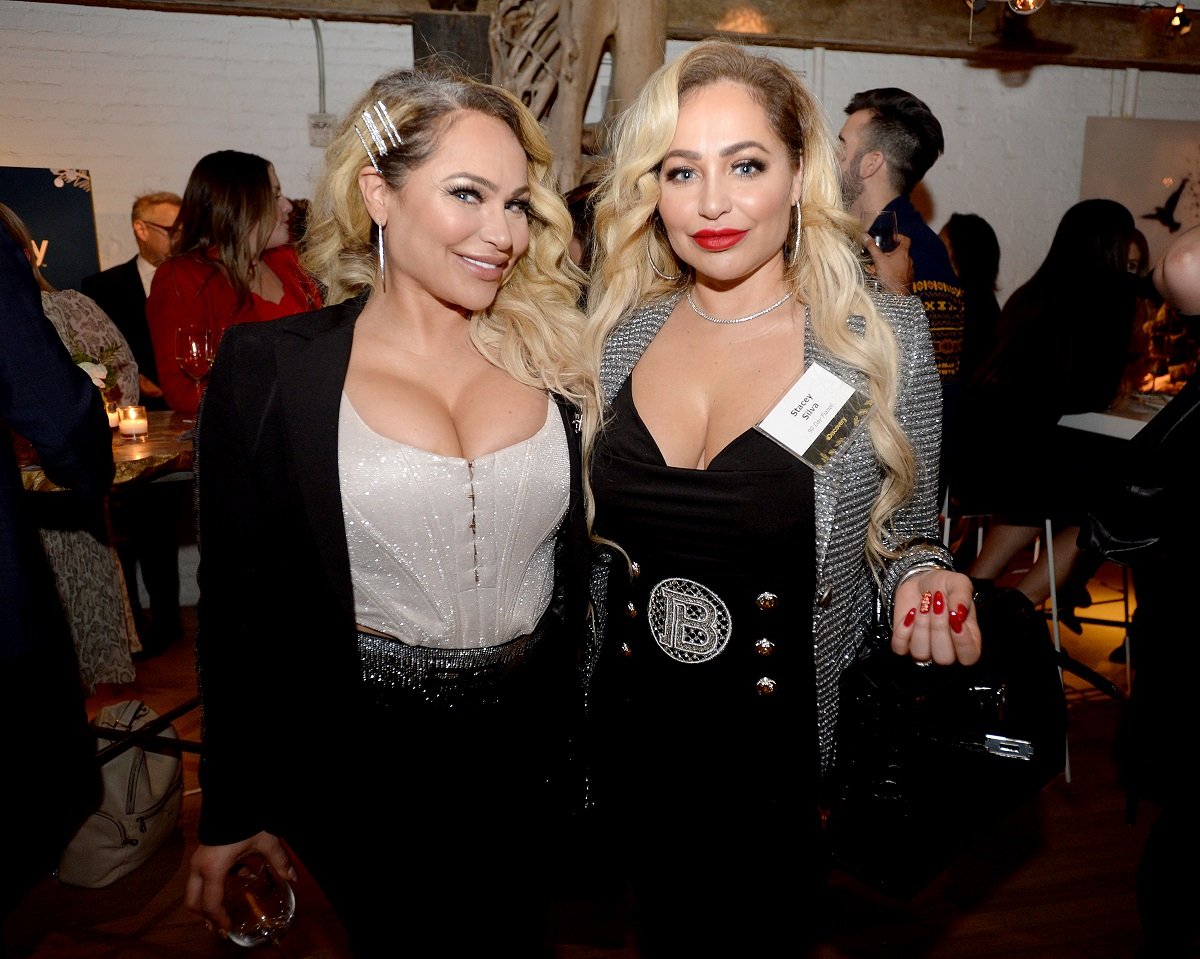 The couple does some workouts together, and Florian acts as Stacey's spotter. They even do some push-ups side by side. Next, Florian puts some weights on a barbell and he sits down to put some work in.
"I think Florian and I are in a good place, but I want to tell him about getting back to LA," Stacey tells the cameras. "That's where we need to be to run a successful business. Florian knows about House of Eleven, and he knows how important it is to me. But I don't know how Florian's going to react. He just got here. I just hope he understands that that's our dream."
The twins created House of Eleven in 2010 in LA with their father, Mike, after the sisters were each divorced. It was created in honor of their brother who passed away from cancer.
Stacey is ready to reveal the plans to her fiancé. She tells him that she has some news. "You know Darcey and I have been wanting to launch the clothing line, get the business going again?" She asks him, and he says "Yeah."
"Well, we talked the other day, and we decided we're going to take a trip to LA, just to test it out to see if this is the right time," Stacey explains to Florian. He asks about when that will be happening, and Stacey says, "Like soon." She insists it will only be for "a couple days."
Stacey says it's "for work," and it's so they can "rebuild" the fashion line that she shares with her sister. Florian continues to question it. "Why now, why?" he asks. Then, he brings up Darcey. "What's like to rush Darcey?"
Stacey tells him that she told her sister they're going, and Florian replies with, "Who cares? Who is Darcey?"
When Florian has his chance to speak to the cameras he says, "Darcey pressure Stacey so much. Darcey like to do something it's like to do right now, understand?" Florian tells his fiancé that he has only been in Connecticut for a week.
Florian gets up and walks off to the side
When the couple talks to the cameras together, things escalate quickly. "I'm done for this decision," Florian says. "I don't f****** care." Next, Florian gets up and says, "Let's squash it." He walks off to the side, saying that she doesn't "understand."
Eventually, he comes back and sits down, saying, "Darcey push so much."
While still at the gym, Stacey tells Florian that she wants him to go with her, and suddenly he says he'll be coming along as well. "I have you, I have everything," Florian says.
Although Florian agrees to go with Stacey, plans change rather quickly when Mike, Stacey and Darcey's father, talks to them about the coronavirus (COVID-19). He convinces them to cancel their plans to visit LA, so it looks like Florian won't have to worry about going right away anyways.