How Does Jessica Simpson Feel About Her Ex-Husband Nick Lachey Now?
For years, Jessica Simpson and Nick Lachey were the "it" couple. They were one of the first to showcase their relationship on reality tv and fans couldn't get enough of how goofy they were together. But there was a lot that went on behind the scenes that the cameras didn't capture. And in November of 2005, the two announced their split. Since then, both stars have moved on and remarried. But how do they feel about each other now?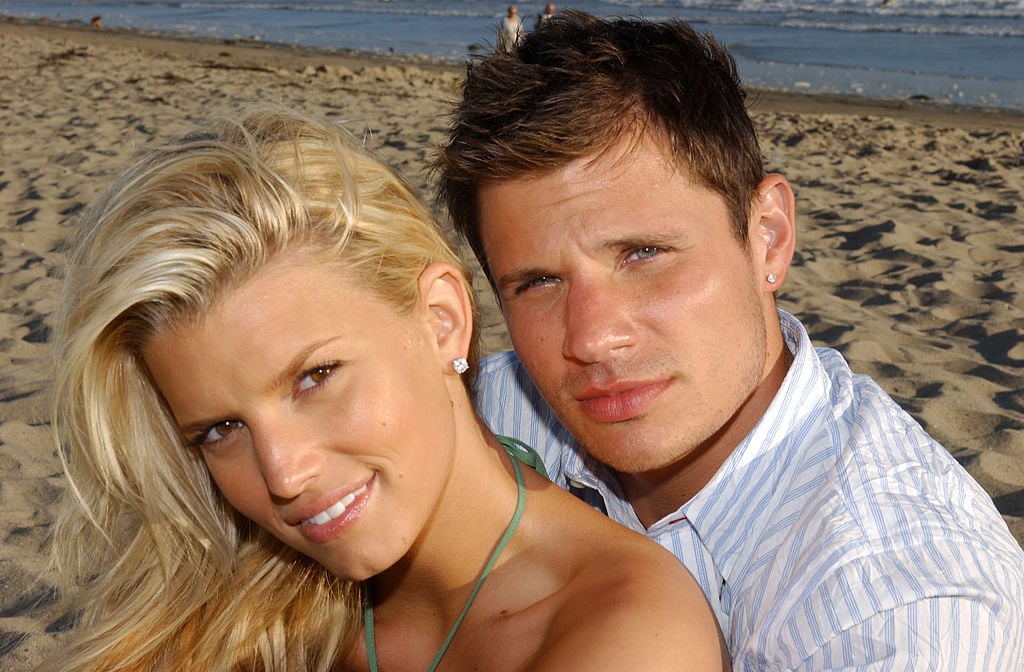 Jessica Simpson and Nick Lachey split up
Simpson has spilled all of the details of several of her past relationships, including the one with Lachey, in her new memoir, Open Book. In the book, Simpson revealed that she and Lachey weren't even speaking to one another when she told him she wanted to get a divorce. Lachey "immediately tried to talk [her] out of leaving him."
Lachey was not going to let Simpson go easily.
"Despite his anger, and maybe because of it, he was still intent on not letting me go," she wrote. After she told him she was filing for divorce, he tried to get her loved ones to reason with her.
"He tried talking to my parents, getting them to rethink things, but I asked them to leave," Simpson revealed. "This was my decision."
He even offered to go to counseling to make things better.
"'You didn't go when we needed it,'" she told him. "He didn't like me, so I didn't understand what it was he was trying to save."
How does Jessica Simpson feel about Nick Lachey now?
The former couple has been divorced since 2006. In the more than a decade since their split, have they found a way to mend their hurt feelings?
Simpson, for one, isn't harboring any ill will towards her ex anymore.
"I still have a lot of love for Nick, because he taught me how to be," she said in a recent interview with Glamour. "I tried to handle everything [in the book about him] with as much care as possible. He has a family, he's married…It's really the marriage through my lens."
And Lachey isn't really focused on Simpson anymore.
"There's definitely a mutual respect there, so that's, you know — obviously it was a long time ago," he said on The Today Show on Feb 3. "We've all moved on."
Has Nick Lachey read the book?
Since most of Simpson's book is about the former 98 Degrees bandmember, you might think that he would want to read it and find out everything that was said about him. But, he actually hasn't ever opened the memoir.
"Well, no, I have not read a single word," he told Us Weekly. "Both of us [he and his wife Vanessa Lachey] have not read the book, and no, she did not reach out before it was published."
Simpson is now married to football player Eric Johnson and the two have three children together. Lachey has been married to Vanessa since 2011 and the pair have three children together as well.