How Does Kourtney Kardashian Feel About Scott Disick's New Relationship With Amelia Hamlin?
In case you haven't heard, Scott Disick has been sparking romance rumors with 19-year-old model Amelia Hamlin, the daughter of The Real Housewives of Beverly Hills' Lisa Rinna. Though the status of their relationship remains unclear, it seems to onlookers that the pair are getting pretty cozy, which isn't sitting well with too many people.
Though a few individuals didn't waste time sharing their reactions toward Disick's latest fling, we have yet to anything from his ex Kourtney Kardashian, which makes us wonder: How does she feel about the lord's new relationship?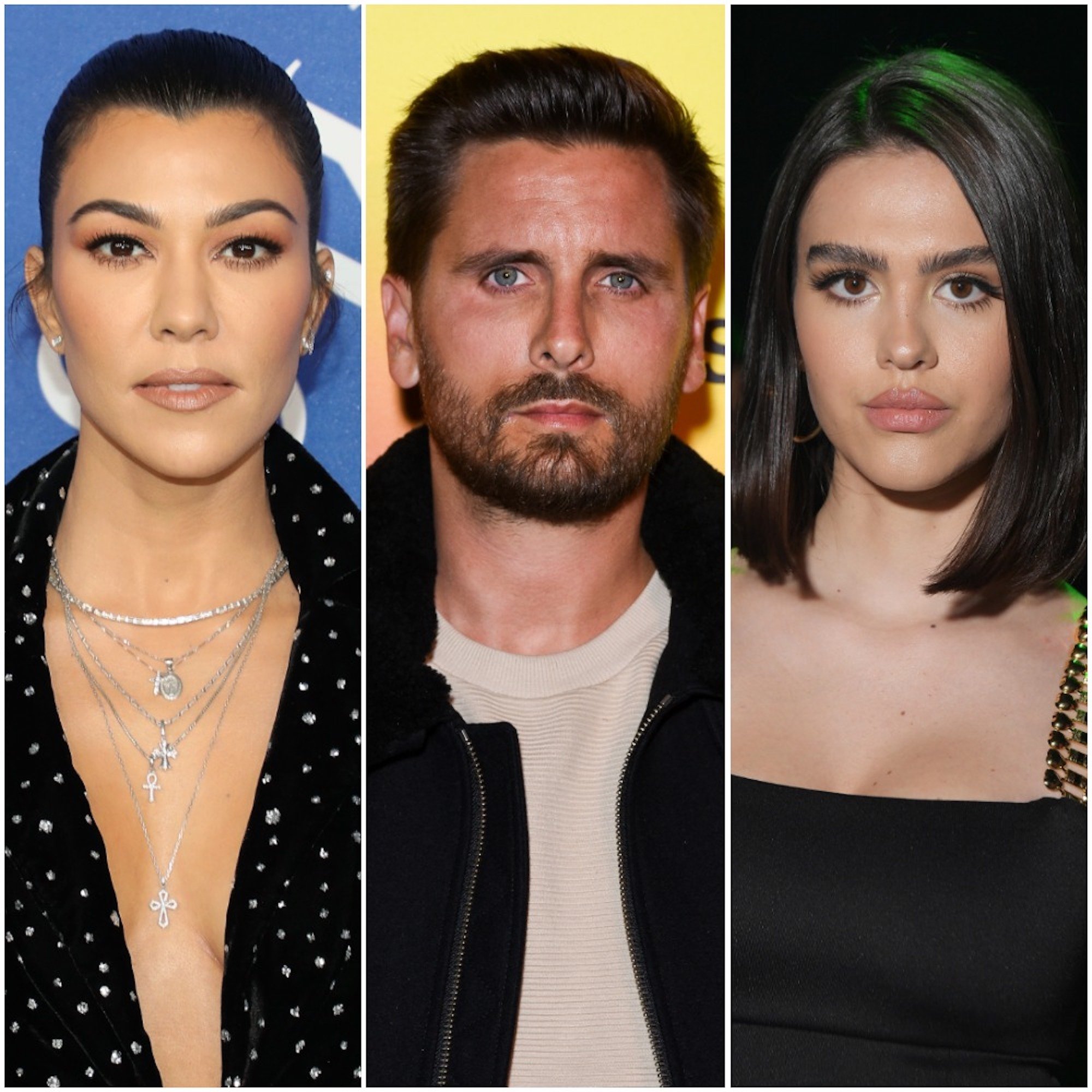 Scott Disick and Amelia Hamlin recently sparked romance rumors
Although they haven't been hanging out for very long, it seems to onlookers that Disick and Hamlin are already moving toward a romantic relationship.
The two of them were first linked on Oct. 31 when they were spotted attending Kendall Jenner's 25th birthday party together. Afterward, they were seen hanging out together around California. At the time, insiders claimed that the two were just friends and that their relationship was "very casual."
But as of late, Disick and Hamlin haven't given us a reason to believe things between them are strictly platonic because on Nov. 16, relationship rumors began to spread after they were spotted taking a romantic stroll along the beach in Malibu together.
While the pair could most definitely still just be friends, those beach photos seem to tell a different story. Not only did Hamlin look perfectly comfortable walking alongside Disick while wearing a bikini, but the Keeping Up With the Kardashians star had his arm draped over her shoulder as she was basically holding his hand.
Some are not supportive of Disick and Hamlin's relationship
Ever since Hamlin and Disick's beach date, many people have had a lot to say about their relationship.
Though it's yet to be confirmed if the pair are actually in a relationship, Disick has been publicly condemned for allegedly dating the model, who is nearly 20-years his junior. Some are even dragging the reality star for what they say is a pattern of dating much younger women.
For those of you who need a little refresher, Disick was previously linked to 22-year-old Sofia Richie, who he dated for nearly three years before they called it quits in 2020.
During their relationship, Disick and Richie received a ton of flak for their significant age difference. A few of their pair's loved ones even expressed their disapproval of the couple's relationship, including Disick's ex-girlfriend, Kourtney Kardashian.
When Disick first started dating Richie, Kardashian wasn't the biggest fan of their relationship. But as time went on, the Poosh founder saw that Richie brought out the best in Disick and had become supportive of their romance.
Now that the father of three is allegedly dating Hamlin, we wonder if Kardashian is just as onboard with their relationship as she was with his and Richie's.
Kourtney Kardashian reportedly likes when Disick is dating someone
According to a new report made by TMZ, Kardashian doesn't have a problem with her ex having a new, young companion on his arm and is happy he's enjoying life with someone by his side.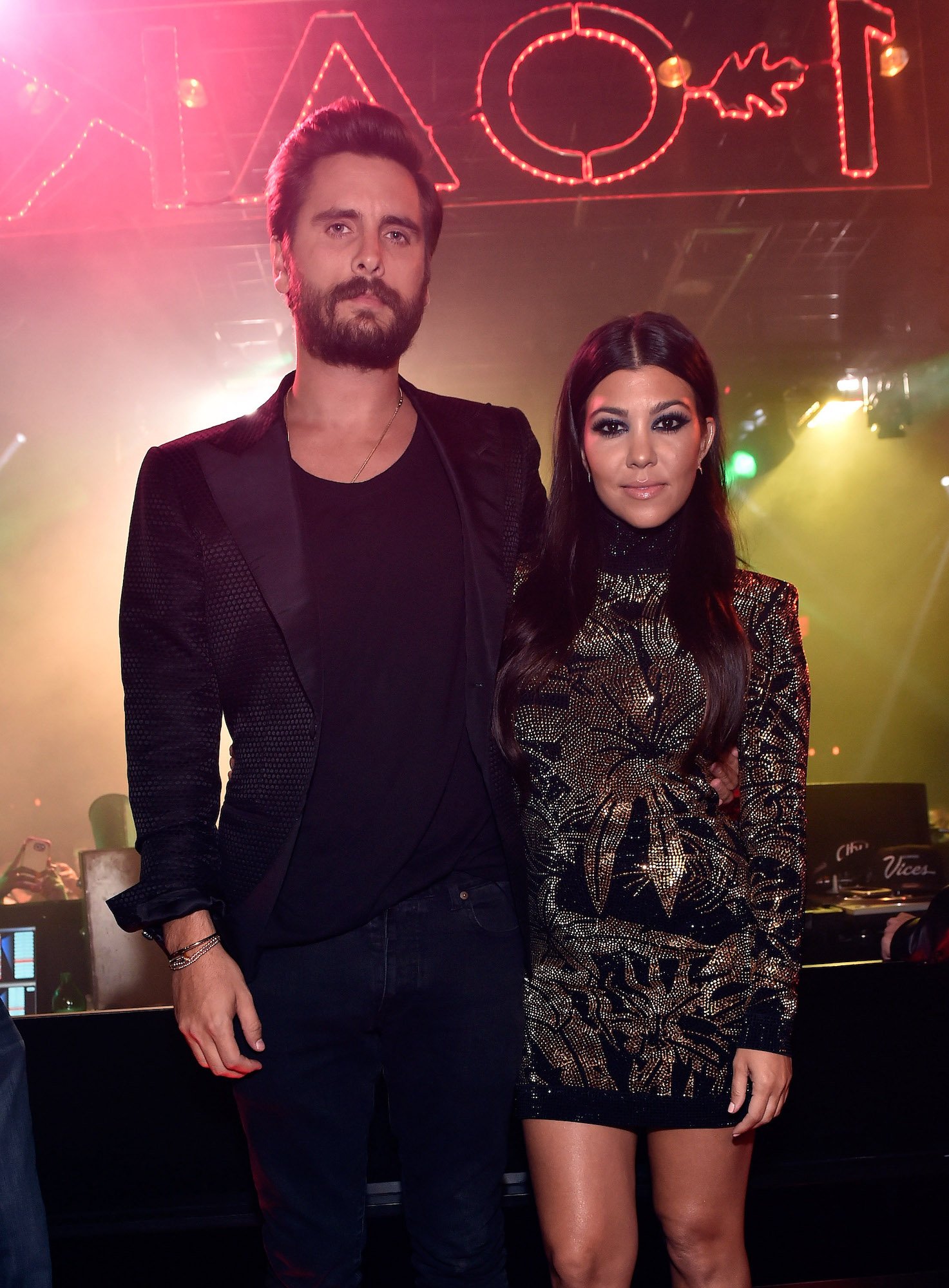 Sources tell that outlet that the reality star approves of Disick's relationship with Hamlin. They even say that she likes when he's dating someone because "that's when he's the most grounded, happy, and responsible as a parent."
As long as Disick is content and his romance with Hamlin doesn't negatively affect their three children, Kardashian will continue to support their relationship because she just wants the best for him at the end of the day.