How Does 'Outlander' Author Diana Gabaldon Feel About That Huge Murtagh Twist?
Season 5 of Outlander is expected to stick closely to Diana Gabaldon's source material, at least until it comes to Murtagh's (Duncan Lacroix) story. Unlike in the books, Outlander has kept Jamie's (Sam Heughan) godfather alive, and he is about to become a major focal point this season. So how does Gabaldon really feel about Murtagh's longevity in Outlander?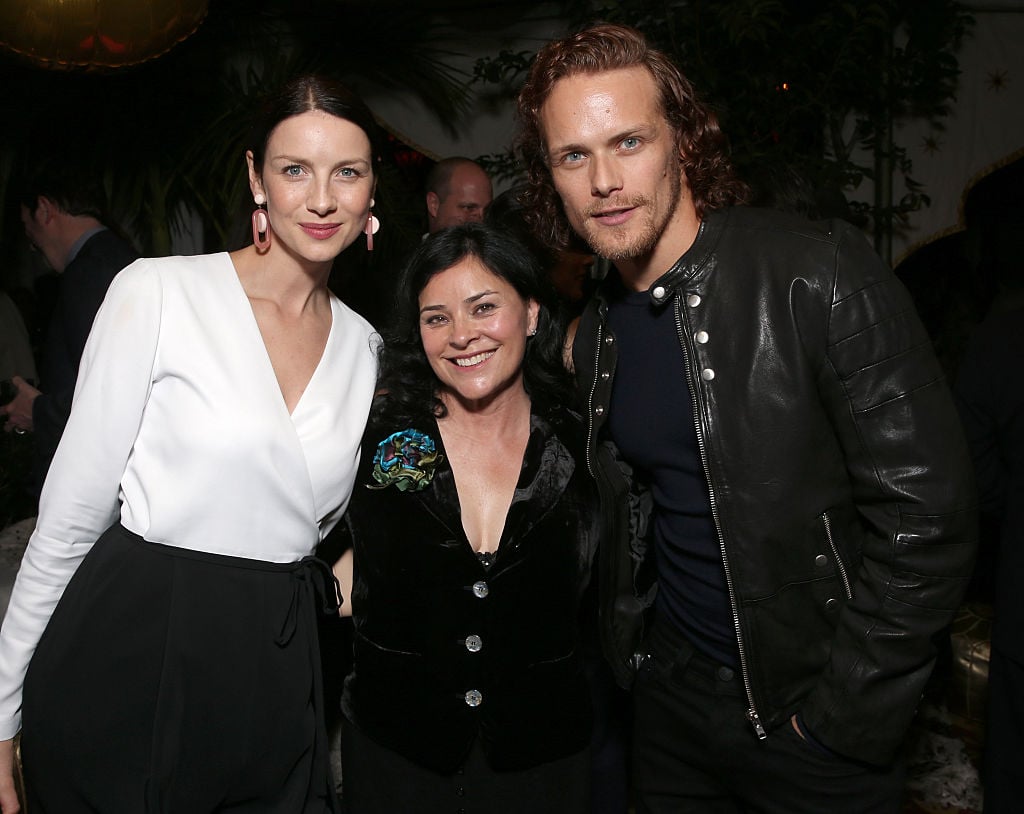 Inside Murtagh's journey in 'Outlander'
In season four of Outlander, we learned that Murtagh is still alive and even made it safely to the American colonies. Jamie and Murtagh grew closer last season, and the character struck up a romance with Jocasta Cameron (Maria Doyle Kennedy), further cementing his status on the show.
But in the books, Gabaldon chose to kill off Murtagh fairly early. She also had Jocasta getting romantic with a character named Duncan Innes, whom Murtagh has basically replaced.
According to Express, Outlander's executive producer, Maril Davis, revealed that they decided to keep Murtagh alive because of the bond he quickly developed with both Jamie and Claire (Caitriona Balfe).
That and he's basically one of the more endearing characters on the show.
"I think we always knew in the back of our minds that we would probably keep Murtagh alive," Davis explained. "It just seemed like such a waste of the character [to kill him off]."
So far, fans have welcomed the change from the books and Murtagh has become a beloved character on the show. This is a lot coming from Outlander supporters, who usually do not like to see the show diverge from the books.
While Murtagh is set to appear once again in season 5, what does Gabaldon feel about the decision to keep him alive?
Gabaldon dishes on Murtagh
In contrast to fans, Diana Gabaldon is sticking by her decision to kill off Murtagh in the books. During her appearance at New York Comic-Con, Gabaldon was asked about the decision to keep the character alive on the show, to which she said:
"When I kill them, they stay dead. I mean, no offense to Murtagh or Duncan but you should stay dead."
Murtagh is set to become a focal point in season 5 as Jamie struggles with questions of loyalty.
At the end of season 4 of Outlander, Jamie was ordered to hunt down a group of rebels led by Murtagh. There is no way that Jamie is going to follow through with the request, but it definitely puts him in a tricky position with the governor.
In talking about his character's upcoming journey, Lacroix revealed that Murtagh is basically an outlaw on the run in season 5.
With there being no source material to guide his story, the writers have complete control over where they take him. This season, Lacroix explained how fans will learn more about Murtagh as the character continues to grow in depth.
For her part, Gabaldon is hard at work finishing the ninth book in the Outlander series, titled Go Tell The Bees That I Am Gone.
The book is expected to be released in the coming months. Once that happens, the author will start working on the tenth and final book in the series.
Gabaldon writes an episode for 'Outlander' season 5
Filming for the new season of Outlander is currently underway in Scotland. We still have a few months to go until the season 5 premiere, but Gabaldon recently confirmed some exciting news about an upcoming episode.
Taking to Twitter, Gabaldon revealed that she wrote an episode for season 5. This is the first time she has written a script for the show since back in season 2, and we cannot wait to see how it all unfolds.
Outlander star Caitriona Balfe also expressed her excitement about Gabaldon's installment and promised fans that they do not want to miss it.
In response, some fans argued that Gabaldon's episode will probably be the most cohesive installment of the entire season, mainly because she created the entire Outlander universe.
But Gabaldon wants fans to know that she didn't write the episode all by herself. The author reminded fans that every installment goes through a bunch of edits and that other people add and subtract things along the way.
Even still, we are pretty confident that Gabaldon put together an amazing episode. It's just too bad that we have to wait until February to see it.
The new season of Outlander is scheduled to premiere February 16 on Starz.