How Does Queen Elizabeth Feel About Meghan Markle and Prince Harry Stepping Away From Royal Life?
Meghan, Duchess of Sussex and Prince Harry made the major decision to step down as senior royals. The announcement came as quite a surprise, and it seems that there are mixed feelings about what is going on.
While we all know that they have been under intense media scrutiny and also that the pressures of royal life were really beginning to take a toll on the notoriously private couple, it was still a move that almost no one saw coming. The entire world has questions at this point, regarding issues such as where they will live, and how they plan to be "financially independent."
There is one thing that everyone wants to know. How does Queen Elizabeth feel about Meghan and Prince Harry stepping away from royal life?
Prince Harry and Meghan Markle resigned as senior royals
Most people envision life as a senior royal to be pretty spectacular. After all, who wouldn't want to live in a castle, have access to one of the most coveted jewelry collections in the entire world and be driven around in luxury cars to fancy parties and engagements?
Well, that's not exactly how things were for Meghan and Prince Harry. For months now, they have been relentlessly criticized in the news media for just about everything they have done. They have indicated in the past that they weren't really happy with life in the spotlight, according to BBC News.
While Meghan and Prince Harry plan to continue to honor their duty to the queen, they also plan to split their time between the United Kingdom and North America — something that no royal couple has ever before done. Resigning as senior royals will allow them to concentrate on their own lives as well as raise Baby Archie in the quiet, private environment that they have always wanted.
What does this mean for the royal family?
It is not every day that royal family members resign from their positions, so what does Prince Harry and Meghan's split — known as "Megxit" — mean for the royal family? It would appear as if there is a lot going on behind palace walls.
The queen, Prince Charles, and Prince William and Prince Harry discussed how to proceed going forward. After a series of talks, the queen announced she is "pleased" to have found a "constructive and supportive way forward" for Prince Harry and Meghan.
Buckingham Palace announced in a statement that Prince Harry and Meghan will no longer be working royals, will no longer use the titles His and Her Royal Highness, and will repay the millions they used to upgrade their new home: Frogmore Cottage.
According to BuzzFeed News, the split won't cause a collapse of the British Monarchy, although the family has a lot to lose. Now that they are not going to be receiving funding from the Sovereign Grant, whichever way they choose to earn funds in order to support themselves could have an effect on the royals.
The family is dealing with more than their fair share of scandal at this time, and Meghan and Prince Harry's abrupt split seems to be shaking things up just a bit.
How does Queen Elizabeth feel about Meghan Markle and Prince Harry stepping away from royal life?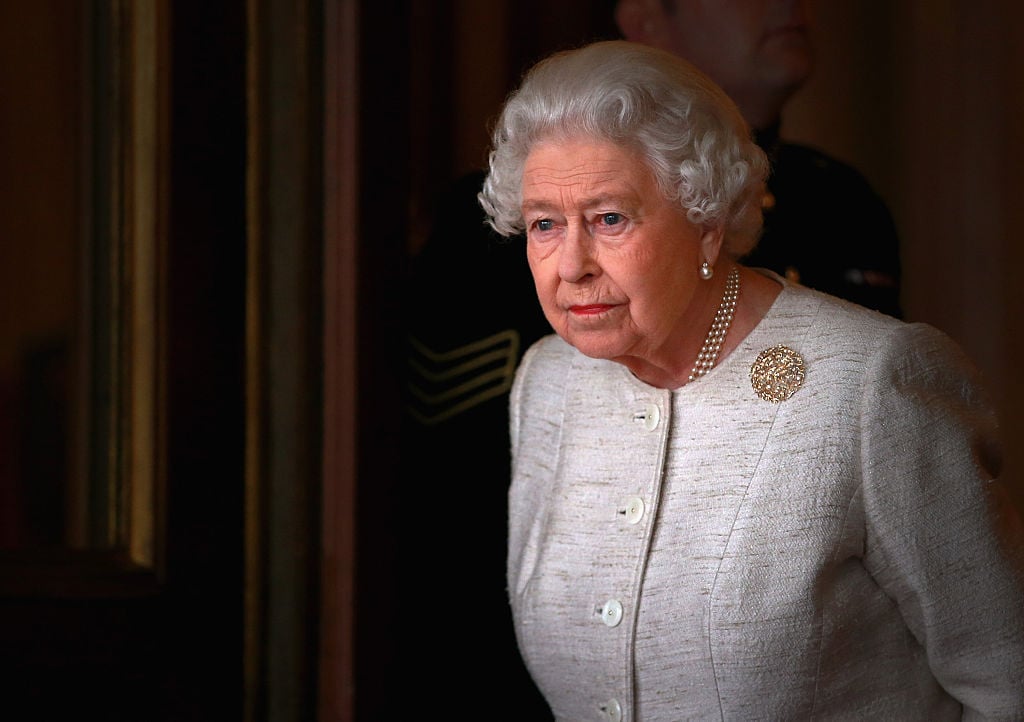 If there is any opinion that truly makes a difference regarding what is happening, it is that of Queen Elizabeth. So, how does she feel about the split?
Entertainment Tonight reports that she feels it is a "complicated" situation. While everything is still in the early stages, the queen would have preferred to keep Meghan and Prince Harry as working royals. That said, she is giving them her full support in what they have chosen to do.
"Harry, Meghan and Archie will always be much loved members of my family," said Queen Elizabeth in a statement. "I recognise the challenges they have experienced as a result of intense scrutiny over the last two years and support their wish for a more independent life."
"I want to thank them for all their dedicated work across this country, the Commonwealth and beyond, and am particularly proud of how Meghan has so quickly become one of the family," said the queen. "It is my whole family's hope that today's agreement allows them to start building a happy and peaceful new life."
Based on the queen's statement, she is firmly vocalizing support for her grandson and his family. She also made it a point to give Meghan a special shoutout, which suggests she doesn't harbor resentment against the duchess. Lastly, she ended her statement with a genuine wish for the Sussexes.