How Does 'Schitt's Creek' End? 'Fans Will Be Very Pleased' With the Series Finale
Schitt's Creek kicks off its sixth and final season on Dec. 7 and, well, it's going to be more than a little bit hard to say goodbye to the Rose family. All good things must come to an end and the final season has many fans wondering what kind of ending they can expect for the series.
According to co-creator and star Dan Levy and star Annie Murphy, fans won't be disappointed, as Murphy shares that things "are going to be tied up in this beautiful little bow."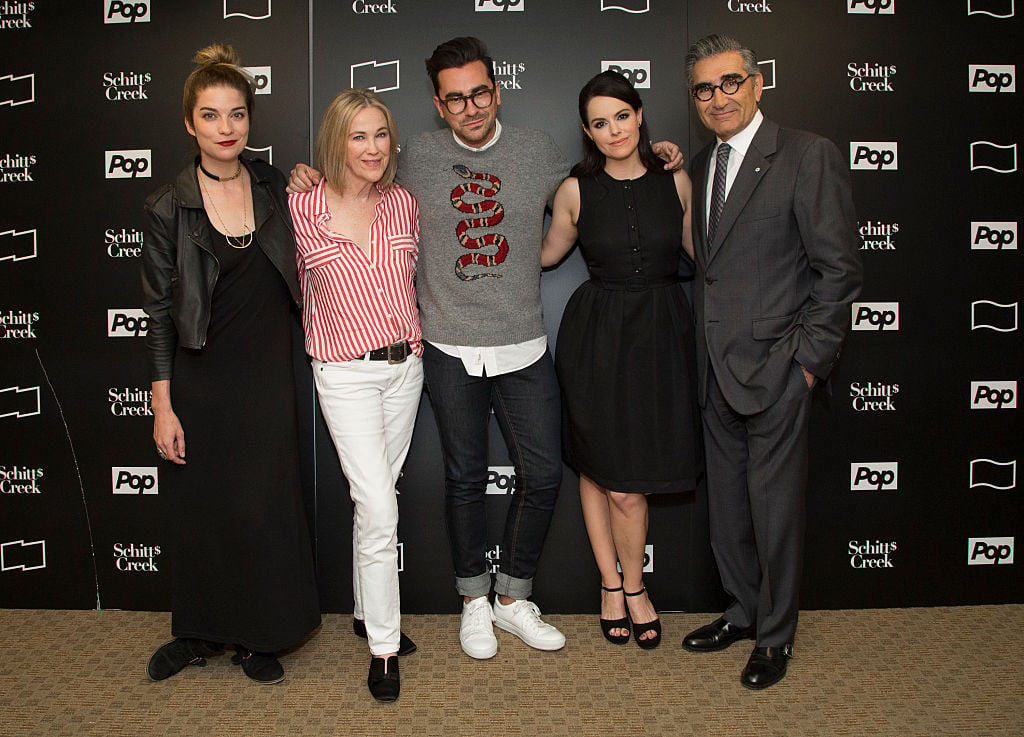 "Fans will be pleased" with Schitt's Creek's final season
Levy pretty much guarantees that fans will be satisfied with the way the series ends and has known how he wanted to wrap it up for a while.
In an interview with People, he shared: "I care about the quality of the show. I care about what the fans are going to think. Ending something is such a daunting task, and yet at the same time, the way that the story came to us was so organic and simple and easy that I think for me, the nerves are just excitement for people to watch this last chapter and hopefully enjoy it and be moved by it in the same ways that we were shooting it and making it."
He continued: "I think the fans will be very pleased with how this story ends. I have known how I have wanted to end the show for quite some time now, and so for me it was really about how do I go about thoughtfully and carefully laying the groundwork for the end of the show in a way that feels easy and not just like we are backloading a ton of info on people."
There will be closure
In an interview with the Los Angeles Times, Murphy shared just how happy the show's fans are going to be with the series finale, noting: "People are so deeply invested in the show and its message. But I think it's the right choice, and we were really, really lucky to be able to end the way Dan and the writers wanted to."
As far as series finales go, Murphy hints that nothing will be left open-ended, noting: "All of the characters are going to be tied up in this beautiful little bow."
The finale is "a love letter to our fans"
Levy explained some of the inspiration behind how he wanted Schitt's Creek to end, saying: "A lot of that came from me looking at all the shows I really love and all the series finales that I really love and analyzing what made me love them and why they worked."
He continued: "And the common thread was always the season had built to an inevitable conclusion, and that conclusion gave the fans what they wanted but also gave them something they didn't know they wanted."
Levy added: "I don't want anything to be expected, and I think this last season is a love letter to our fans. And it's a love letter to our characters."