How Does Tamar Braxton's Ex-Husband, Vincent Herbert, Get Along With Her New Man, David Adefeso?
Tamar Braxton has been head over heels in love with her entrepreneur boyfriend, David Adefeso, for almost two years. Following the drama and break up with her ex-husband, Vincent Herbert, she unexpectedly found love again. The singer and reality star recently revealed how the relationship between Adefeso and Herbert is going.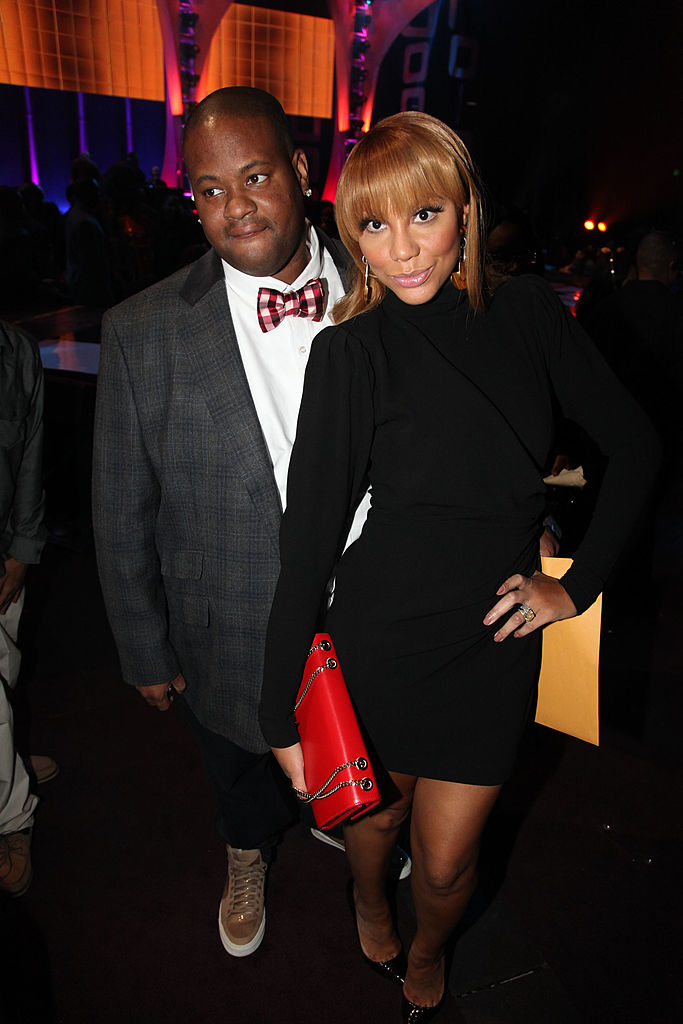 Tamar Braxton begins dating David Adefeso after split with Vincent Herbert
Braxton filed for divorce after nearly nine years of marriage with Herbert in 2017. The two married at the Ritz Carlton in Atlanta on Black Friday in 2008. Their mounting marital issues were on full display in the fifth and final season of their WeTV reality show, Tamar & Vince. The couple tried to reconcile but rumors of physical abuse and infidelity tampered their union.
Not too long after they split, Braxton began dating financial guru, David Adefeso. The Nigerian born businessman is a Harvard Business School graduate. They met at a birthday party of a mutual friend and have been inseparable since. 
Adefeso made his reality television debut on the sixth season of Braxton Family Values. He took her to his hometown to meet his entire family and the two eventually moved in with one another. Braxton recently gave Adefeso a Great Gatsby-themed 50th birthday bash.
Tamar Braxton reveals whether or not Vincent Herbert and David Adefeso get along with one another
Many would assume that Herbert would want minimal dealings with Braxton's new man, especially after he dragged his feet in the divorce filing and publicly declared he was committed to fighting for his family. But according to Braxton, that idea is the furthest thing from the truth. 
Braxton took to Instagram and shared that Herbet and Adefeso are friendly with one another. 
"It's so funny that people and certain tv shows think that my life is filled with drama, foolishness and turmoil when it is the TOTAL opposite. God is good and my life is full of love, joy and blessings," Braxton wrote with a photo of Adefso and Herbert together. She also added the hashtag #2goodmen. 
Braxton has since deleted the post but it remains on Adefeso's page. 
"Me and @officialvincentherbert having a terrific time hanging out after work. Same time next week," Adefeso wrote on his Instagram account, hinting that he and Herbert hang out often.
It's not the first time the two men have been in the same space. Braxton shared a photo over the summer of the family, including Herbert and Adefeso, at her and Herbert's son's kindergarten graduation.
The singer also opened up on Braxton Family Values about the first time Herbet and Adefeso met. The two ran into each other as Braxton and Adefeso were leaving their Los Angeles hotel.
"He [Adefeso] walked up to him [Herbert] and was like 'How you doin'? Nice to meet you,'" Braxton told her sisters. She said Adefeso went in for a handshake and hug, which Herbert returned. According to Braxton, Herbert has also moved on. She jokingly shared with her sisters that her son relayed to her that Herbert has a wife. 
It's good that there's no bad blood between Herbert and Braxton. With Braxton's desire to eventually marry Adefso and the fact that they share a home where Adefso lives with Braxton and Herbert's son, a solid co-parenting foundation with open lines of communication between all three adults is necessary.