How Does Tamra Judge from 'RHOC' Feel About Alexis Bellino?
Tamra Judge and Alexis Bellino from 'RHOC' didn't leave the show on the best terms. What does Judge think of Bellino today?
The Real Housewives of Orange County alum, Alexis Bellino made a surprise brief appearance on the show last week. The former Housewife was filmed having lunch with current cast member, Emily Simpson.
The two claimed to know each other off the show through the OC grapevine for a few years. "I've known Alexis for a couple of years. We actually kind of live in the same area, and she is friends with some of my friends, so I've always run into her and talked to her at mutual birthday parties for kids and things like that. We meet for coffee and just kind of chit chat," Simpson told Bravo's The Daily Dish.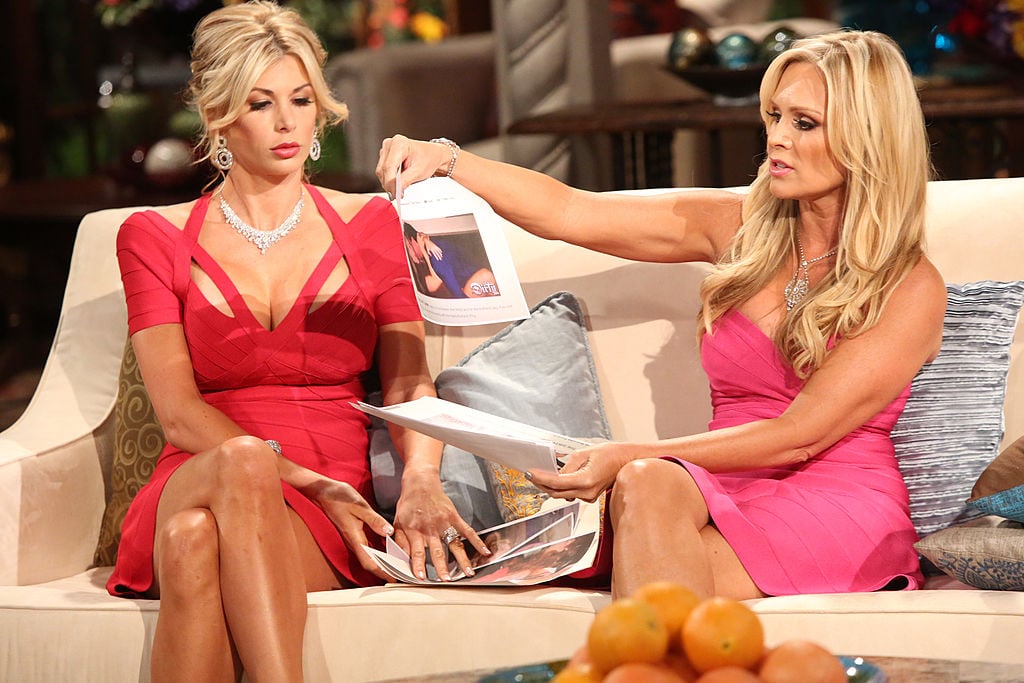 Although Simpson and Bellino are friends, did Bellino and Tamra Judge ever make up after the two didn't seem to ever find common ground when Bellino was on the show? This comes after Bellino's ex-husband sued Judge and Shannon Beador for defamation during the couple's divorce.
How does Judge feel about Bellino today?
As far as Bellino goes, Judge says she has no ill will toward the former Housewife. Judge appeared on the Watch What Happens Live After Show and was asked about the status of her relationship with Bellino.
"I don't have any bad feelings about Alexis," Judge says. "I haven't seen her in probably seven years … actually I saw her at your show [Andy Cohen and Anderson Cooper] so that was a few years ago. And she was really nice to me. Like I don't have any hard feelings for her."
Judge continues by saying Bellino appears to be living her best life too. "She looked good and happy. And her boyfriend is hot. Good for her. That's all I can say, good for her." When host Andy Cohen says the new man is a possible upgrade, Judge says, "Big upgrade!" Simpson seemed to agree. "I'm sure I will [meet him] eventually. I know she's very into him. They are like in love, and it's great. I'm happy for her," she told Bravo's The Daily Dish. "She's just smitten. So it's nice to see, you know, because that's how you should feel."
Could Bellino return to 'RHOC'?
Bellino may not be saying "goodbye" to reality television, but probably won't be returning to RHOC. "I loved my time that I had on Housewives, it grew me a lot, it taught me a lot," she told ET. "I think that I have turned that chapter. But she added, "I will do another cameo, I just don't wanna — I just think that time, that's gone."
During her lunch with Simpson, Bellino mentioned she had just returned from Thailand. While she didn't offer more details on RHOC, she is likely to be a charter guest on Below Deck. But Bellino played coy when ET asked. "I don't know if I'm allowed to [confirm that]?" she said.
Hints are pretty strong that Bellino will appear. In addition to posting pictures from the luscious landscape on a yacht, Captain Lee Rosbach from Below Deck "liked" a few of her Thailand Instagram posts.