How Does the Queen Use Her Purse? 3 Ways She Sends Secret Messages to Staff
Queen Elizabeth II rarely leaves home without her iconic Launer Handbag. It's so important to her daily life that she is said to own over 200 in both the Royale and black patent Traviata styles (that's about $400,000 in purses!). But, what could the queen possible need her handbag for? Unlike the rest of us, …
Queen Elizabeth II rarely leaves home without her iconic Launer Handbag. It's so important to her daily life that she is said to own over 200 in both the Royale and black patent Traviata styles (that's about $400,000 in purses!). But, what could the queen possible need her handbag for? Unlike the rest of us, she doesn't carry cash — unless it's Sunday, for church donation — and her ladies in waiting are responsible for carting around emergency stockings, extra pairs of gloves, and other accessories she might need. As it turns out, she doesn't use her handbag in a conventional way. How does the queen use her purse? Find out, ahead.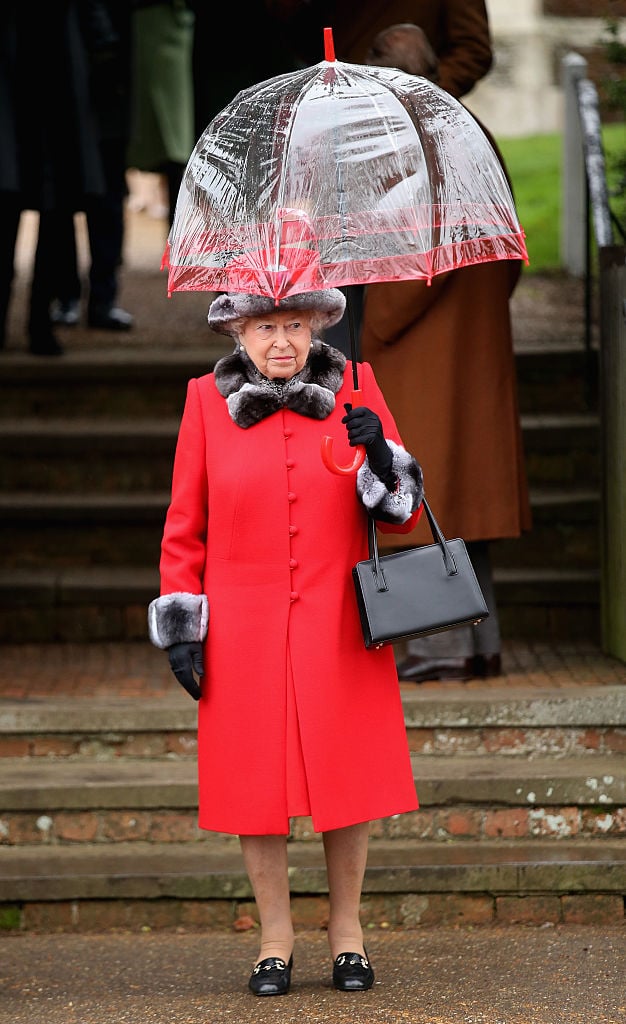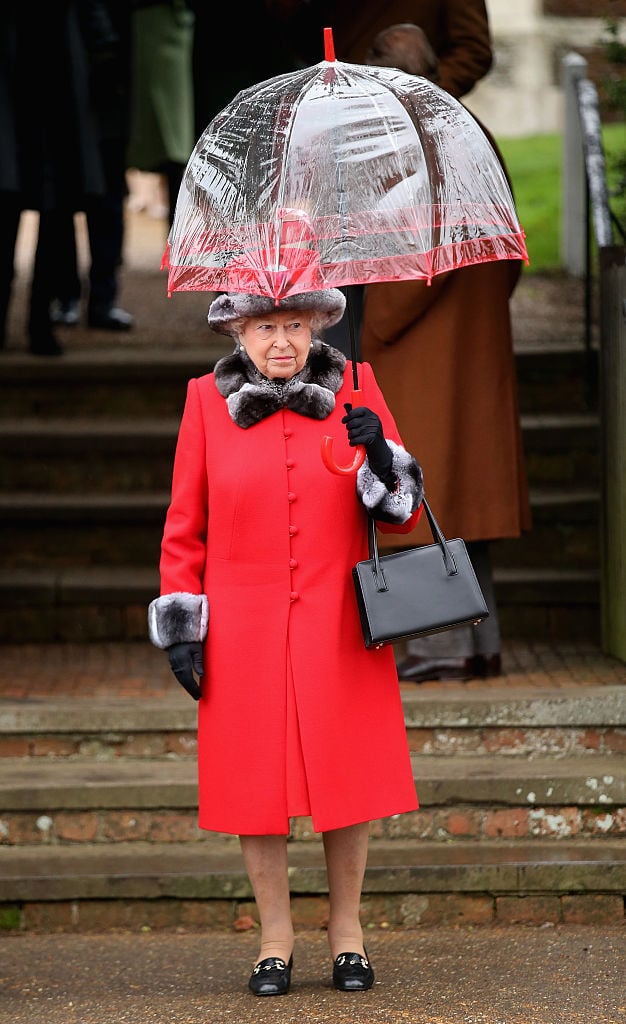 How does the queen use her purse?
Leave it up to Her Majesty to find a way to secretly signal staff while out on official engagements. According to several reports, the queen's infamous black Launer Handbag is necessary to her role as monarch. Not only does she carry some personal items with her, but she also uses it to send secret messages to her staff and ladies in waiting.
Handbag on the table
When the queen places her handbag on the table, it means dinner (or the event) must end within five minutes. That said, ending an event that isn't yours seems a bit disrespectful — even if you are the Queen of England — so when she is a guest, placing her handbag on the table signals that she is ready to go in five minutes.
Handbag on the floor
If you just so happen to be having a conversation with Her Majesty and she places her handbag on the floor, it's not good. That gesture signals her ladies in waiting to rescue her from a conversation she doesn't want to be part of. If it's not possible to place her bag on the floor, the queen instead twists her wedding ring to signal staff.
Handbag shifts from left arm to right arm
When the queen shifts her handbag from her left arm to her right, it also signals staff that she's ready to move on. The queen typically carries her purse on her left arm so that her right is free to shake hands.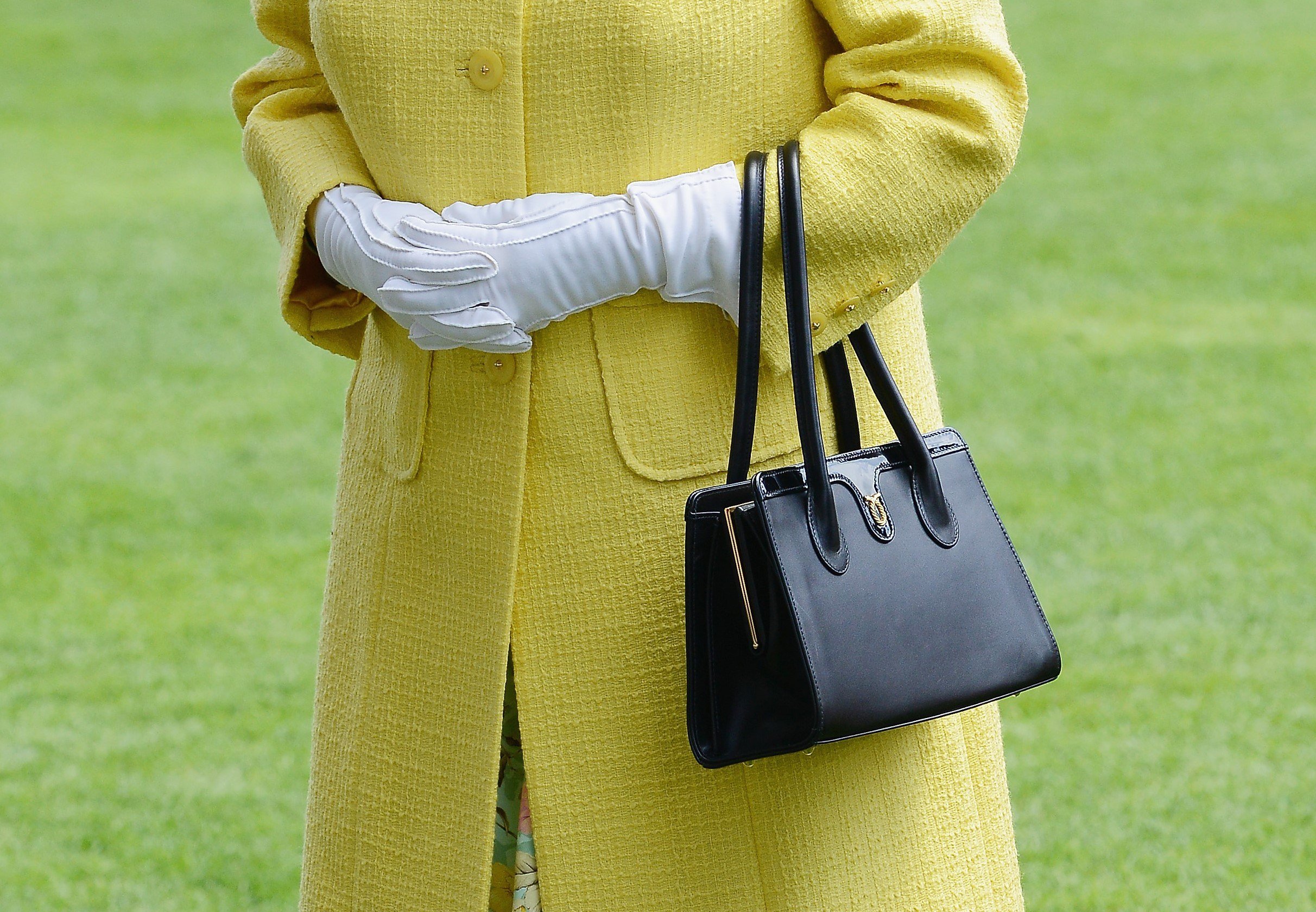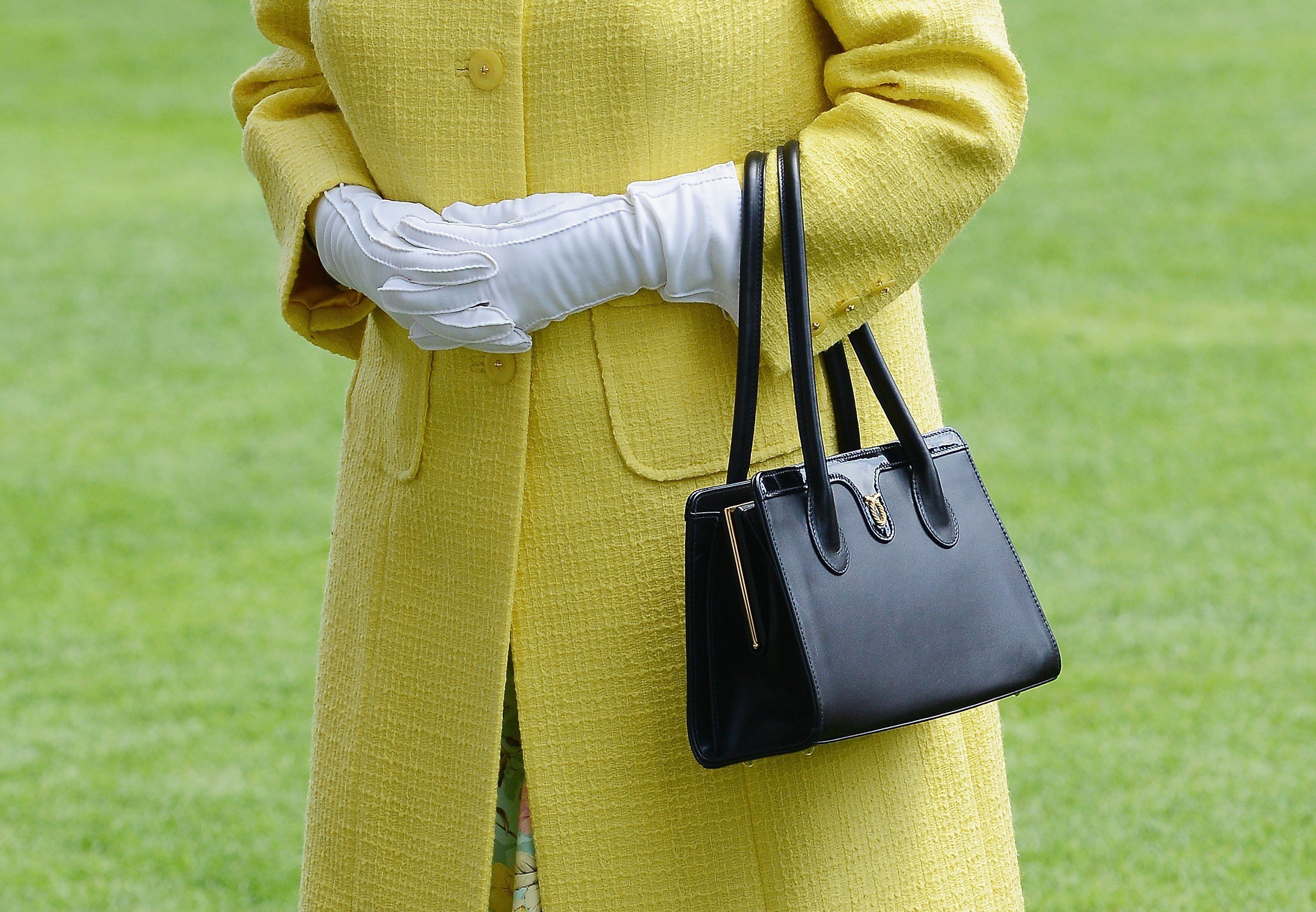 What is inside Queen Elizabeth's purse
If she only carries money on Sundays and her ladies in waiting carry her emergency items — what is inside Queen Elizabeth's purse? We take a closer look at what Her Majesty keeps in her black handbag, below.
Lipstick
Despite technically being against royal family dress code, the queen loves a good lipstick. In fact, one of her go-to's is Clarins in a bold red color. To ensure her lips are always done up, she carried a small tube in her Launer Hangbag for touch-ups.
Mints
From greeting the public to meeting with important world leaders, the queen simply cannot have bad breath. To ensure such travesty never occurs, she always carries mints in her purse.
Reading glasses
The queen has been caught several times pulling out a pair of reading glasses from her Launer Bag. It is likely that she always keeps a pair close by for important documents, and more.
Small mirror
Another item the queen always has in her purse? A small mirror. Because, you never know when you might need it (and also, how else is she supposed to reapply her lipstick?)!
Pen
If you happen to be around the queen and are in need of a pen, you're in luck — she always carries one in her bag. Although, we can't imagine what she would do if you asked to borrow it.
Cash
While she doesn't typically carry a wallet or cash, the queen makes an exception on Sundays. When she attends church, she always carries an ironed five-pound note (folded in a square so only her face shows!) for donation.
Check out The Cheat Sheet on Facebook!