How Does the Royal Family Celebrate Birthdays?
While the royal family occasionally throws some extravagant parties to celebrate a milestone birthday, they also enjoy casual and private celebrations, just like the rest of us. And because they're royalty, the British royal family also has plenty of traditions in place for celebrating birthdays.
Below, get all the details on how the royal family celebrates birthdays, including the rules and traditions they follow.
They get to take the day off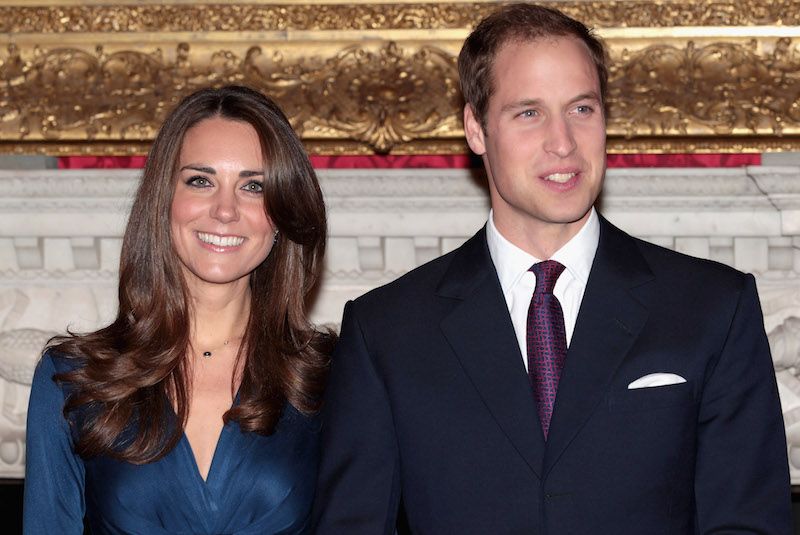 "Working" royals typically have daily schedules packed with engagements and events. But they get to take the day off from appearances on their birthdays, thanks to what we'd think is probably one of the most popular royal birthday traditions. Hello! Magazine reports that "It is usually tradition for royals to take the day off on their birthday with no scheduled engagements." That leaves them free to celebrate their birthday however they'd like, whether with a lavish party or with a low-key gathering of family and friends.
Most birthday parties are pretty modest
The royal family certainly has the means to throw extravagant birthday parties. They've done that for milestone birthdays. But for the most part, Reader's Digest reports, birthday parties for adult members of the royal family stay pretty modest. The royal family reportedly prefers small, private parties over lavish celebrations. Perhaps birthdays offer a welcome opportunity to stay out of the spotlight for a day.
But gun salutes do happen publicly
Reader's Digest reports that even when a member of the royal family chooses to celebrate a birthday in private, there's on aspect of the celebration that the public can see. Some birthdays get celebrated with a gun salute, which is a loud way to mark the occasion in London. "Horses pull massive canons to the designated location, set up quickly, and send off loud booms and puffs of smoke before retreating," Reader's Digest explains the tradition.
They celebrate on social media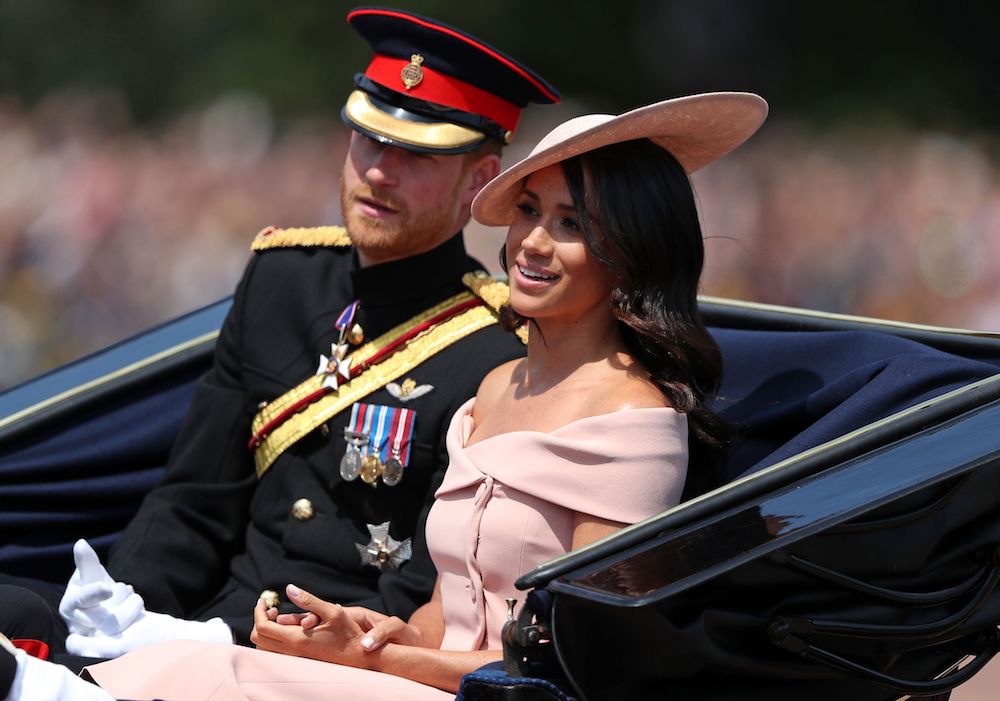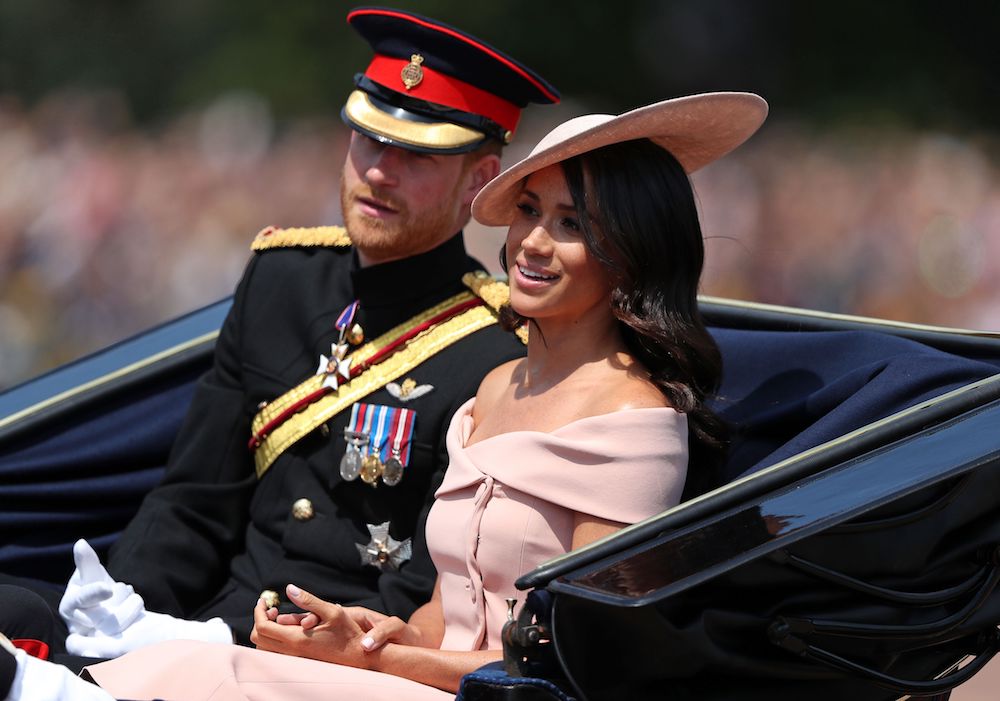 If you think you're the only one whose family goes a little overboard to celebrate your birthday on social media, think again. Working royals can't have personal social media profiles of their own (at least not publicly). But that doesn't stop the royal family from celebrating birthdays with their official accounts. Whether for Queen Elizabeth II's birthday or Meghan Markle's, the royal family's accounts on Instagram and Twitter post photos and well wishes to celebrate the day.
Queen Elizabeth II has two birthdays
One of the more perplexing royal birthday traditions dictates that Queen Elizabeth II gets two birthdays. She celebrates one on her actual birthday in April. And she celebrates the other birthday in June, when the Trooping the Colour ceremony marks the "official" birthday of the British sovereign. Time reports that celebrating an official birthday as monarch is a tradition that began more than 250 years ago, "when King George II decided that he wanted a better chance of good weather on his birthday than his November birth date afforded." Since 1748, the second Saturday of June has become the usual date of the sovereign's official birthday.
She gets one of the biggest birthday parties in England
Reader's Digest reports that the Trooping the Colour ceremony (and all the fanfare that accompanies the military parade) is one of the biggest birthday parties in England. The queen rides in a carriage — she used to ride on horseback — during the parade of 1,400 soldiers, 200 horses, and 400 musicians. Then, she gathers with the rest of the royal family on the balcony at Buckingham Palace to watch a Royal Air Force flypast.
But the queen celebrates her real birthday privately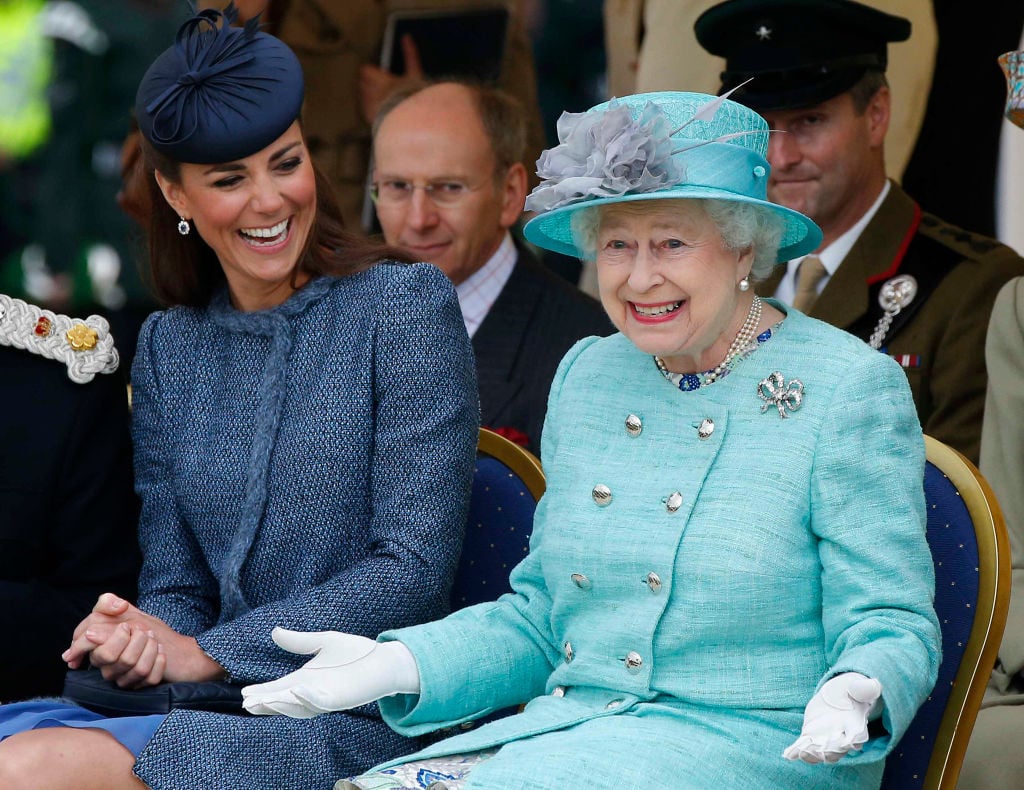 Reader's Digest notes that Queen Elizabeth II offsets the fanfare of the Trooping the Colour ceremony in June with a much quieter celebration for her actual birthday in April. While the queen has had the occasional lavish birthday party, it's easy to imagine her enjoying a brief respite from public appearances to gather for tea (and hopefully a delicious birthday cake) with her family at home.
William and Kate release a photo of George, Charlotte, or Louis
It's tradition in the Cambridge household for Prince William and Kate Middleton to share an official portrait of whichever child is celebrating a birthday. Reader's Digest notes that they've released photos of Prince George for each of the young prince's birthdays. But they didn't share a photo of Princess Charlotte for her third birthday. As People recently reported, they are also opting only to share first-day-of-school portraits from milestone years, such as when one of the kids starts at a new school. They want to look out for their kids' privacy, so yearly birthday portraits may eventually become a thing of the past.
But the children don't get lavish birthday parties
Since William and Kate's kids occupy a central place in the British royal family, you might think that they'd get lavish birthday parties each year. But Reader's Digest reports that they actually celebrate in private, with only close friends and family members in attendance. Princess Charlotte, for instance, got a cake at nursery school — like any other child — for her third birthday. And she celebrated her second birthday with a tea party at home. Plus, they don't receive tons of birthday presents, as William and Kate don't want to spoil the children.
Prince Charles gets multiple birthday parties, too
While Prince Charles isn't on the throne yet — and nobody particularly wants to see him there, either — he already gets some perks for being next in line, according to Reader's Digest. Charles gets to celebrate milestone birthdays twice, with dual parties for both his 60th and 70th birthdays.
Read more: This Is What the Royal Family Actually Does Every Day
Check out The Cheat Sheet on Facebook!