How Does Tom Selleck From 'Blue Bloods' Like to Relax?
What does an accomplished and always-busy actor like Tom Selleck do to relax when he's not working? His approach is what you'd call unique.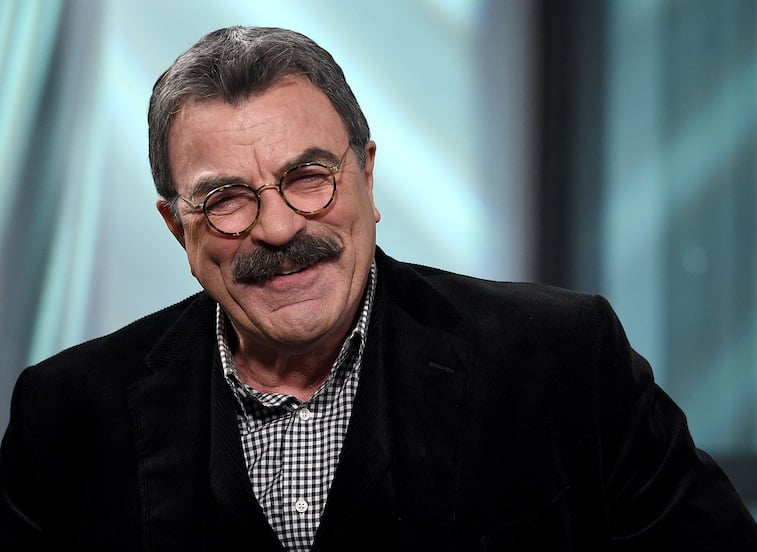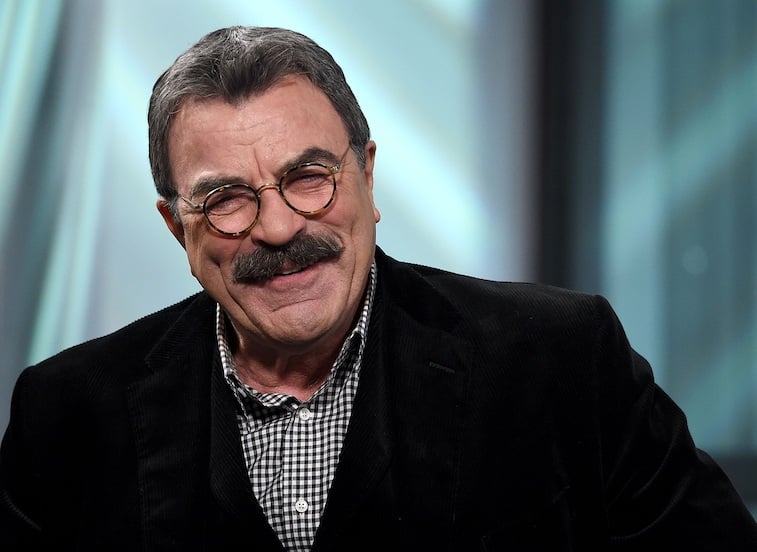 It's a great feeling for those who grew up with Magnum P.I. in the 1980s to know Tom Selleck is still acting on the same network (CBS). After years of finding only moderate success in movies during the 1990s and 2000s, Selleck found himself back on the TV A-list, including the hit cop drama Blue Bloods.
Now heading into the 10th season, Blue Bloods likely isn't easy to film for Selleck who's now 74 years old. While we've written about how the cast passes the time during those iconic dinner scenes, Selleck definitely enjoys time away from the show to relax.
You may remember he bought an avocado farm in California many years ago. This is still his sanctuary, though with some interesting twists, especially a famous neighbor.
Selleck's famous avocado farm is his place to unwind
#HappyBirthday to #TomSelleck, who starred as Hawaii-based private investigator Thomas Magnum in the CBS action-adventure crime drama series #MagnumPI, btd 1945. pic.twitter.com/QGnqZI8S2W

— Silver Age Television ? (@SilverAgeTV) January 29, 2019
A lot of people have long been perplexed over Selleck living in a 63-acre avocado ranch in Hidden Valley, CA. When he and his second wife (Jillie Mack) married in 1987, Selleck bought the farm not long after. The property was once owned by the late iconic entertainer Dean Martin.
In a Good Housekeeping interview from 2007, Selleck noted he used the ranch to help him unwind. His example of unplugging is working on the farm grounds. Working outdoors has always been his way to feel useful, including repairing roads on the property or clearing brush.
This clearly isn't the typical scenario we see with superstars in how they get away from showbiz madness. Most typically, it's heading to a beach getaway somewhere off the grid.
His avocado farm is where he'll likely retire
Despite Selleck being worth $45 million, it's refreshing to see an iconic star not spend his money frivolously owning multiple homes or spending a fortune at private international resorts.
Selleck has worked hard in the entertainment industry practically non-stop since the 1970s. Once he eventually does retire, we'll likely see him continue to live on his avocado farm with his wife.
One interesting twist about him farming avocados, though: He doesn't really like them himself. Also, he has competition nearby from another superstar.
Jamie Foxx is Selleck's rival avocado farmer
Tom Selleck accused of stealing precious California water for fancy avocado farm http://t.co/RRha5Y0rR8 pic.twitter.com/v3Z0izULpV

— Mashable (@mashable) July 8, 2015
If Selleck likes to unwind working his ranch, he does have some competition he's given hints to resenting. Jamie Foxx bought an avocado ranch virtually next door containing even more avocado trees.
Foxx reportedly hired help to produce avocados on his property, proving he and Selleck are polar opposites on how they view vacation and farming. Selleck even claimed once that his avocados are better because his trees are older.
Once you're a farmer, you're always a farmer, and it usually means taking the competition seriously. Unfortunately, Selleck got in trouble for stealing water in California to keep the quality of his avocados going. He had to pay a stiff fine as a result.
Is it healthier to work outdoors than go to a gym?
Found out that Tom Selleck now owns an avocado farm earlier…

So I asked @larrygrange to put this together. Pretty happy with the outcome. pic.twitter.com/pr1uSRPUzS

— David Beattie (@DavidJBeattie) March 3, 2017
Many people on Twitter can't resist parodying Selleck's obsession with being an avocado farmer. He's said he prefers to work there than go to a gym. While he probably won't be able to do this forever, is it really healthier to work outdoors than work out indoors?
Fitness experts all say it's often more beneficial to work or work out in the outdoors. For one thing, you're breathing fresh air and surrounding yourself with nature to improve mental health.
Selleck is likely smarter than his contemporaries in knowing that unwinding can also mean accomplishing something worthwhile. While we aren't sure whether Selleck will continue his role on Blue Bloods, it's clear he has his retirement spot already picked out. Unlike some notable people who may feel miserable in retirement, Selleck will likely be content in his ranch until his dying day.