How Dolly Parton Feels About Lil Nas X's Cover of 'Jolene'
How Lil Nas X's version of 'Jolene' differs from Dolly Parton's, how the Queen of Country reacted to the cover, and what fans think.
Article Highlights:
Lil Nas X's cover of "Jolene" tells a different story
Dolly Parton's reaction
How fans feel about Lil Nas X's version of the classic Dolly Parton song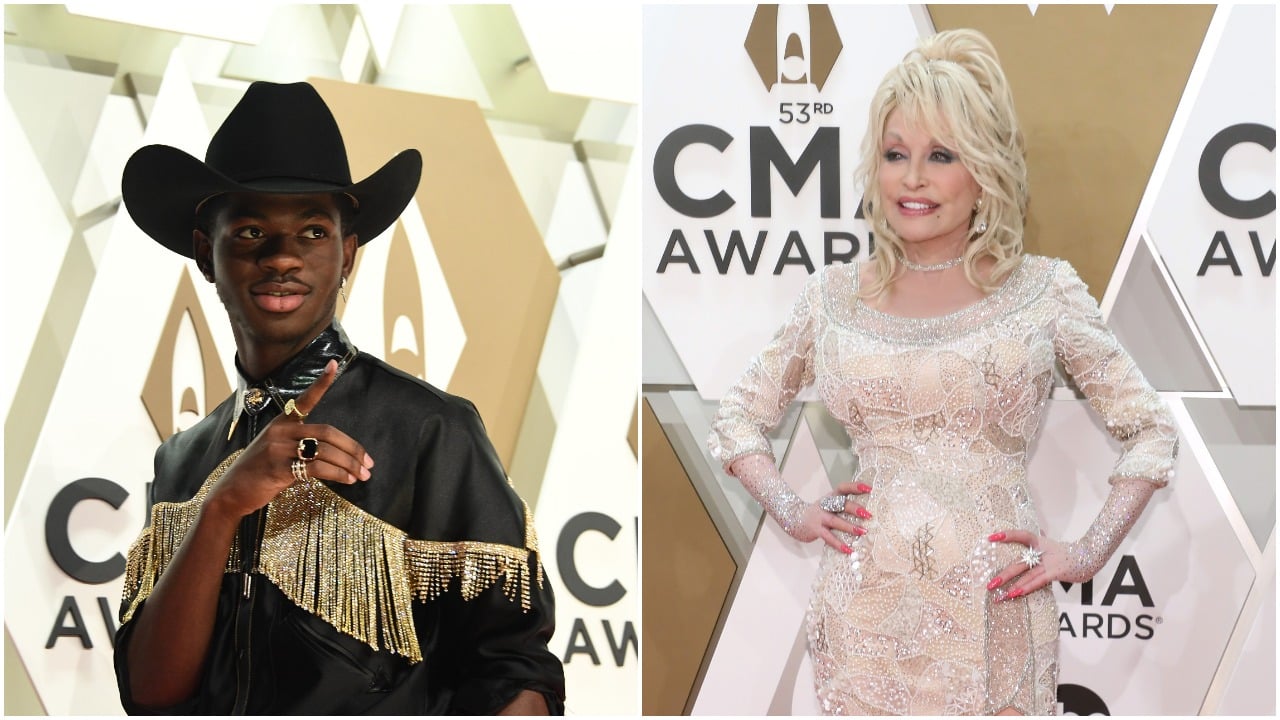 Lil Nas X recently covered Dolly Parton's "Jolene" in the Live Lounge. The Queen of Country finally got around to listening and shared her thoughts on the performance on her social accounts. Parton has been waiting for the right musician to cover the famous song for a long time, hoping it'll take off for someone else. Is Lil Nas X just the man for the job?
Lil Nas X's take on 'Jolene'
When "Jolene" came out, it was a new take on the classic country song about cheating. Instead of aiming the song at the man who is slipping away, the singer turns to the woman her love has fallen for, Jolene. Parton's version is filled with desperation, featuring high trills and passionate wails. You can hear the panic and the pleading in her voice. Lil Nas X's version is slower, lower, sadder. Coming from Lil Nas X's perspective, the song tells a different story. He could be singing about a straight man who will never reciprocate his love. Or a bi man who's fallen for a woman named Jolene. The result is a defeated, heartbroken man who already knows how this is going to end.
In the video, Lil Nas X is adorned in butterflies, on his earrings, necklace, there's even one on the top of the microphone stand — a nod to Parton who has always been drawn to the winged insect.
Dolly Parton responds to Lil Nas X's cover of 'Jolene'
About a week after the video came out, Parton took to her social media accounts to write about her reaction to Lil Nas X's version of her classic song. She thought it was "really good."
"I was so excited when someone told me that Lil Nas X had done my song #Jolene," she tweeted. "I had to find it and listen to it immediately…and it's really good. Of course, I love him anyway. I was surprised and I'm honored and flattered. I hope he does good for both of us. Thank you @LilNasX."
Most of Parton's followers seem to agree with her.
"I love the pared-back delivery of this version," replied one fan. "It's lush. Gave me goosebumps, which is my barometer connecting with the material. And Ms. @DollyParton , you truly are a gift from heaven. An angel among us. May God continue to bless all you do and touch."
How people feel about the 'Jolene' cover
Under the BBC Radio YouTube video of Lil Nas X performing "Jolene," people have flocked to the comments section to share their own takes. Overwhelmingly, the cover has been well-received.
"I love everything about this," wrote one fan. "His voice. His fit. The mic with flowers. The band. EVERYTHING."
"Never did I think that this song could be performed so sensually, without hitting the higher notes," commented another YouTube user. "Damn, that was powerful and sexy!"
"This is a FASCINATING take on Jolene, clearly informed by Nas' range and experience," wrote another. "The tone feels almost akin to a small town gay man losing the only bi man in town to a girl because it's 'easier this way, no matter how much I love you', at least, that's the way the defeat and resignation in his voice as he sings 'please don't take him just because you can' reads to me. Gotta say, enjoyed this a great deal more than I was expecting, Jolene is a tough song to cover given Dolly set the bar so high!"