How Dolly Parton Gets Political — 'I Don't Voice Issues Publicly'
Dolly Parton doesn't talk politics. But she does sing them. She also lives them. Here are Parton's thoughts on keeping quiet about politics and how she feels about feminism.
There's a reason Dolly Parton has such a diverse group of fans. She's not public with her politics. But there is one area in her life where Parton is uncensored, and that's in her songs. In her 2020 book, Dolly Parton, Songteller: My Life in Lyrics, she writes that, in her songs, she can "say what [she] need[s] to say."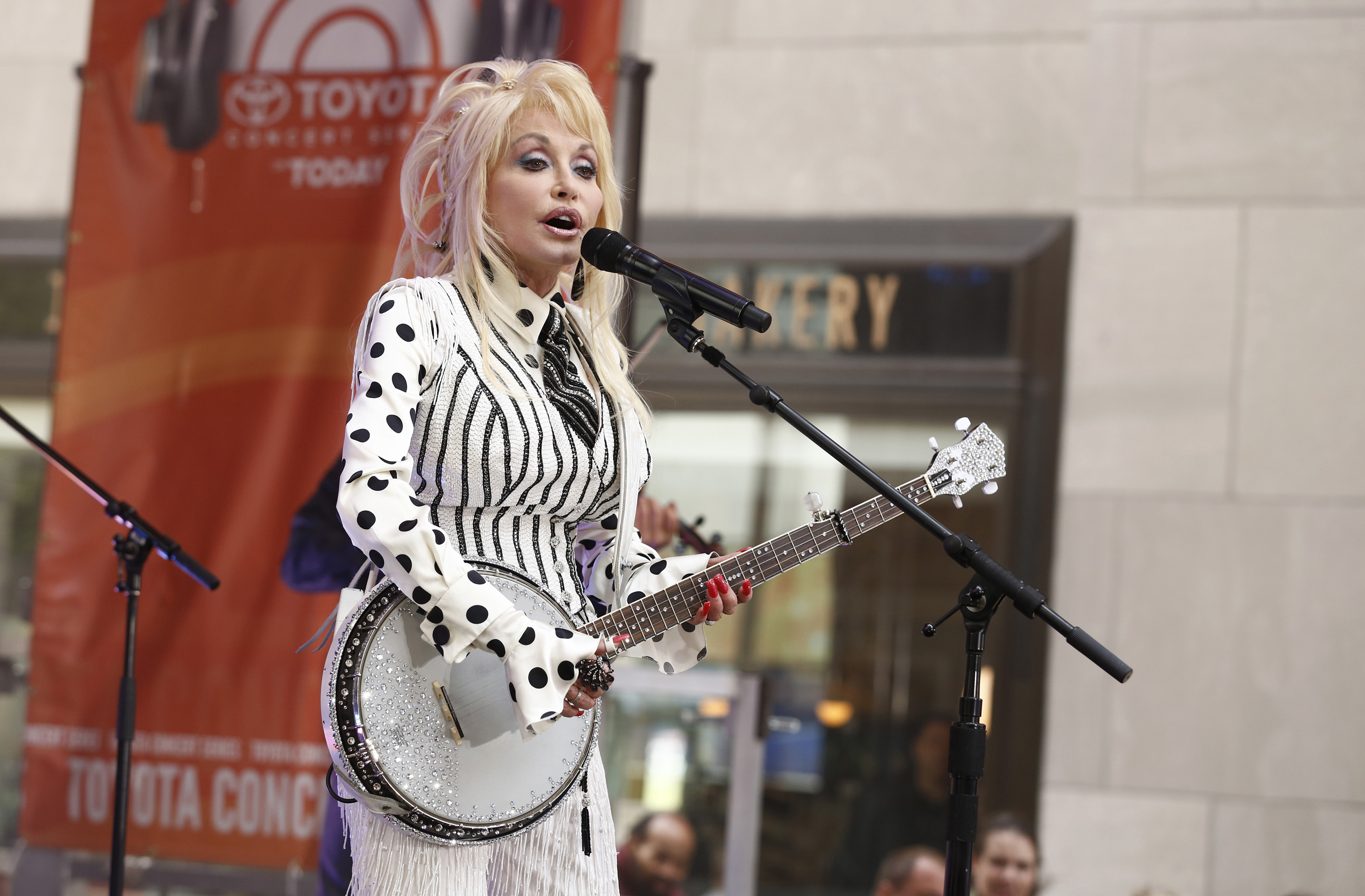 Dolly Parton on politics and songwriting
For the most part, Parton is an open book. But one thing she keeps private is her politics. The Queen of Country feels she doesn't need to "march in the streets" to express herself. She has songwriting for that. Additionally, in a song, Parton feels she can give a voice to the voiceless.
"In my songwriting, I've never shied away from what is going on in the world," she wrote. "I don't voice issues publicly, myself. But in my songs, I can write about whatever I feel. That's what I'm about. I can say what I need to say without having to march in the streets or make big public statements. I express in my own way what I believe other people need to hear and might not be able to write about their feelings."
'Daddy Won't Be Home Anymore'
One of Parton's songs that seems to skew political is "Daddy Won't Be Home Anymore," which she wrote at the height of the war in Vietnam.
"'Daddy Won't Be Home Anymore' is about knowing that your husband or your father or your kids are out there in the war," she wrote. "They may not be coming home. Many people can relate to that."
But Parton insists that the song isn't a political statement.
"The way the song is written, it's not saying war is wrong," she wrote. "It's saying, from a woman's point of view, how heartbreaking it is. I'm not making a political statement, I'm just saying it's tragic."
Parton feels it's a gift to be able to verbalize the feelings of people without a voice.
"The government sent our people to war," she wrote. "They had to fight, whether they believed in it or not. And the people left at home are feeling that sorrow and grief and fear and worry over never seeing someone again. As a songwriter, it's a wonderful thing to be able to do that, to be able to express things for other people."
Dolly Parton is a feminist in practice
Parton will not say she's a feminist. She feels the movement has become too "extreme," and about the hatred of men rather than equality. But in an interview with Jad Abumrad in the podcast series, Dolly Parton's America, she does agree that she's a feminist in practice.
"Yes, that's a good way to say it," she says when Abumrad suggests feminism can be "about how you live."
"I think that's a good way of saying it," said Parton. "I live it. I work it. And I think there's power in it for me."