How Dolly Parton Got Into the Guinness Book of World Records … Twice
Music legend Dolly Parton is known for her copious list of classic songs. With trademark tunes like "Jolene" to collaborations including "Islands in the Stream," the singing icon covers multiple genres from country to pop.
Parton can also add theme park owner, actor, author, and humanitarian to her list of credits, along with world record-breaker.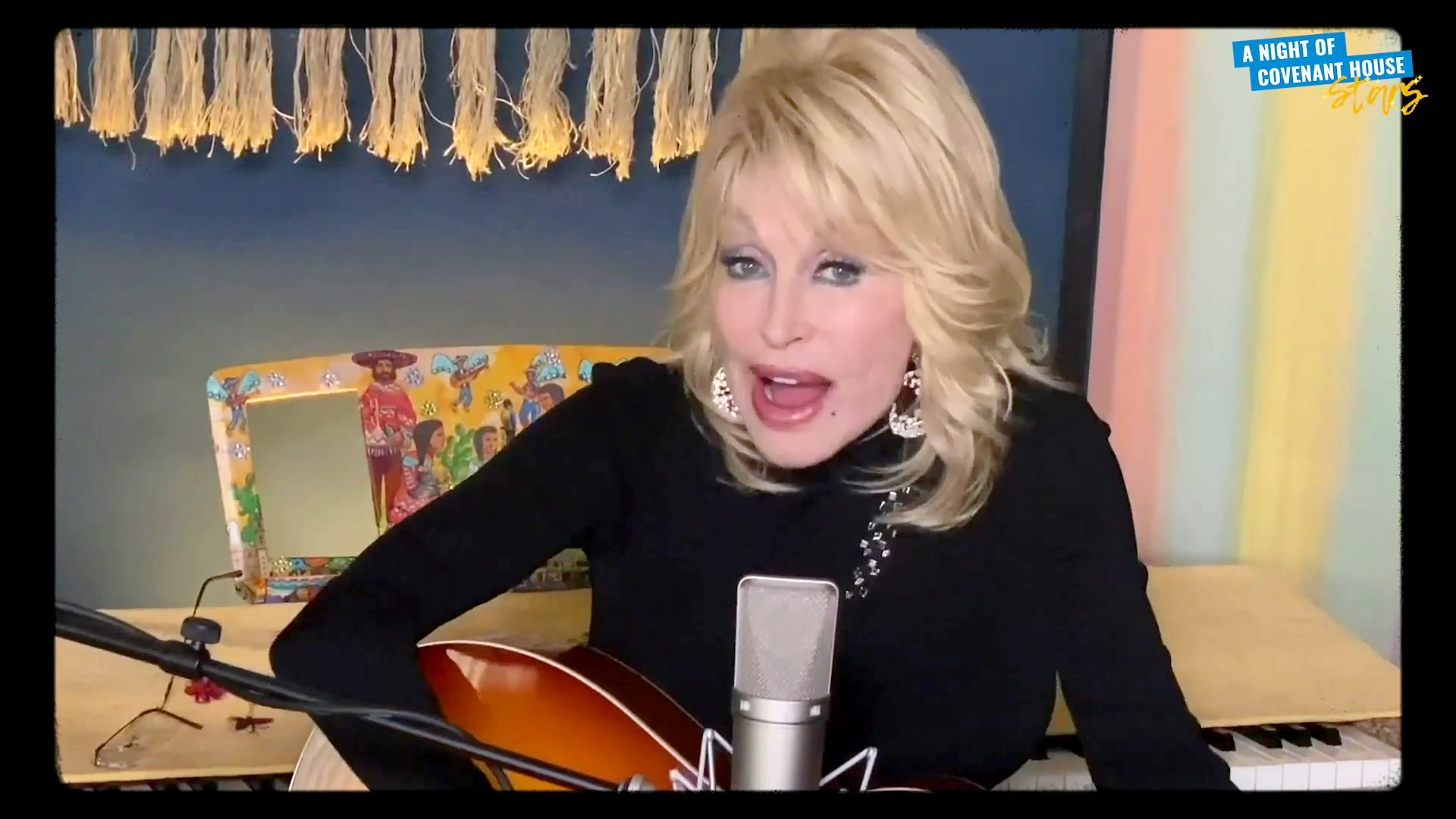 '9 to 5' star beat out Elvis
Breaking the record for Most Decades with a Top 20 hit on the U.S. Country Songs Chart, Parton had some pretty stiff competition. Edging out George Jones, Reba McEntire, and even the late great Elvis Presley, Parton is the only artist with Top 20 hits that span the 1960s to the 2010s, according to the Guinness Book of World Records.
Earning the honor in 2018, Parton's first song to top the charts was "Something Fishy" in 1967. Her timeless hit "Jolene" was given a new spin in 2016 by Pentatonix, bringing in her 107th overall entry.
Part of Parton's popularity is due to her down-to-earth personality and relatable demeanor. The singer's authenticity is often reflected in her music.
"I've always just written from my heart," she said in 2018. "I try not to dwell on just trying to be commercial and what's a radio hit. Usually when an idea hits me, it comes from my heart."
Dolly Parton garnered a second title
Also breaking the record for Most Hits on the U.S. Hot Country Songs Chart by a Female Artist, Parton accepted the honor in her trademark humility.
"To receive these two Guinness World Records is so great," the music icon said. "Joining so many wonderful singers and songwriters who have been honored this way feels so special to me. You never know when you start out with your work how it's going to turn out, but to have these two world records makes me feel very humbled and blessed!"
Parton has never shown signs of slowing down. While show business may be focused on youth, the country star is committed to making music indefinitely.
"After you reach a certain age, they think you're over," Parton told AARP in 2009. "Well, I will never be over. I'll be making records if I have to sell them out of the trunk of my car. I've done that in the past, and I'd do it again."
Country legend's favorite song
Upon receiving her Guinness Book of World Records' achievements, Parton was asked if she has a favorite song out of her vast collection. As one of 12 children raised in the small town of Sevierville, Tennessee, the Steel Magnolias star held one very close to her heart.
"I think the song most personal to me—so I guess it would be my favorite—is my little story of 'The Coat of Many Colors,'" she revealed, according to Southern Living. "It's really about our mom, our dad, our lifestyle, and it always reminds me of my childhood. It's about attitude and it's an anti-bullying kind of song, so it really covers a lot. But it's just very personal to me because it's something that happened."
Parton also named a 1973 classic she wrote and performed, which was later released by Whitney Houston for the 1992 film The Bodyguard.
"As a singer you always have songs you love to sing more than others, and I think that's 'I Will Always Love You,'" Parton explained. "It's one of the biggest hits that I've written. It's an emotional song and it also allows me to feel like I can do my part as a singer."
Parton's most recent album, A Holly Dolly Christmas, is now on sale.