The Story of How Dolly Parton Learned to Play Guitar — 'It Was So Painful'
Dolly Parton grew up poor, in shacks without heat or running water. Her family didn't have much, but they did have a collection of homemade, makeshift instruments lying around. Parton describes her family as "musical," particularly on her mother's side. She grew up listening to her mother sing folk songs "from the Old World." It wasn't long until young Parton began writing music and playing her family's homemade instruments herself. One day, her Uncle Bill, also a musician, decided if Parton was serious about singing, she needed to learn how to play on a proper guitar.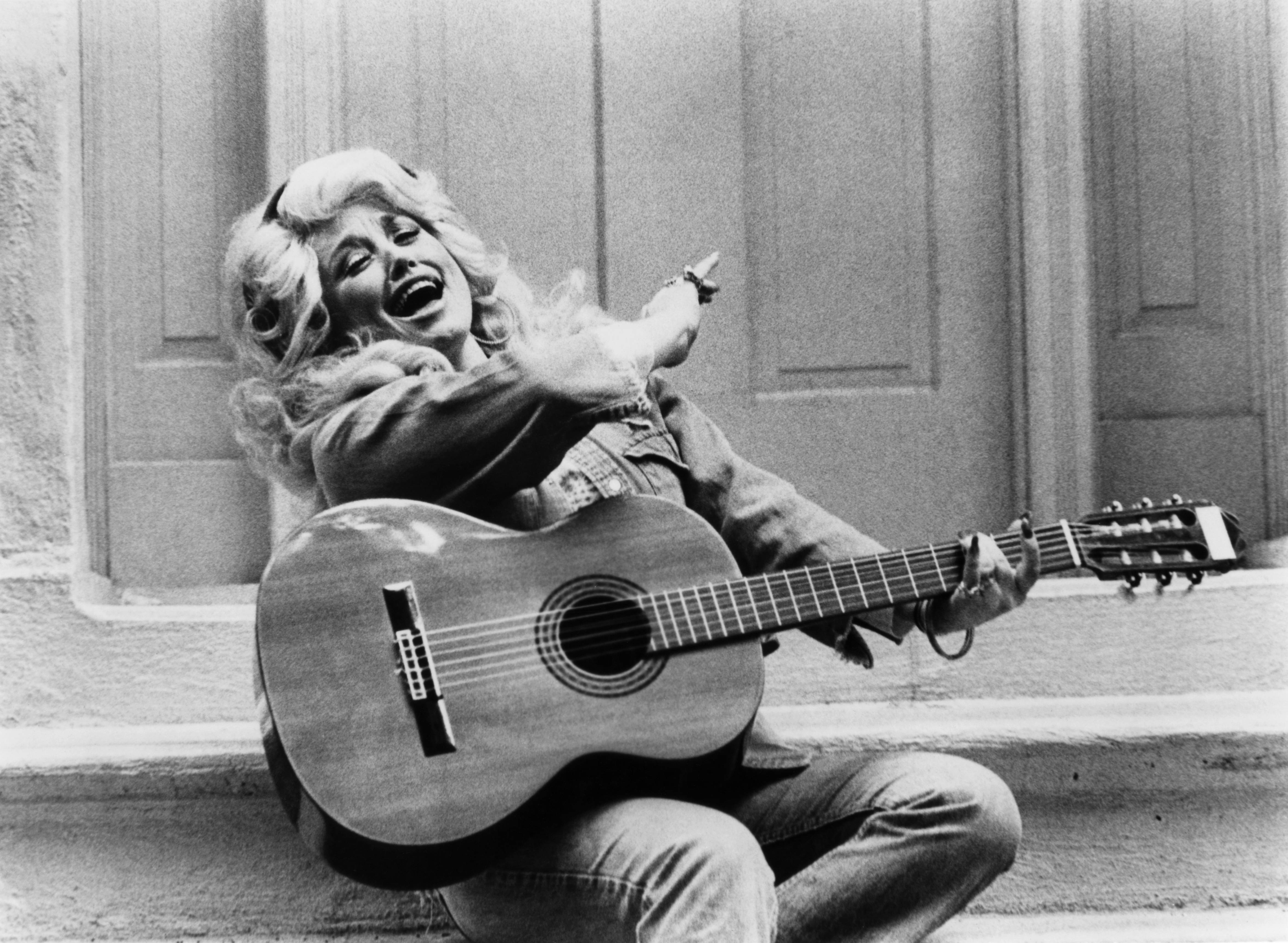 Dolly Parton and Uncle Bill were kindred spirits
Uncle Bill Owens was one of Parton's mother's younger brothers.
"He loved music, and he loved playing," wrote Parton in her 2020 book, Songteller: My Life in Lyrics. "He used to come to our house all the time … when it was time to eat on Sunday or when he needed a place to flop."
Parton had a passionate interest in music at a young age, which "fascinated" Owens.
"I would sing my songs to him, because I knew he wrote songs, too," she wrote. "So he was like a kindred spirit. He saw that I had potential."
Parton says her family always had "old instruments around with the strings busted." But that didn't stop her from playing them and making music. Eventually, Owens gave Parton a real guitar and taught her how to play.
Dolly Parton on learning to play guitar
Parton learned to play guitar when she was a young girl. Initially, the blisters made it hard for her to focus. But Owens encouraged her to push through.
"I remember I got these deep old blister and calluses from practicing," she wrote. "Oh, it was so painful trying to learn. I kept saying, 'It hurts.' And he kept saying, 'No, you're going to have to learn. You gotta wait until those ol' calluses harden until you won't feel it anymore, and that's when you're going to be serious. You can't cry and complain about that. You're going to get blisters.'"
Despite the blisters, Parton adored her first real guitar, a baby Martin.
"I remember loving that thing like it was a piece of my body, a piece of my soul," she wrote. "I just made friends with it."
Uncle Bill helped his niece start her career as a musician
Owens had dreams just like Parton.
"Uncle Bill had this big ol' red Gretsch electric guitar, and he was good," wrote Parton. "He kind of fancied himself that he was going to be a star. He was a very handsome boy, with black hair and a spit curl. So he had this billing as 'Little Billy Earl with the Spit Curl.'"
Together, Owens and Parton hit the music scene.
"Little Billy Early with the Spit Curl used to take me around to places like the county fair or to where a local radio station was going to have some sort of little musical thing on a truck bed outside of a store, different places," wrote Parton.
Eventually, they even got signed at the same record label.