How Did Dolly Parton Meet Her Husband, Carl Dean?
Dolly Parton has been married to Carl Dean for 54 years. They tied the knot in 1966 and have been partners in life ever since. But how did the Queen of Country meet the inspiration for her "Pure & Simple" album?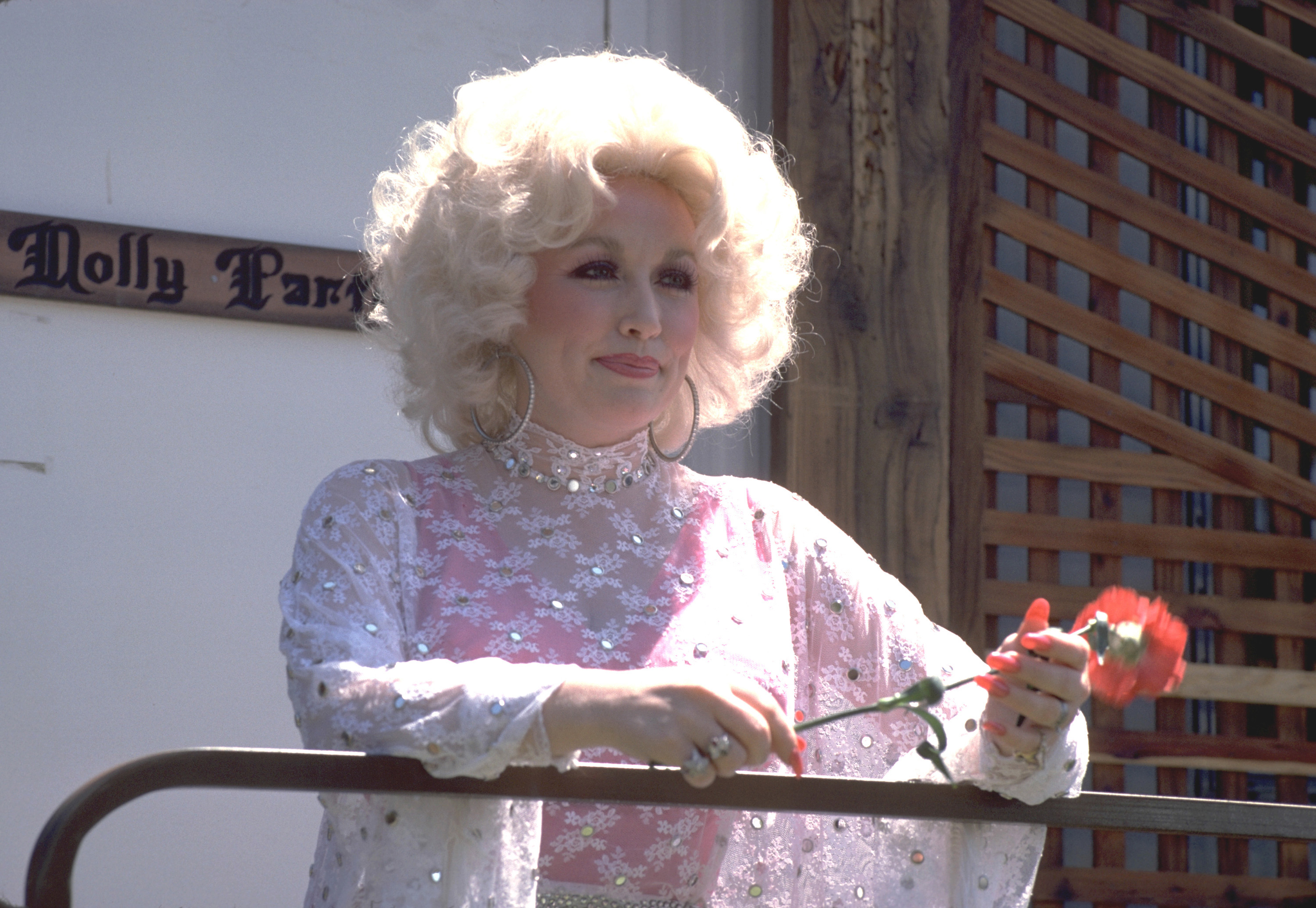 How Dolly Parton met Carl Dean
As soon as Parton graduated high school, she headed straight for Nashville to make her dreams come true (she would have gone sooner, but her father would have "sent a posse after me if I had left home").
"I'd left two boyfriends back home, and I thought the last thing I wanted was a boyfriend," Parton wrote in her 2020 book, Dolly Parton, Songteller: My Life in Lyrics.
But, sure enough, the first day Parton arrived in Nashville, she met Dean. She was 18 and he was 21.
RELATED: Why Dolly Parton's Husband Carl Dean Refused to Attend Her Early Shows
"I was walking down the street to the laundromat," she told The Guardian in 2014, "and he stopped me. He said, 'Hey, you're going to get sunburned out here!'"
She laughed. "Well, he had to say something."
According to Parton's website, the laundromat was called the Wishy Washy.
"I was surprised and delighted that while he talked to me, he looked at my face (a rare thing for me)," the website reads. "He seemed to be genuinely interested in finding out who I was and what I was about."
Carl Dean asked Dolly Parton out and she said yes
Dean and Parton shared an attraction from the first time they laid eyes on each other.
"My first thought was I'm gonna marry that girl," Dean shared when they renewed their vows at their 50th wedding anniversary celebration in 2016, reported Entertainment Tonight. "My second thought was, 'Lord she's good lookin.' And that was the day my life began."
RELATED: Dolly Parton Says Husband Carl Dean Is 'Not Necessarily One of the Biggest Fans of My Music'
Dean asked Parton out and she said yes. One of their first dates was at a McDonald's. According to the Queen of Country, Dean has always liked to eat where he's comfortable.
It wasn't long before they fell in love.
"I fell for him, and he fell for me," wrote Parton in her book.
'I got married the same weekend you told me not to!'
After two years of dating, Parton and Dean wanted to get married. But her record label advised against it.
RELATED: The Artist Dolly Parton Loved to Listen to Growing up Because She Sang About 'Defending the Women'
"Back in 1966, I was writing for Fred Foster at Combine Music, and I was on his Monument Records label," wrote Parton. "I was starting to have a career with him.
"Fred Foster was going to invest in me as a young artist. So I told him that I was thinking of getting married. He said, 'No, you're not getting married. You can't get married, because I'm going to invest all this money and this is your big shot.' So Carl and I went to Ringgold, Georgia, and got married. And didn't tell Fred."
About a year later, when Parton's career was beginning to take off, Foster asked Parton: "Now aren't you glad you didn't get married?"
She replied: "I've been married for two years. I got married the same weekend you told me not to!"