How Dolly Parton Reacted to Being Told 'You Need to Tone it Down'
Music icon Dolly Parton is known for her down-to-earth nature and glamorous appearance. Yet early in her career, Parton was advised to 'have a little more taste' when it came to her makeup application. Thankfully, the 9 to 5 star disregarded the cosmetic consult.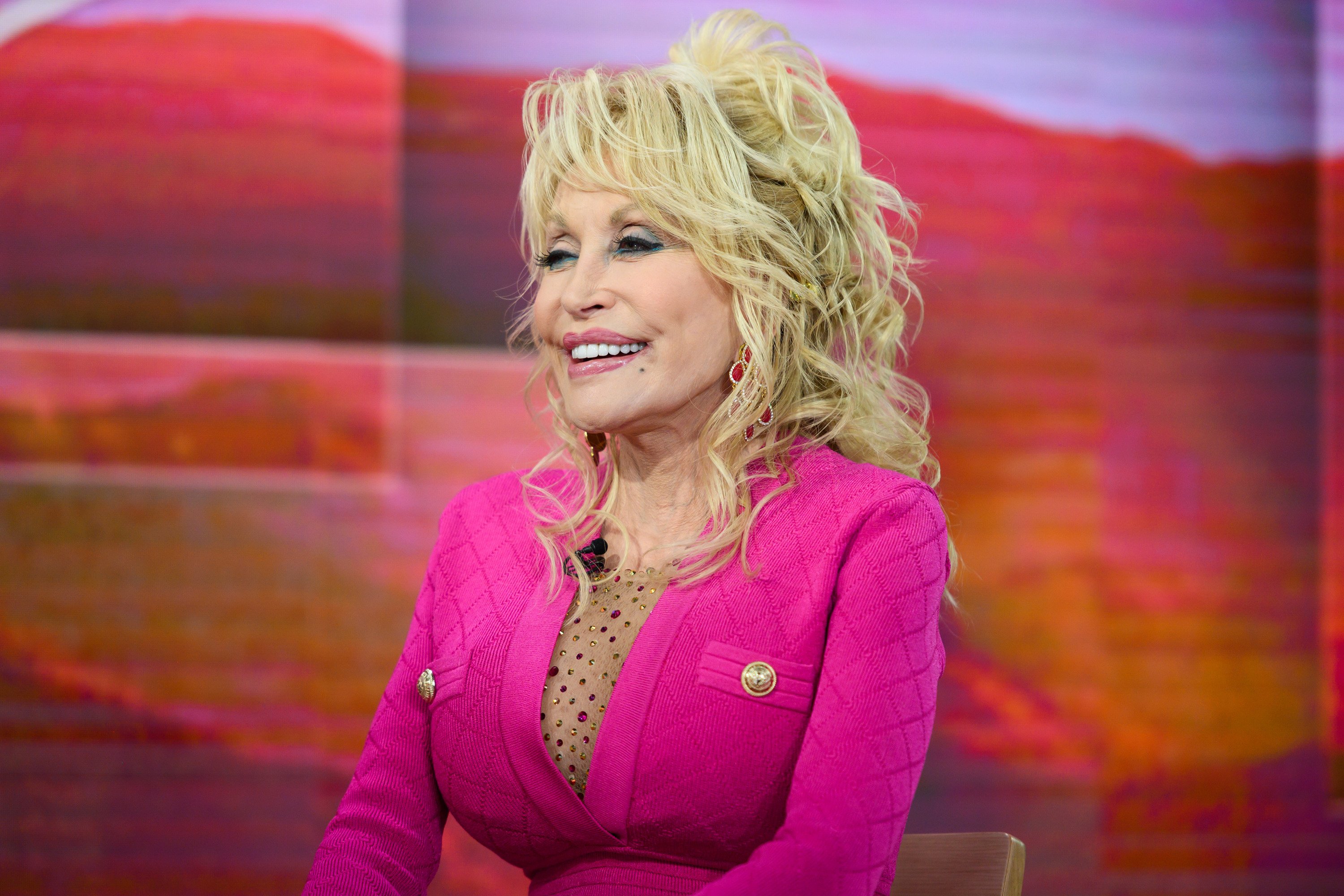 Dolly Parton's mentor told her she wears 'too much makeup'
Parton has previously described her look as a "country girl's idea of glamour". Often in colorful outfits and decked out in a wig, the "Jolene" singer never spares on getting dolled up. Yet during her time on The Porter Wagoner Show, her dear friend and mentor Chet Atkins had some less-than-encouraging thoughts on her appearance.
"'Dolly, you need to tone it down,'" she recalled Atkins telling her, as reported by Elle. "You're wearing too much makeup. You need to have a little more taste.'"
Atkins wasn't trying to be insensitive to his protégé. He was concerned that audiences would be more focused on her looks than her music.
"'People are never going to take you serious[ly] as a songwriter and singer,'" Atkins said, according to Parton. "'I know you're great at that, but people are just going to look at you like it's all about the body.'"
'Coat of Many Colors' singer stayed true to herself
While Parton had great respect for Atkins, she couldn't heed his advice. The Grammy winner was confident in her talent and wanted to remain authentic, which included getting glammed up.
"I said, 'You know what? I can't separate the two. This is who I am,'" Parton shared. "I not only didn't tone it down, I figured if my work was truly good enough, people would eventually recognize that."
The Netflix star felt that being true to herself would resonate with audiences more than trying to manufacture a false persona.
"It was about me knowing who I was, being happy with me, and feeling comfortable in the way I presented myself," she explained. "If I was happy, I could make other people happy. That's how I've always looked at it: that I look totally artificial, but I am totally real, as a writer, as a professional, as a human being. A rhinestone shines just as good as a diamond."
'More is more', according to Dolly Parton
Parton's physical presence became one of the many reasons she acquired such a massive fan base. Clearly comfortable in her own skin, her commitment to keeping it real inside and out truly connects with audiences.
"I was not a raving natural beauty," she remarked. "I just wanted to be pretty. I wanted to be striking. I wanted to be colorful. I wanted to be seen. When I went to Nashville, I always overdid it."
Parton's "go big or go home" mentality and passion for splashy glamour have only added to her charm over the years.
"When they say, 'Less is more,' I say, 'That's BS. More is more,'" Parton said. "I'm flashy, and I'm flamboyant. Had I not been a girl, I definitely would have been a drag queen. I like all that flamboyance. I love all that sparkle, and shine, and color."