How Dolly Parton's Relationship With Husband Carl Dean Differed From Her Relationship With Porter Wagoner
How Dolly Parton's relationships with her duo partner, Porter Wagoner, and her husband, Carl Dean, were vastly different.
Article Highlights:
Dolly Parton had very different relationships with Porter Wagoner and Carl Dean
Dolly Parton and Porter Wagoner fought a lot
Dolly Parton and her husband, Carl Dean, "love the simple life"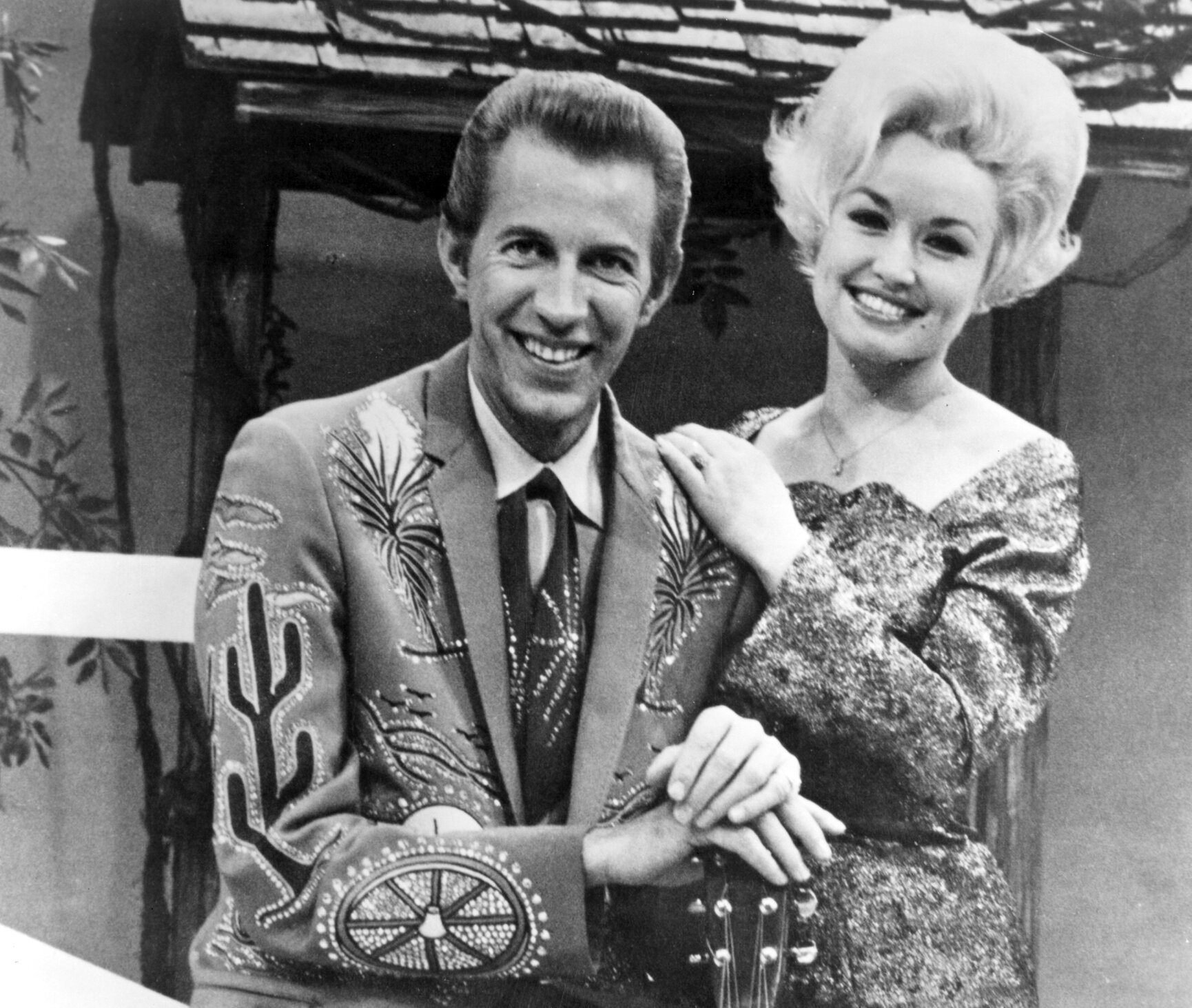 Dolly Parton has been married to her husband, Carl Dean, for over 50 years. Dean is the only person Parton has ever been married to. But, for seven years, there was another relationship in her life that felt like "a marriage, of a sort." That relationship was with her former duo partner Porter Wagoner. Here's how Parton's relationship with Dean differs from her time with Wagoner.
Dolly Parton's relationships with her husband, Carl Dean, and her partner, Porter Wagoner, were very different
The "Jolene" singer's relationships with her husband and music partner couldn't have been more different. Where her relationship with Dean was soft and loving, her relationship with Wagoner was fiery and contentious. What it gets down to is that Parton fought with Wagoner a lot. She never fights with Dean.
"Porter and I fought like cats and dogs," she wrote in her 2020 book, Dolly Parton, Songteller: My Life in Lyrics. "My husband and I have never fought, and Porter and I did nothing but fight."
"We might get a little pissy now and then, but we don't go back and forth," she continued of her marriage. "I never wanted to have anything like that between us. So we just sulk a little and go off by ourselves."
The 'Rockin' Years' singer's relationship with Porter Wagoner
There was a clear power struggle between the "9 to 5" singer and Wagoner throughout their time together on The Porter Wagoner Show. In her book, Parton writes that when a singer works closely with another singer, they "do have a love affair, of a sort."
"You do have a relationship," wrote Parton. "And it is based in passion. You have to experience emotions if you're going to sing a song like 'Lost Forever in Your Kiss.' You're living with these people, day in and day out. Whether it's a love affair or not, you're all in, in the relationship. Whether it's sexual or whether it's just passionate, you are connected. It's a love-hate relationship. It is a marriage, of a sort."
Especially at the time, it wasn't uncommon for fans of The Porter Wagoner Show to suspect the partners were having an affair. Parton never really confirmed, nor denied the rumors.
"If people think that you are 'doing it,' that helps sell the duets," she wrote. "So who's going to admit whether it's true or not?"
Dolly Parton's relationship with her husband, Carl Dean
Parton met Dean on her first day in Nashville. She wasn't looking for a boyfriend, but something drew her to the young man calling out to her from his white Chevrolet. They got married two years later, in secret (because Parton's record label told her it would be bad for her image). Throughout their marriage, they've lived a low-key life. Dean hates the spotlight and has rarely been seen in public. Together, they enjoy the simple things.
"I'll cook the stuff that I know we love," she told People in 2020. "And I pack it up in a picnic basket. And then we'll go find some riverbank somewhere with our little camper, park, have a picnic. Or we'll pull up to some little Days Inn motel, go in as long as the bed's clean and there's a bathroom. We just do our little things like that."
"We love the simple life," she told People in a different interview in 2015. "We can be calm and just have a good time."