How Did Eddie Murphy, Martin Lawrence, and Will Smith End Up in the Same Place?
Eddie Murphy is buzzing with his Coming to America sequel, Netflix deal, and rumored return to stand-up comedy. The well-known comedy duo, Martin Lawrence and Will Smith, are also in the headlines for the third film of the Bad Boys franchise. Comedy fans are excited for both and became even more hyped when photos began to circulate of Murphy, Lawrence, and Smith posing together. Many fans wondered how the actors were able to get together when they were filming separate projects.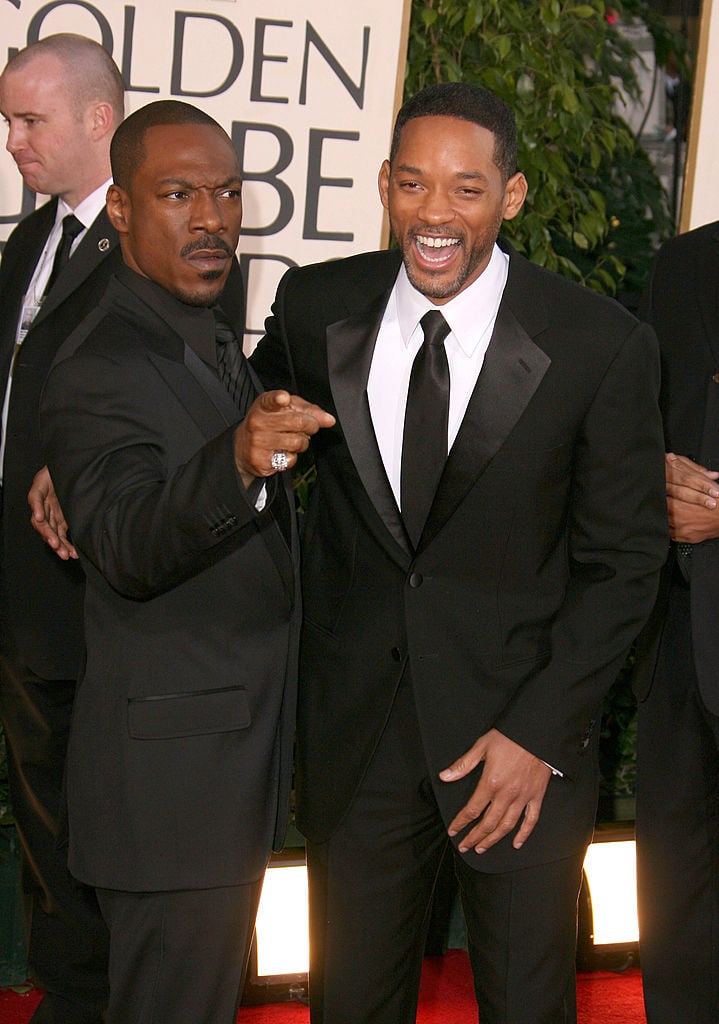 Both 'Bad Boys 3' and 'Coming to America' have a strong fan base
The announcement that Bad Boys 3 was in the works thrilled fans. Bad Boys For Life is said to be the final installment of the franchise, with Smith and Lawrence reprising their roles. The film will center on Marcus Burnett (Lawrence) finally becoming a police inspector and detective Mike Lowrey (Smith) experiencing a midlife crisis. They reunite as partners to hunt down a mob boss seeking revenge after his brother is killed.
Adding another classic comedy to the 2020 slate is Murphy's Coming to America. After over three decades, it was music to fans' ears that a sequel was happening. According to Deadline, the plot "follows former Prince Akeem who is set to become King of Zamunda when he discovers he has a son he never knew about in America — a street-savvy Queens native named Lavelle. Honoring his father's dying wish to groom this son as the crowned prince, Akeem and Semmi set off to America."
Much of the original cast has signed on for Coming to America, including James Earl Jones, John Amos, and Shari Headley. Filming is underway in Atlanta.
'Bad Boys 3' and 'Coming to America' actors run into each other at Tyler Perry Studios
With the new 330-acre Tyler Perry Studios including 12 sound stages and a variety of sets, multiple movies can easily film at the same time. The stars of Bad Boys 3 and Coming to America were as excited as a kid on Christmas to discover they were filming next to one another.
Will Smith, Eddie Murphy, Martin Lawrence, and Wesley Snipes all shared a behind-the-scenes look into what happened when they crashed each other's sets.
Instagram's king of comedy, Smith, posted a video of the run-in. "Eddie, come out here now," Smith yells in the video to Murphy as he walks to his trailer. "You can't hide!"
"You can't put @BadBoys3 next to Coming to America 2 @Tyler Perry Studios and expect us to get any work done," Smith captioned the video.
Smith later bows to Murphy as a way of paying homage to the legendary comedian. The men embraced one another as the production crew watched with smiles from the sidelines.
Lawrence and Snipes posted photos of their own to their Instagram pages of the stars smiling while on a break from filming.
Hopefully, the actors will share more behind-the-scenes footage for fans to enjoy.