How Elle Fanning Grew Up with Princess Aurora in 'Maleficent'
Elle Fanning was only 16 when she made Maleficent. Appropriately, it's on her 16th birthday that Princess Aurora pricks her finger and falls asleep as in the Sleeping Beauty animated film. Now in the sequel Maleficent: Mistress of Evil, Fanning is 21 and Aurora is about to be married to Prince Philip (Harris Dickinson). Philip's mother, Queen Ingrith (Michelle Pfeiffer) has other plans. Ingrith hopes to tear Aurora and Maleficent (Angelina Jolie) apart.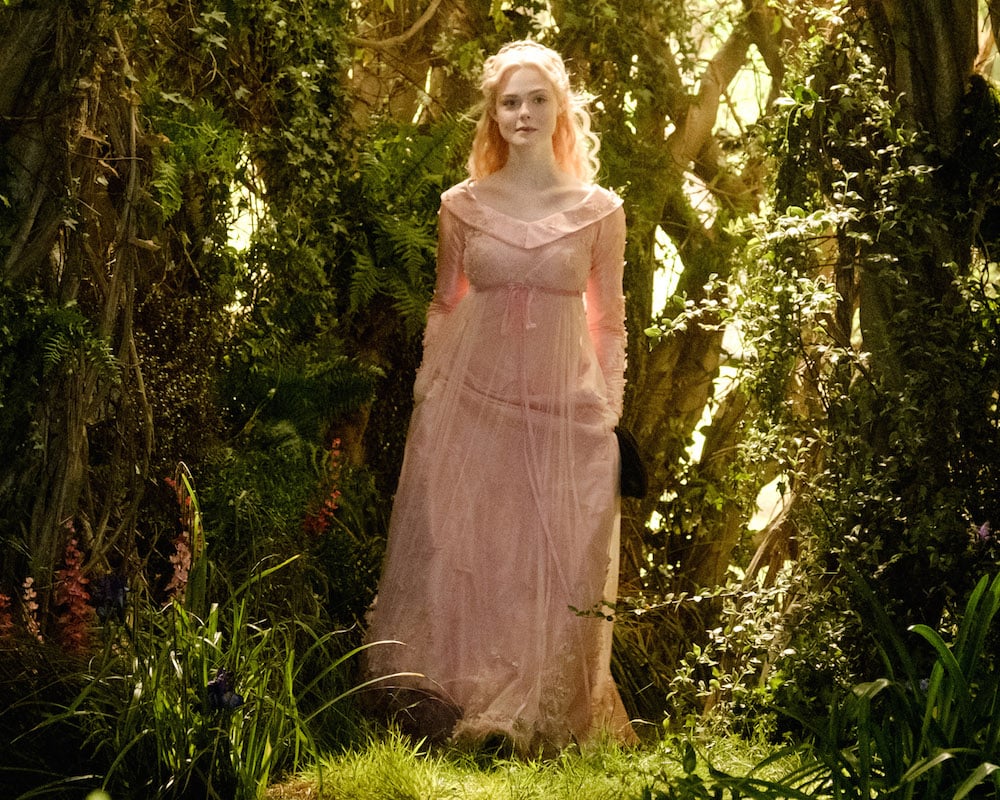 Fanning was at the Maleficent: Mistress of Evil press conference in Los Angeles where she spoke about how she has grown and how Princess Aurora has grown in the years between Maleficent films. Maleficent: Mistress of Evil is in theaters Friday, October 18.
Elle Fanning was innocent in the first 'Maleficent'
In the first Maleficent, as in the original Sleeping Beauty, Princess Aurora represents happiness and beauty, gifts bestowed upon her by her fairy godmothers.
"Obviously in the original fairy tale, she' s granted these gifts when she's a baby," Fanning said. "I think Aurora symbolizes the good and the kindness in the world, the acceptance. Obviously that was really shown in the first film when she's much younger and much more innocent but still introduced to some dark things. Thanks, Mom."
Marriage won't change Princess Aurora
Even though Aurora is a young adult now, and entering the next phase in her life, she's still the same innocent princess in many ways.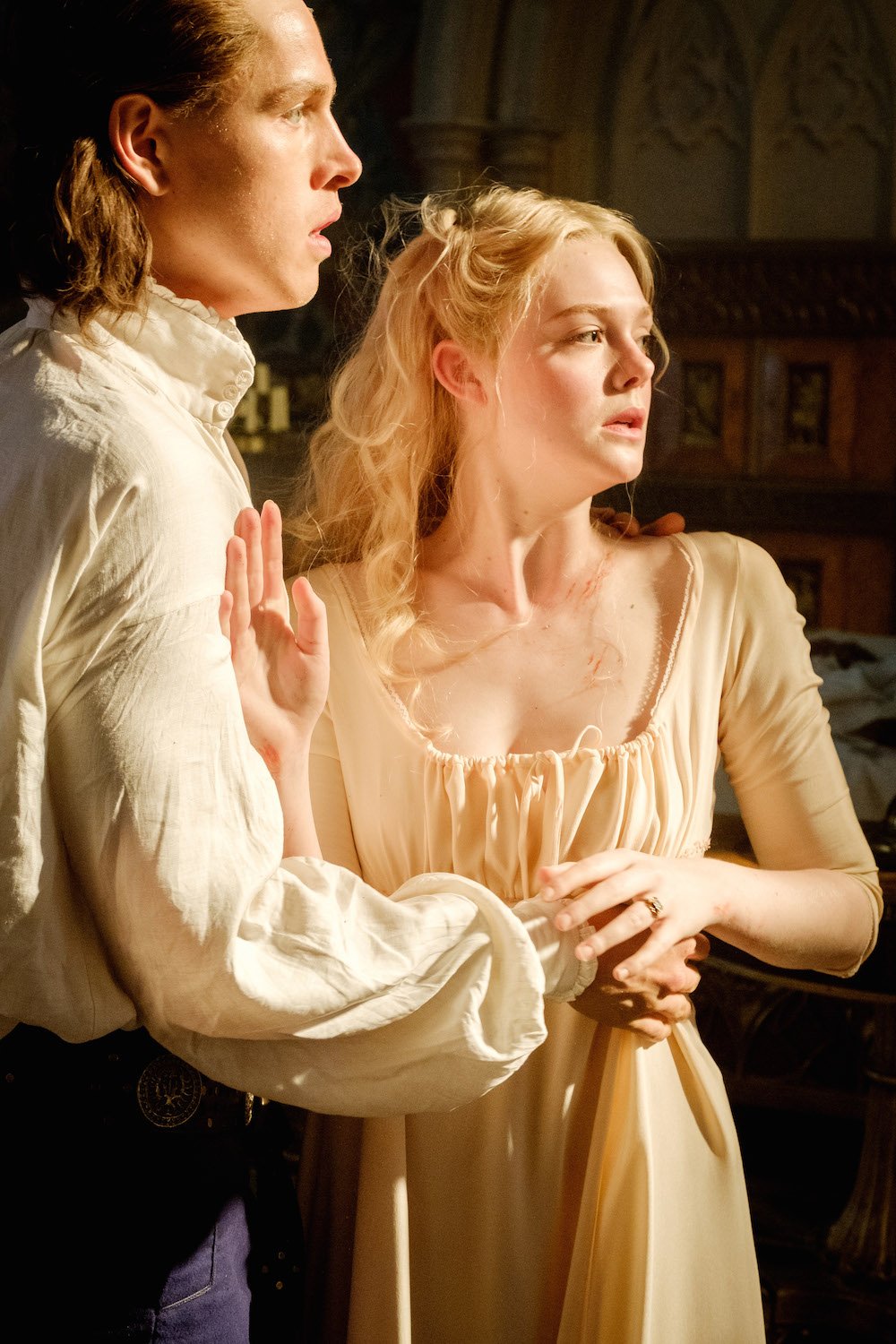 "That does carry over to the second film of her embodying this love of life," Fanning said. "She lives between both worlds where she's a human but she is queen of the Moors and has grown up against the Moorfolk. So she lives harmoniously with both sides so she doesn't understand why the world can't do that."
Elle Fanning says Princess Aurora has matured in 'Maleficent: Mistress of Evil'
The sequel catches up with Princess Aurora as she's coming into her queenhood. Elle Fanning says she has grown in between the films and she's excited for viewers to see the new Princess Aurora.
"In the second film, what's so great is that she's definitely a young woman now," Fanning said. "She's grown up. She is stronger. She has much more conviction in herself. She's learning how to gain her independence."
Elle Fanning relates to the family message of 'Maleficent: Mistress of Evil'
Maleficent finds family between humans and magical creatures. It's not always easy, as some humans still fear Aurora's mother, Maleficent, and not every creature wants to get along. Family is family though, as Fanning can attest. She is close with her sister Dakota and their parents. Yet growing up is always bittersweet.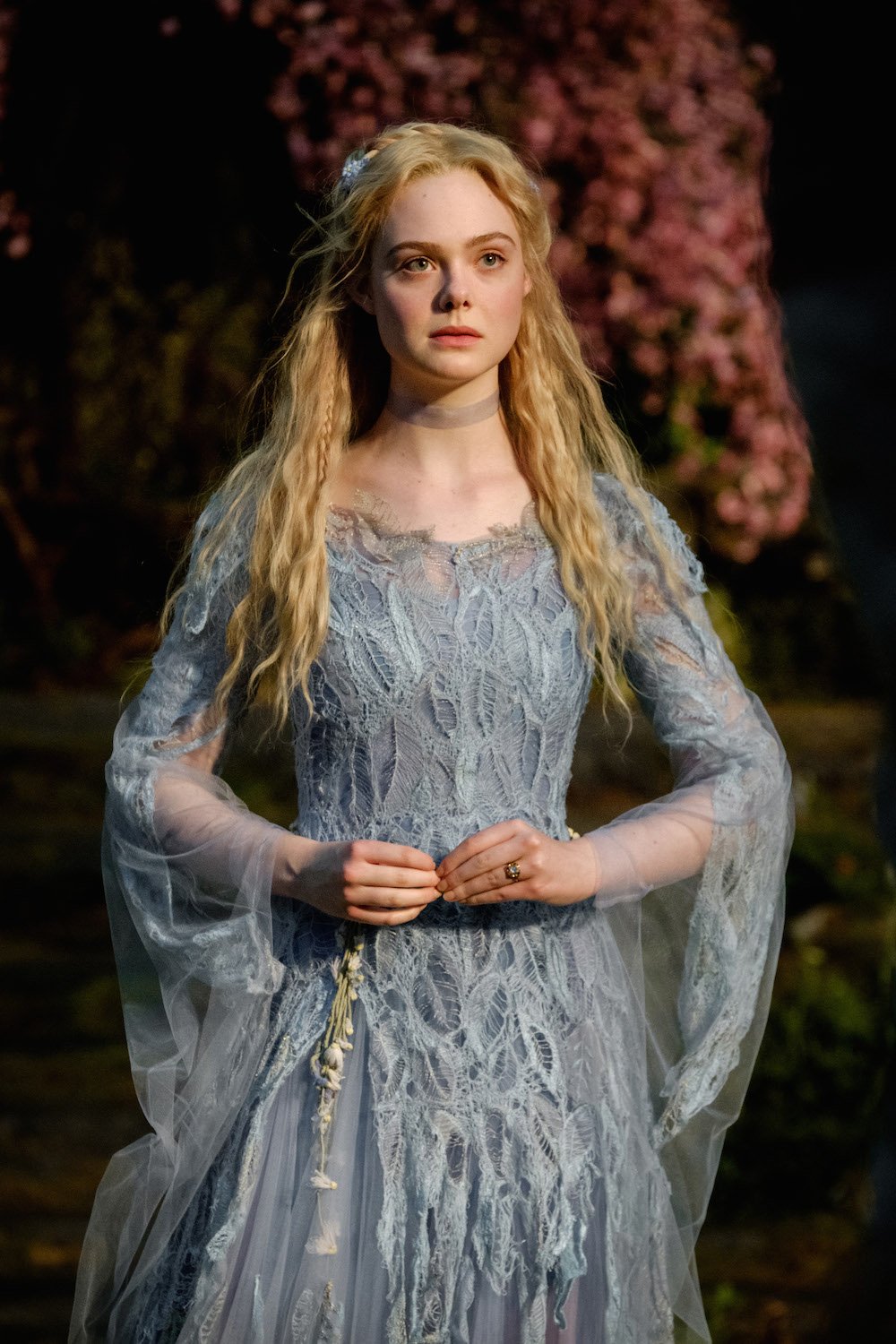 "I love the family theme in the movie because it's very realistic to real life of growing up and separating from, leaving the nest and also making your own choices in life. [Maleficent] obviously is disapproving of Prince Phillip but we know that love wins and Aurora stands up to Maleficent which is a very strong moment in the film too. I think it might be shocking for fans to see that because Aurora's taking charge of her own life but with kindness which is the most powerful of all."

Elle Fanning, Maleficent: Mistress of Evil press conference, 9/30/19