How Elton John Helped John Lennon Get His First No. 1 Hit
By 1974, John Lennon was the only Beatle who hadn't landed a No. 1 single. A chance meeting with Elton John changed that.
After dominating the Billboard charts together for most of the 1960s, the former members of The Beatles would have to see how they fared on their own, beginning in April 1970.
The early returns suggested they would be fine as solo artists. Paul McCartney's debut might not have been a major artistic success, but his album did hit No. 1 in America. Later that year, George Harrison's All Things Must Pass also grabbed the top spot on the Billboard 200.
George's solo debut also included the first No. 1 single by a former Beatle ("My Sweet Lord"). When John Lennon released his debut in late '70, he didn't have the same type of commercial success. (It still sold well, just not on the same Fab-Four level.)
As of 1974, every former Beatle besides John (Ringo included) had landed a No. 1 single in the U.S. But that changed after Elton John stopped by a recording session for Lennon's Walls and Bridges, his fifth solo effort.
Elton contributed keys and backing vocals on 'Whatever Gets You Thru the Night.'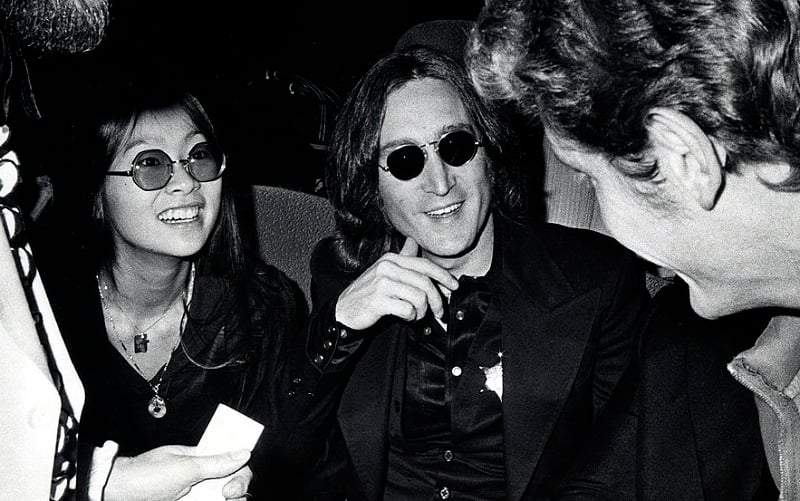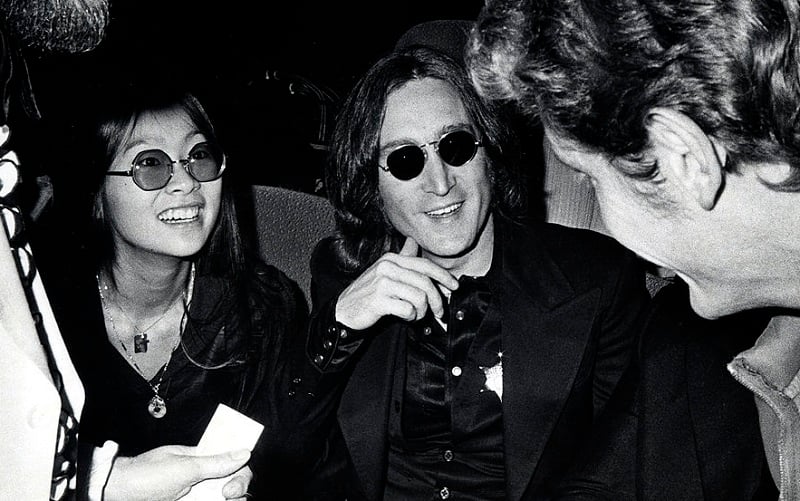 According to the legend, Lennon had no plans for Elton to contribute work on "Whatever Gets You Thru the Night," a track he was working on in the summer of '74. But when Elton showed up at Lennon's recording session, he asked the former Beatle if he could try some piano on it.
Lennon agreed and loved what he heard from Elton, with whom he'd never jammed in the past. After hearing him on keys, Lennon had him sing harmony and really liked that as well. So he kept him on the track that got released as a single from Walls and Bridges.
In an interview with Playboy's David Sheff, Lennon described what became a sort of bet between him and Elton. If "Whatever Gets You Thru the Night" became a No. 1 single, Lennon would join Elton on stage at Madison Square Garden for a rare public performance.
Lennon agreed, thinking there was no way the tune would top the Billboard charts. But (lo and behold) it did, taking the No. 1 spot in November. Two weeks later, Elton called Lennon for "payment" on their friendly wager.
Lennon repaid Elton onstage in what became his last performance.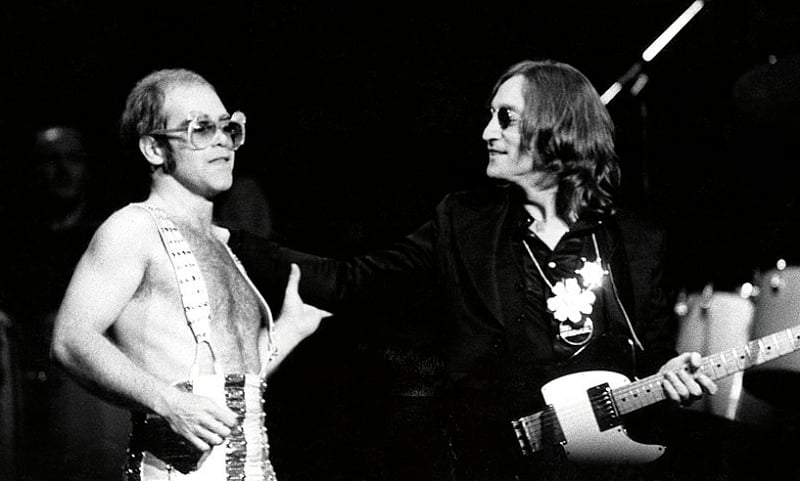 While John Lennon lived until 1980, he stopped performing in concert long before. By the time Elton won his bet, Lennon hadn't played a live show since 1972. The former Beatle always got stage fright and simply didn't enjoy the exercise.
But a bet's a bet, and after a warmup show with Elton beforehand he agreed to join him at MSG. Lennon and Elton played their recent No. 1 hit "Whatever Gets You" as well as "Lucy in the Sky With Diamonds" and "I Saw Her Standing There."
That turned out to be Lennon's last public performance. When he was murdered outside his New York apartment six years later, he hadn't given another concert. By then, he'd gotten used to working in the studio and leaving it there. (The Beatles had the same policy after 1966.)
Meanwhile, the MSG show with Elton was significant for Lennon for another reason. For the previous 18 months or so, he had been estranged from Yoko Ono during his "lost weekend" phase. That night, Lennon met his love and began the reconciliation process.
A lesson here would have to be: "Always honor your bets." Another would be: "When Elton John offers to help on your record, you take it."
Check out The Cheat Sheet on Facebook!