How Emma Stone Transformed Into Cruella de Vil
Emma Stone had some help transforming into Cruella de Vil. Stone, hair and makeup designer Nadia Stacey, and costume designer Jenny Beavan discussed the transformation.
Emma Stone looks just like the animated Cruella de Vil in the Disney live-action movie Cruella. Stone gives an impeccable performance, but she also had the assistance of expert hair and makeup artists and costume designers to transform her. Here's how they all did it.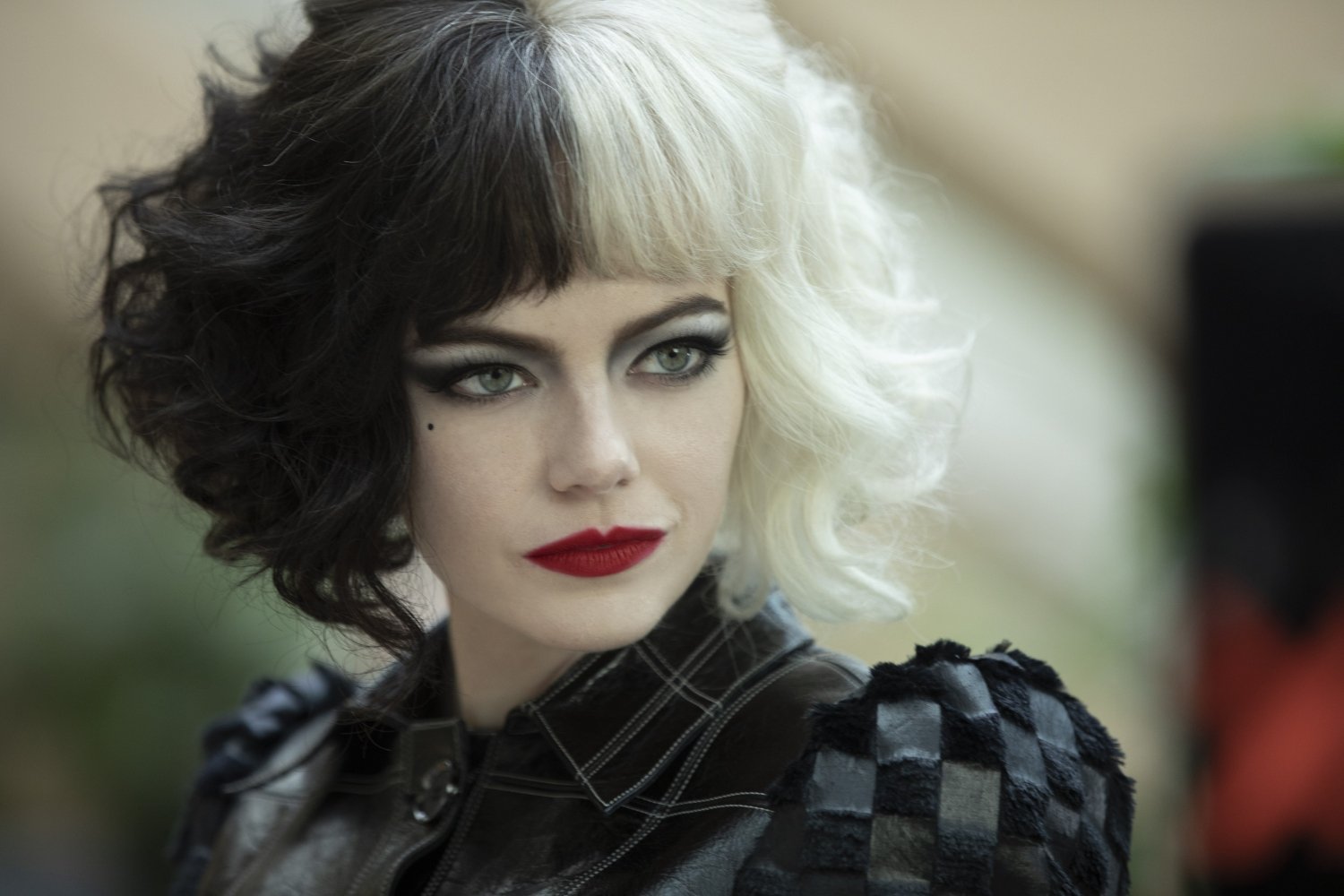 Stone, costume designer Jenny Beavan and hair and makeup designer Nadia Stacey spoke at Disney's Zoom press conference for Cruella. Cruella is now in theaters and on Disney+ with Premiere Access.
Emma Stone waited years to become Cruella de Vil
Stone said her journey to Cruella was a long one. The studio first approached her six years ago.
"Disney has all this IP, all these characters that they have, and there are sort of some brainstorms," Stone said. "It was a process of about four years and different writers and different things were brought to the table. And, it really felt like we might not ever really make the movie of Cruella, because even though she's such a fun and interesting character, what world would we all want to explore her in that would really make sense and make a good film that didn't feel shoehorned into this character?"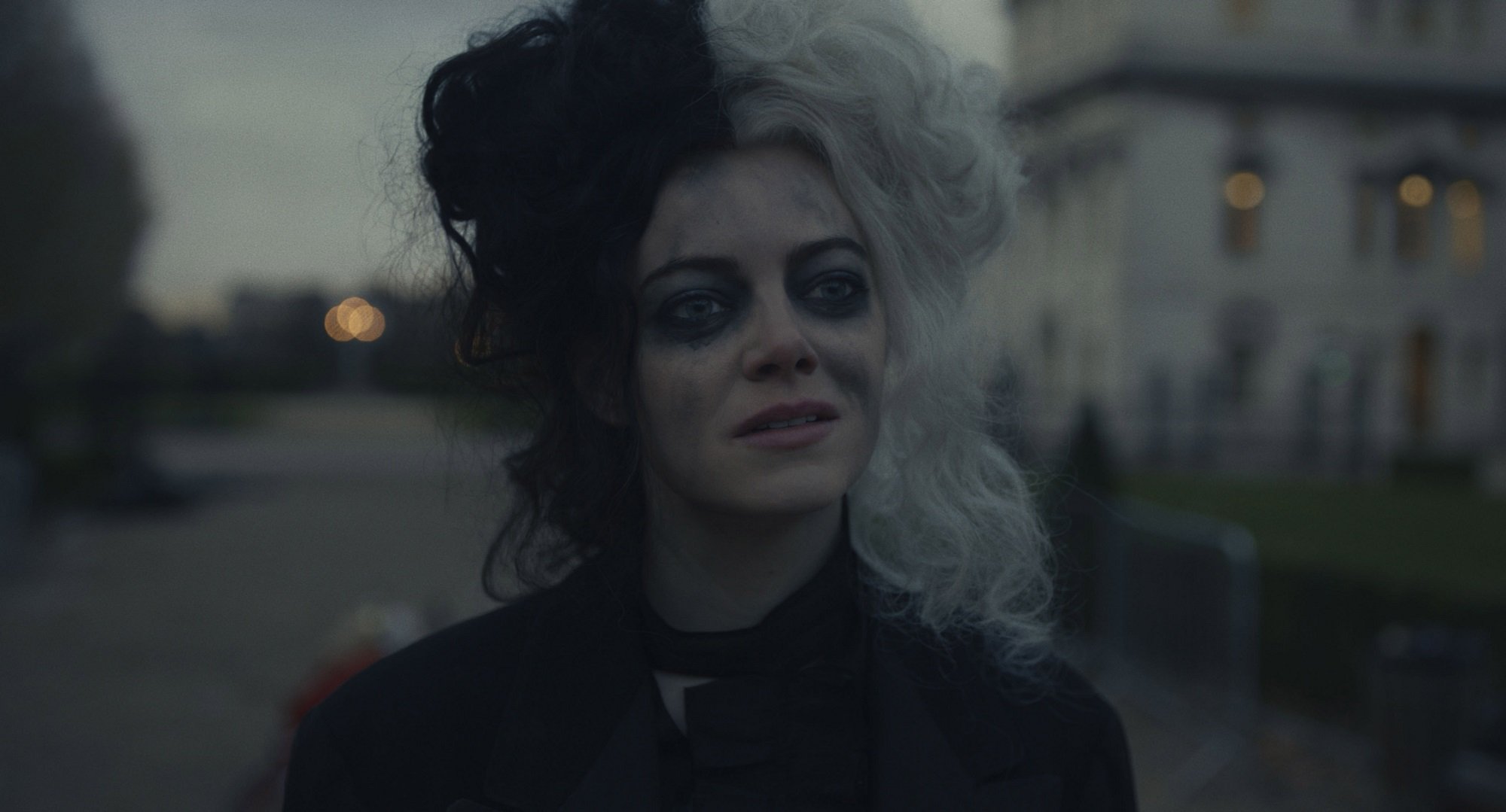 RELATED: Is Emma Stone's 'Cruella' Connected to Glenn Close's '101 Dalmatians'?
It was ultimately director Craig Gillespie and screenwriter Tony McNamara who had the right take. 
"Taking her and putting her in the '70s, as much as she is Cruella from 101 Dalmatians, not also, because you've taken this character and you've created this whole new story for her, with fun nods to 101 Dalmatians," Stone said. "Once Craig and Tony came on board, it really started to fly and get very exciting, and it was like, oh my God, we're making Cruella."
Turning Emma Stone's red hair into Cruella de Vil's black and white do
Stone does have her own trademark red hair in Cruella when she is Estella. When she becomes Cruella de Vil, stone rocks the black and white hairdo. Nadia Stacey designed wigs Stone could wear.
"It was really busy at the time that we shot in terms of wig makers, and we couldn't get the white hair," Stacey said. "It's really hard to get hold of beause it has to be processed in a particular way. I only had two wigs for a long time. So I kind of kept using these wigs, and then changing them."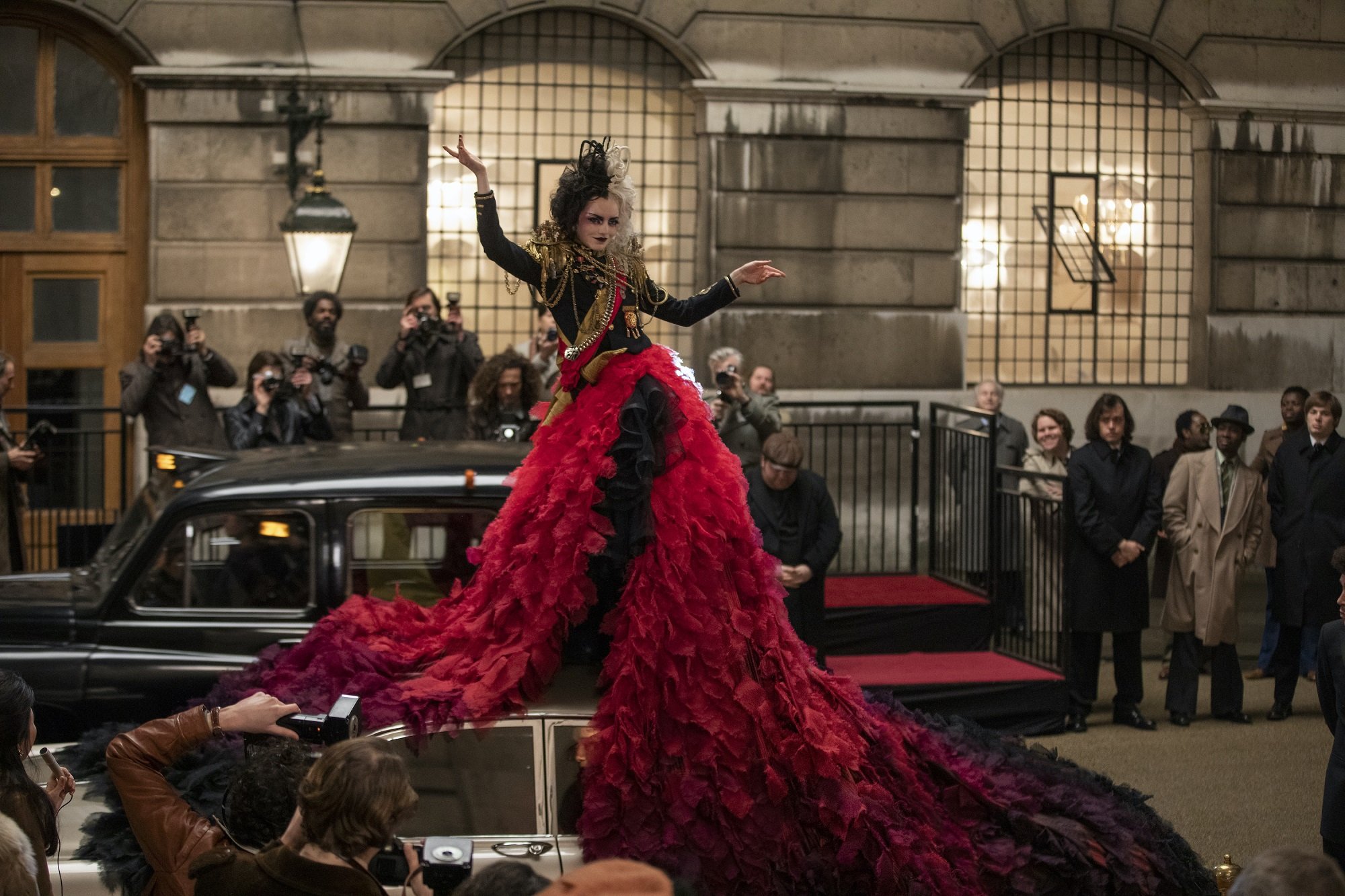 Stacey would add little details to each wig to make each Cruella de Vil hairdo unique.
"When she has, like, a bulb with the fringe, the fringe is a separate piece," Stacey said. "So I change things, take things off, add things to which kind of all works with who she is."
Dressing Cruella de Vil
As Cruella de Vil, Estella is trying to make it in the fashion world. She succeeds in stealing The Baroness (Emma Thompson)'s thunder. Really, it was Beavan who designed her scene stealing costumes. 
"I think the inspirations were various because she's so diverse in all her different looks," Beavan said. "People have spoken of punk things. I just looked at so much stuff. And then out of it, you kind of pull what appears to be the narrative thread. So of course I looked at Westwood, and McQueen, and Galliano, and BodyMap, and sort of dug into my past at Biba."
Emma Stone at work 
Stone said Cruella de Vil's British accent took some work. She also worked on the transformation from Estella into Cruella.
"There is a sort of rejection of Estella that comes at a point," Stone said. "Estella is sweet, but she's not fully embodied. So I would say there is something about Cruella that's pretty enticing, because she just kind of is who she is."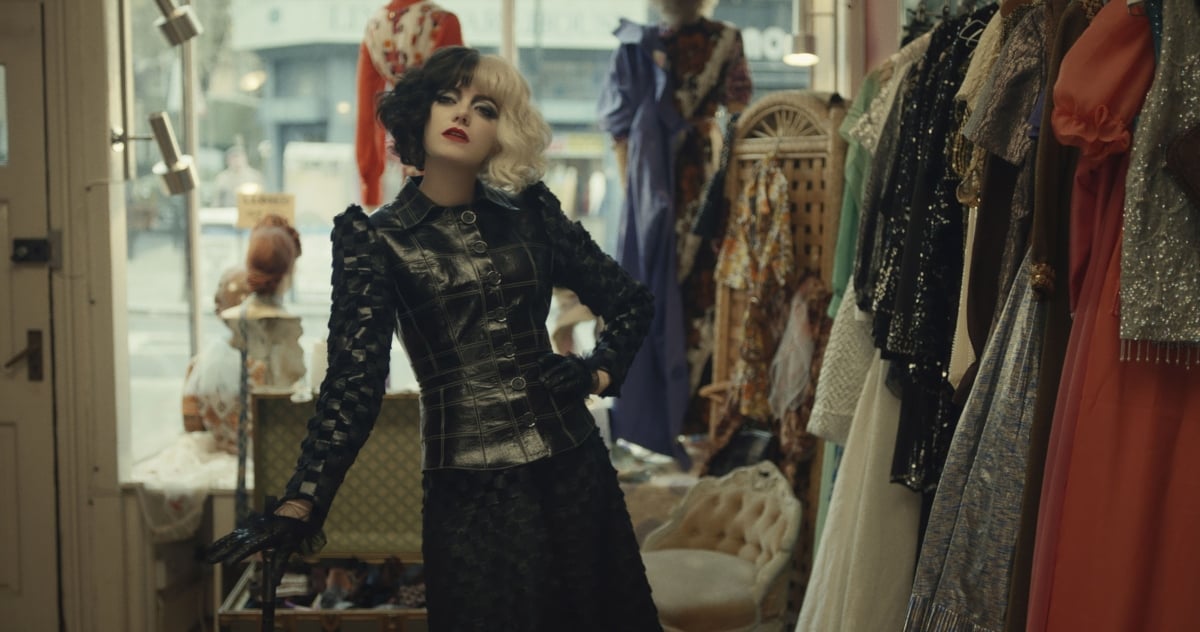 Stone also got to let loose with her facial expressions. Nothing was too big for Cruella de Vil.
"It's so much fun to do," Stone said. "For a lot of roles, if you're someone like me that kind of has a face that's made of full rubber, [I'm] always trying to sort of contain a little bit. Teaspoons a little bit instead of buckets, [so] when you get to throw buckets, it's a joy."