How Eric Clapton Reacted to Seeing Jimi Hendrix Play for the 1st Time
Jimi Hendrix's manager recalled how Eric Clapton didn't know what hit him when Hendrix joined Clapton at a jam session.
It's revealing when you hear how classic rock heavyweights reacted to upstart bands on the scene. When Roger Daltrey first saw Led Zeppelin as an opening act for The Who in 1969, Daltrey knew the Zep was a force to be reckoned with.
Though Pete Townshend has spokes about bands like Zeppelin copying The Who, Daltrey saw it differently. "Zeppelin took it to another level," Daltrey told Classic Rock magazine years later. "There was a power there. […] I thought they were fantastic."
As Daltrey noted, rock had evolved a great deal in the previous few years. In late '66, Cream took the lead in the hard-rock space. Following stints in The Yardbirds and John Mayall and the Bluesbreaker, Cream's Eric Clapton had established himself as one of England's finest guitarists.
Over in America, Clapton had a fan in Jimi Hendrix, then a mostly unknown guitarist on the Greenwich Village scene. Hendrix's manager knew how special he was, so he talked him up to Clapton and Cream after Hendrix arrived in London. Cream said sure, bring him to jam at our next show.
Jimi Hendrix joined Eric Clapton and Cream on stage in London in October '66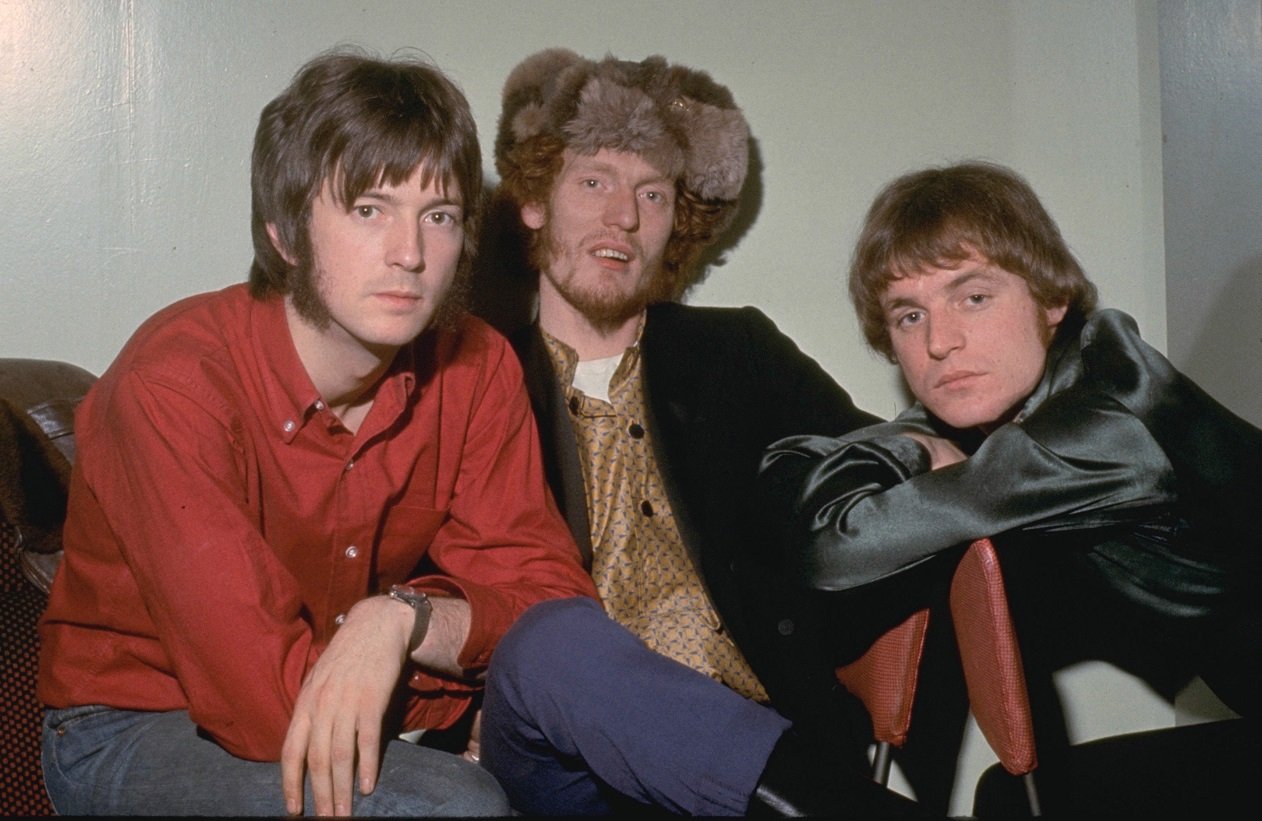 To say Hendrix's manager plucked the guitarist out of obscurity is no understatement. Chas Chandler, the bass player for The Animals, came across Hendrix playing a small club in the Village at the end of the Animals' final tour of August '66. Chandler immediately knew Hendrix was special.
Just weeks later, after having arranged for Hendrix to get a passport so he could travel to London, Chandler told the members of Cream he was managing someone they had to see. When they suggested he bring Hendrix to their weekend gig, Chandler took it a step further.
"I said, 'You're mates of mine,'" Chandler recalled, via Hendrix: Setting the Record Straight (1992). "'You can't let me do this to you. This guy is really extraordinary.'" The trick worked: Cream insisted on Hendrix coming to jam. And it got better when Chandler and Hendrix arrived for the gig.
Ginger Baker, Cream's powerhouse drummer, didn't want to risk the band's gig by having an unknown like Hendrix play alone with him and bassist Jack Bruce. So he insisted that Clapton stay on stage while Hendrix played, in case something went wrong.
Hendrix's manager recalled Clapton leaving the stage immediately after Hendrix began playing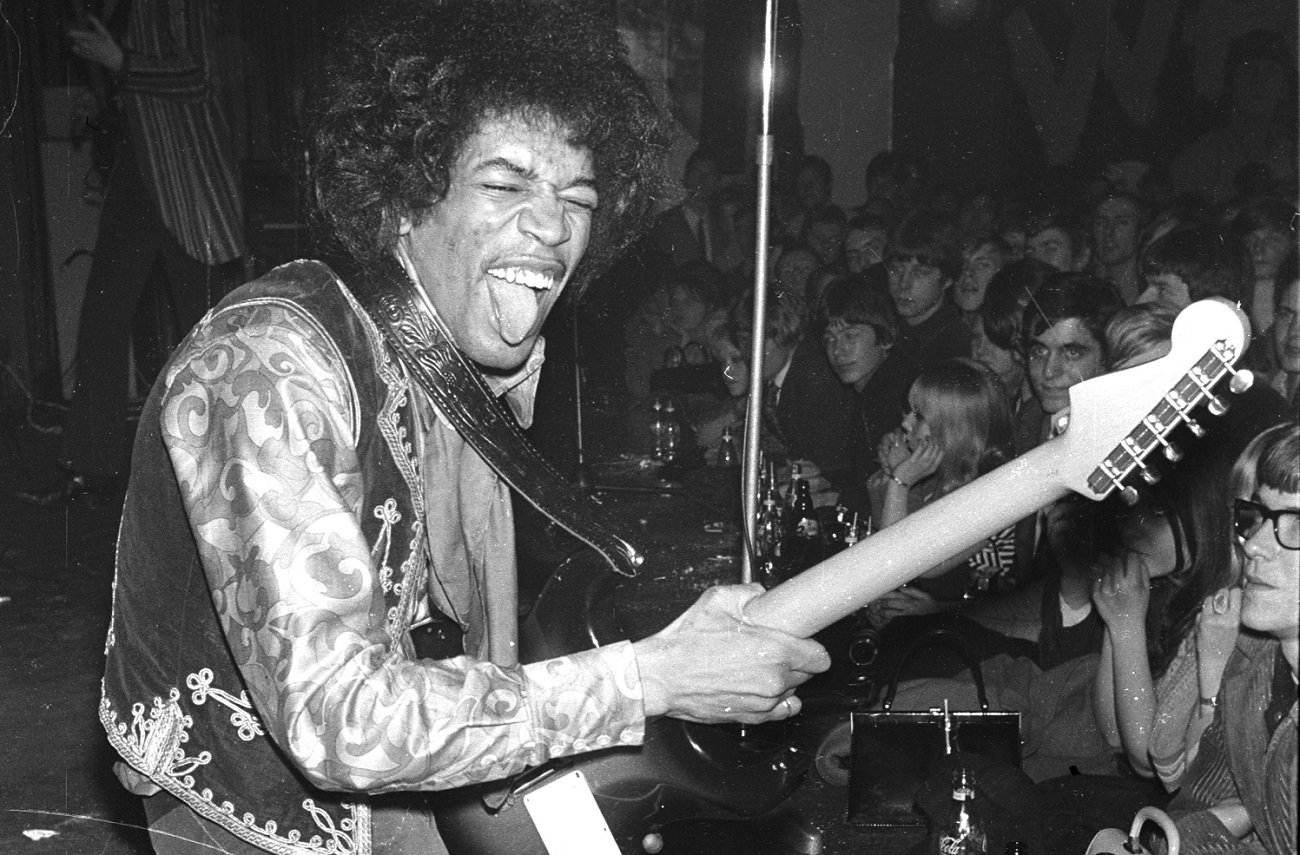 Chandler, who relished telling what is without question one of rock's great stories, recalled seeing his plan work out even better than he'd imagined. It happened almost immediately upon Hendrix tackling his turbocharged version of "Killing Floor."
"Clapton stood there and his hands dropped off the guitar," Chandler said, via Hendrix: Setting the Record Straight. "He lurched off the stage. I thought, 'Oh God, it's happening now.' I went backstage and [Clapton] was trying to get a match to a cigarette."
Upon seeing Clapton, Chandler inquired if London's reigning guitarist was all right. "Is [Hendrix] that f*cking good?" Clapton asked him. Chandler figured he'd heard Hendrix play "10 bars [of music] at the most." That was enough to get the picture.
"Within a week, Clapton had his hair frizzed [like Hendrix's] and would come by our flat anytime he had a spare moment, to be with Hendrix," Chandler said.