How F1 Driver Lewis Hamilton Spends His $285 Million Fortune
Lewis Hamilton is probably one of the biggest celebrities in Formula 1 right now. He's earned his spot at the top simply by being one of the best drivers in the sport. As a result, he's gained a lot of fans as well as a lot of money. This is partly due to the massive salary that he gets from his team, Mercedes, but also due to all of his winnings and endorsement deals.
Here's a look at Lewis Hamilton's career, his earnings, and what he does with his massive fortune. 
A look at Lewis Hamilton's Formula 1 career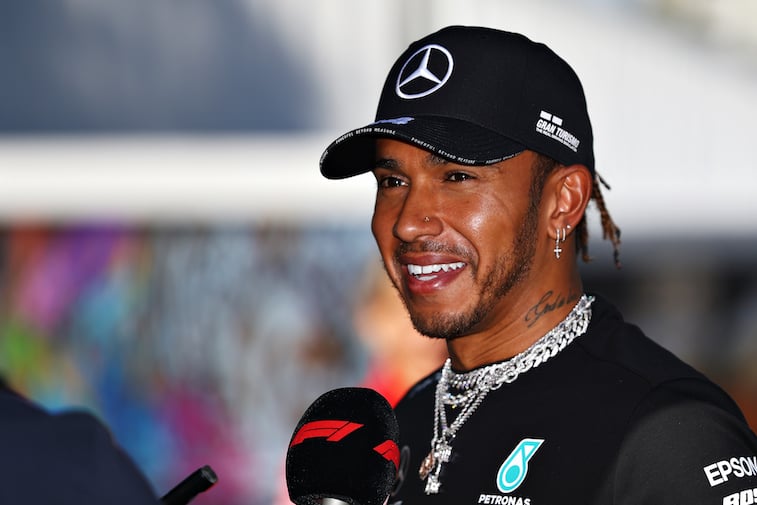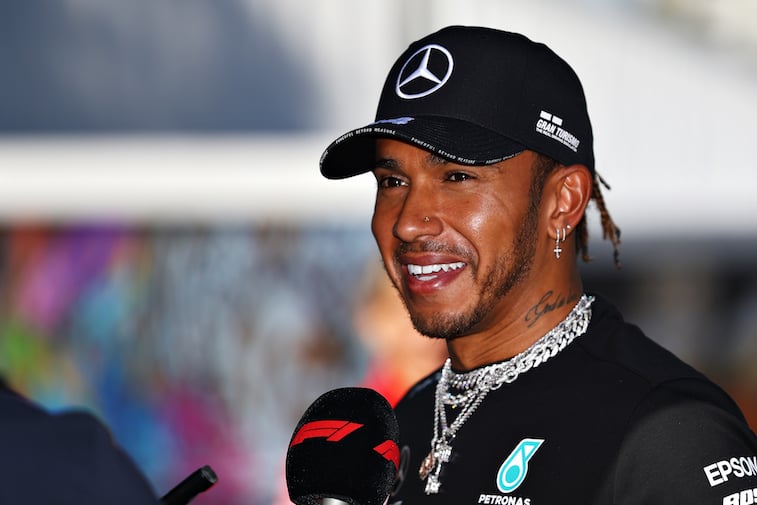 According to Celebrity Net Worth, Hamilton started his F1 career in 2007 at the age of 22. Not only did he perform well and set records in his very first season, but he also ended up placing second in the championships. In the very next season, Hamilton won his first F1 championship. However, this would be his peak for some time, as he and his team were unable to secure a good finish for several years. 
In 2013, Hamilton switched teams from McLaren to Mercedes. With the help from his new team and the great new cars that he drives, Hamilton has won the F1 championships five times since 2014. The only year since 2014 that Hamilton didn't win was in 2016, when he placed second. The winner for that year was Nico Rosberg, who was Hamilton's teammate.
How much Lewis Hamilton has earned from Formula 1
Because Hamilton has won so many F1 championships, he has a very lucrative deal with Mercedes. Celebrity Net Worth says that Hamilton earns about $50 million a year from his salary with Mercedes, his winnings on the track, and the endorsement deals that he's signed. As a result, Celebrity Net Worth also estimates that Hamilton has a net worth of about $285 million.
Forbes says that Hamilton currently has endorsement deals with companies such as L'Oreal, Bose, Puma, Sony, and Tommy Hilfiger. These major brand endorsements earn him about $10 million of the $50 million that he makes every year. On top of that, while these are his most recent earnings, Forbes also says that Hamilton has earned a total of about $489 million from his entire career. 
What Lewis Hamilton spends his money on
Since he's a celebrity race car driver, it only makes sense that he spends a lot of money on exotic and luxury cars. In fact, Hamilton has a one of a kind supercar created by Pagani. This supercar, which is called the Pagani Zonda 760 LH, is one of a kind because it was specifically made for Hamilton, as the LH in the name would imply. That said, while this supercar gets 760-hp, Hamilton actually doesn't like how it handles.
Furthermore, despite the fact that he competes against Ferrari on the race track, he actually owns and drives a Ferrari. Hamilton is one of the few people in the world who has a Ferrari LaFerrari Aperta, which is a hybrid supercar that gets 950-hp. While both the LaFerrari Aperta and the Zonda 760 are powerful and fast cars, Hamilton's need for speed goes beyond the ground level.
According to The Richest, Hamilton had a bright red, Bombardier 605 Challenger private jet. It was worth about $20 million and it was probably the fastest thing that Hamilton has ever owned. That said, in 2019, Hamilton sold this jet, so it's no longer in his collection.
And, just like any rich celebrity, Hamilton also spends millions on his homes and apartments. The Richest says that Hamilton owns multi-million dollar properties in London, New York City, Grenada, and Monaco, to name a few.