How Fans of 'The Good Place' Reacted to the Show's Recent Twist
Warning, this article contains spoilers for the newest episode of The Good Place. The fourth and final season of The Good Place is well underway. In the last episode, it was revealed Janet was replaced by Bad Janet early in the fourth season. While this was a shocking twist to some viewers, other fans' theories were proven correct.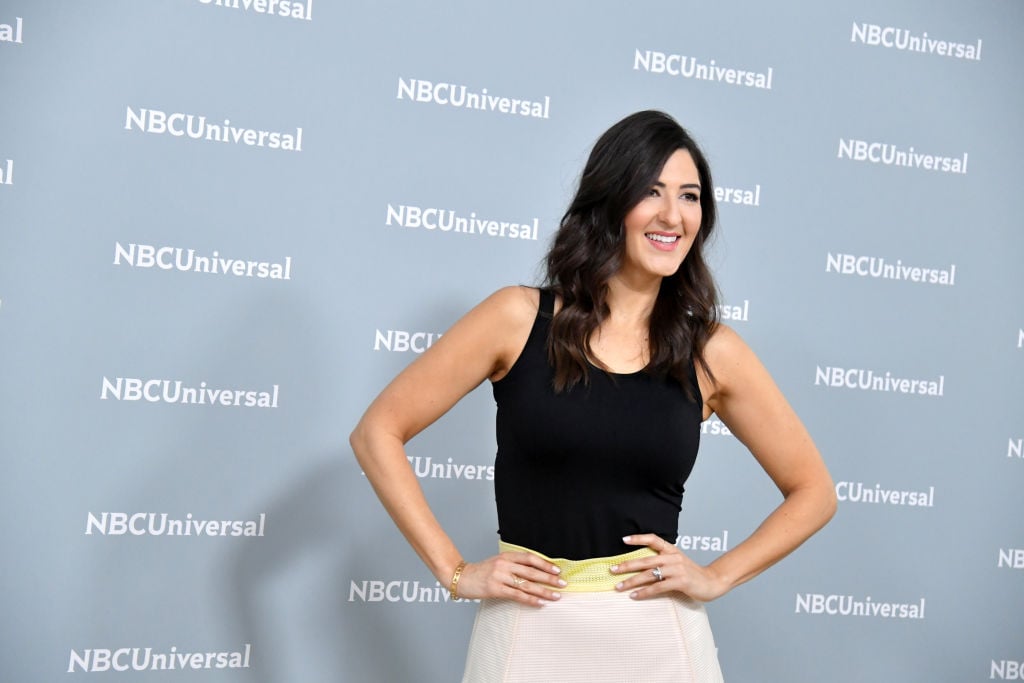 Bad Janet replaced Janet in 'The Good Place'
After the first episode of the fourth season, fans of The Good Place theorized that Michael and Janet were replaced by characters from The Bad Place. In "Tinker, Tailor, Demon, Spy," it was revealed fans were half correct with that theory. After a demon from The Bad Place named Glenn defected, he told the group that Michael was replaced.
This was something fans of the show theorized for weeks, and what Glenn told the group made sense. In the end, it was actually Janet who was replaced by Bad Janet. Out of the two characters, Janet acted stranger than Michael and this theory seemed universally accepted by fans. After the episode, some fans still disagree over whether Michael was replaced or not.
Some fans still think Michael was replaced
The most recent episode of The Good Place ended with Michael and Jason leaving for The Bad Place to rescue Janet. Even though it's confirmed Janet was replaced, some fans of the show think Glenn was telling the truth about Michael being replaced.
"From when he said keep it sleezy or something it felt off because he didn't comment after on how he finally got to say it. I think Shawn himself might be wearing the Michael suit and they swapped both Janet and Michael and now they've gotten one of four into the bad place," a Reddit user wrote.
At the end of the episode, it seemed like Eleanor believed that it was the real Michael. However, some fans theorize that Eleanor knows it's not the real Michael.
"I think Eleanor knows it's not the real Michael because after finding out about the fake Janet she realized the 'lie detector' was made to intentionally goo Glenn so he couldn't spoil Vicky/Michael as well as bad Janet… the discrepancies between michaels breakdown/fake breakdown are the biggest red flag… Michaels decision making has been weird as well," one fan theorized on Reddit.
Other fans of 'The Good Place' think it's the real Michael
Some fans of The Good Place took Janet being replaced as a sign that Michael was not replaced. Viewers point out that Janet always acted stranger than Michael and was more out of character throughout the fourth season. Because of this, it makes sense she was the one who was replaced, not Michael.
"It's definitely real Michael. It makes no sense for it to be fake Michael, not with all these heartfelt moments between Eleanor and Michael. Janet makes absolute sense because she acts off, not only in her actions, but she acts… Off. Janet is great because she's cheerfully weird and a joy to watch, but this Janet is just stressed out and boring. Which is how bad Janet would perceive good Janet to be, boringly good," wrote a Reddit user.
Some fans do admit Michael has acted strange this season. However, fans think Michael's weirdness could be attributed to something else.
"Michael is actually Michael. I think there may be another explanation as to why he's been acting weird, but I think a lot of it has just been misdirection by the writers to make us THINK Michael wasn't Michael. They know we love to theorize so they purposefully added in a few odd lines to throw us off. Plus it gives Eleanor more reason to doubt Michael. Michael is Michael and we're going to see his true form by the end of the show…," a fan wrote on Reddit.