How Fans Saved 'Friday Night Lights' From Getting Canceled After 2 Seasons
TV shows get canceled but sometimes fans do what they can to keep a show on the air. Fans of 'Friday Night Lights' saved the series from getting canceled after two seasons with not one but two impressive campaign.
No one wants to hear the dreaded c-word i.e., "canceled" in association with any of their beloved TV shows.
Unfortunately, it's a reality of the entertainment industry that all programs, no matter how much viewers might enjoy them, are in danger of being taken off the air. That's exactly what happened to NBC's Friday Night Lights. Ahead, find out how fans of drama saved it from being canceled after two seasons. 
'Friday Night Lights' is based on real events
The series, Friday Night Lights, follows a high school football team in a small town in Texas as they make a run for a state championship title. However, the idea for the show didn't come from a screenwriter but a book about a real football team in the 1980s. 
In 1990, author H. G. Bissinger released Friday Night Lights: A Town, a Team, and a Dream, a work of non-fiction about the 1988 Permian High School Panthers football team in Odessa, Texas. Nearly 15 years later, the book became a movie. 2004's Friday Night Lights starring Billy Bob Thornton received such positive reviews from audiences and critics, NBC made it a TV series in 2006.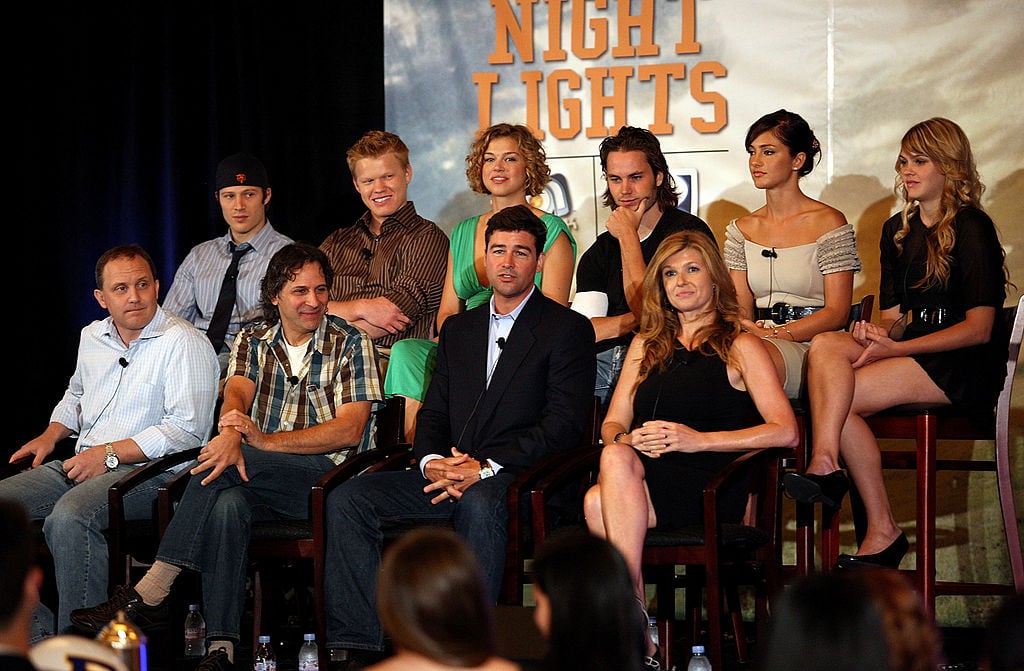 Kyle Chandler played Eric Taylor, head coach of the Dillon Panthers football team. Connie Britton played opposite Chandler as his on-screen wife, Tami Taylor. According to IMDb, other cast members included Aimee Teegarden, Taylor Kitsch, Scott Porter, Zach Gilford, Gaius Charles, Jesse Plemons, Minka Kelly, and Adrianne Palicki.
Fans sent NBC eye drops and light bulbs
After Friday Night Lights had underwhelming ratings, NBC put the series on the chopping block. The news might've come as a shock to fans because following Season 1, Friday Night Lights won an Emmy Award for Outstanding Casting in a Drama Series.
In any case, fans weren't having it and began a campaign to save the show. According to Mental Floss, viewers sent NBC light bulbs as a nod to the title of the program. Audiences also sent them eye drops in reference to the show's motto, "Clear eyes, full hearts, can't lose." 
In the event the barrage of eye drops and light bulbs weren't enough, fans also set up a "Save FNL Campaign" to raise money to provide troops stationed abroad with copies of Friday Night Lights on DVD as well as 20,000 footballs.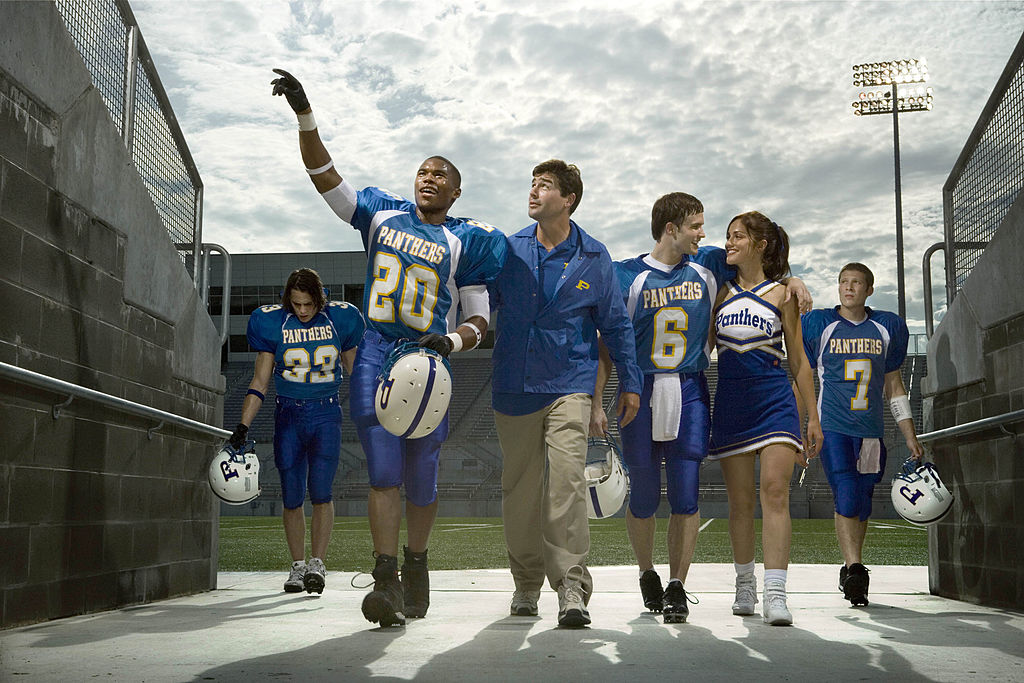 In the face of low ratings, the overwhelming show of support from fans resulted in Friday Night Lights moving forward with more episodes. NBC worked with DirecTV on a cost-sharing deal, which is why the show made the programming switch in Season 3. 
'Friday Night Lights' stayed on the air for another three seasons
Ratings must've improved following the cancelation scare because Friday Night Lights continued to be renewed season after season. The show ended in 2011 following Season 5.
To cap off the series finale, Friday Night Lights took home two more Emmy Awards in 2011. Chandler took home the award in the category of Outstanding Lead Actor in a Drama Series for his performance as Coach Eric Taylor. Friday Night Lights won again when the show won for Outstanding Writing for a Drama Series. 
Watch every episode of Friday Night Lights on Hulu or stream it on the NBC app.