How 'Fixer Upper' Stars Chip and Joanna Gaines Went From Asking 'Are We Going to Make It?' on a Weekly Basis to Owning Their Own Network
Chip and Joanna Gaines are household names in the world of home design and renovation. Thanks to the success of their HGTV series Fixer Upper, The Gaines' built their incredible Magnolia empire based in Waco, Texas, over the past decade. But the couple has not always had such financial success. This is how Chip and Joanna went from asking "are we going to make it?" each week to owning their own network.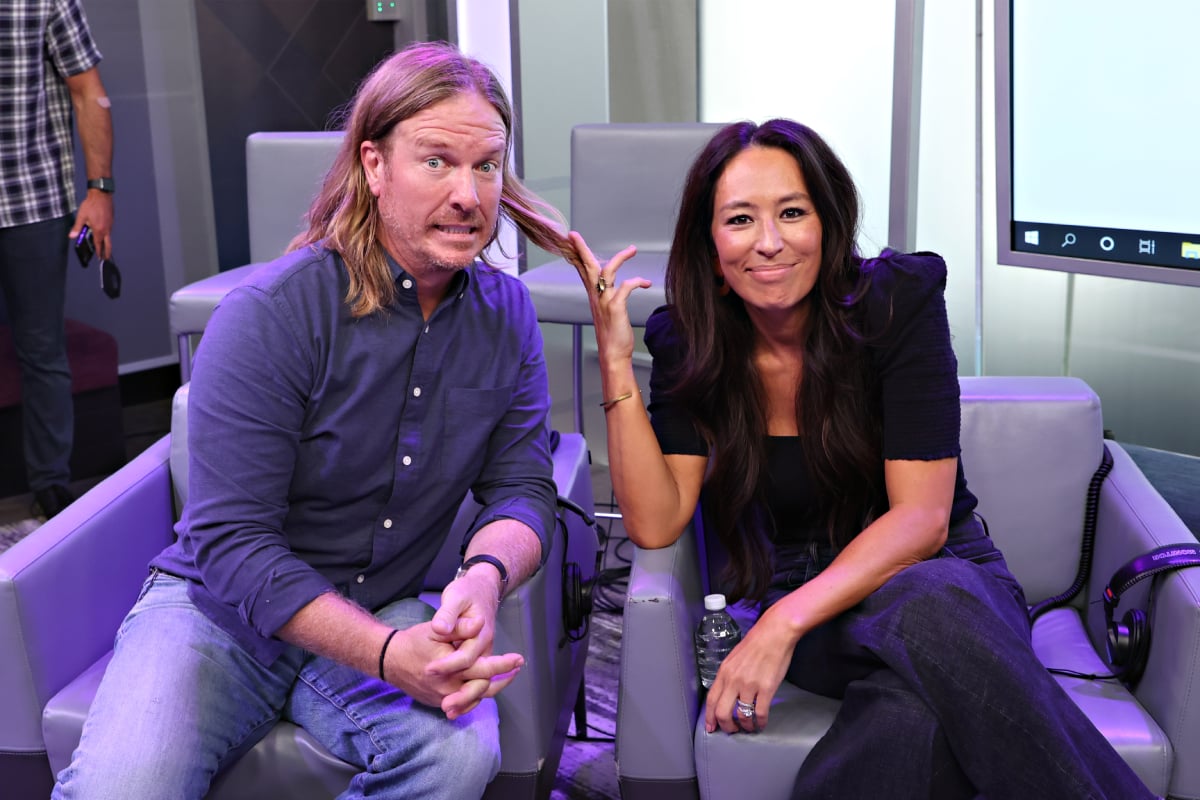 Chip and Joanna Gaines started flipping houses after they got married in 2003
Joanna and Chip tied the knot on May 31, 2003, and then they immediately bought and flipped their first house together. At the same time, Joanna opened the Magnolia Market retail store in Waco, fulfilling a dream she'd had for a while.
Over the next few years, Chip worked on the manual labor side of house flipping while Joanna focused on the design and running the retail store. But when the 2008 financial crisis hit and the housing market tanked, the couple was barely able to make ends meet.
Every week the future 'Fixer Upper' stars would ask 'are we going to make it?'
According to Parade, Joanna said in the years leading up to the 2013 premiere of Fixer Upper, things were "so hard" for her and Chip.
"The four or five years before we did [Fixer Upper], when the housing crisis hit, things were so hard for us. For four or five years, every Friday, we were saying, 'Are we gonna make it?'" Joanna confessed.
"We kept pressing through, even in those hard times. The value of what we learned in that is something I'd never want to do again, but I'd never not want that. The hard is what makes us appreciate this."
America immediately fell in love with Chip and Joanna Gaines
While they were struggling to make it every week, Chip and Joanna were growing their business and their family. They turned Magnolia Market into the business headquarters of Magnolia Homes. And, they welcomed four children during the first 10 years of marriage.
First, they had their son Drake, then a daughter named Ella Rose. Baby number three was a son named Duke, and then a baby girl named Emmie Kay arrived.
Everything changed for the Gaines family on May 23, 2013 — just a week before their 10th wedding anniversary. That's the day that Fixer Upper premiered on HGTV, and America immediately fell in love with this talented couple and their adorable family.
'Fixer Upper' was an instant hit for HGTV
The Gaines' on-screen chemistry made Fixer Upper an instant hit for HGTV, pulling in nearly 2 million viewers with each episode. The show's success made Chip and Joanna stars overnight, and reportedly earned them a $30,000 paycheck per episode. This helped them launch numerous businesses, including reopening Magnolia Market, But this time it was at the Silos.
The couple also launched their own line of furniture, paint colors, and wallpaper. They opened The Magnolia House bed-and-breakfast, published The Magnolia Journal magazine, and wrote a book titled The Magnolia Story.
"One pretty amazing thing we learned early on was that the more time we spent together, the better our relationship was," Joanna wrote. "We seem to give each other energy. We function better together than we do apart."
Chip and Joanna Gaines are now multi-millionaires
Chip and Joanna surprised fans when Fixer Upper ended in 2017 — not to mention the arrival of baby number five, Crew. But they still had plenty of plans for the Magnolia brand. Now that they were a complete family of seven and done with HGTV, they took the opportunity to open a restaurant and expand the Silos Baking Company and Magnolia Press Coffee Company.
With all of these booming businesses, Chip and Joanna completed their empire with the announcement of the Magnolia Network in 2019. After some delays due to the pandemic, the channel is now up and running complete with a Fixer Upper reboot titled Welcome Home!.
The couple now has an estimated worth of $20 million, and they continue to expand their multiple businesses. Which now includes vacation rental properties in Texas.
Episodes of Fixer Upper: Welcome Home! air on the Magnolia Network and are also available on Hulu, Discovery Plus, and Amazon Prime.
RELATED: Joanna Gaines' Son Crew Makes Gardening Look Easy and Fans Can't Get Enough of the Cuteness Overload