How 'Fleabag' Got Her Name on Amazon's Hit Show
A first glance at the title Fleabag on Amazon will have you wondering if the show is about a jerk. Read the description on Prime Video and learn that it's actually "a hilarious and poignant window into the mind of a dry-witted, sexual, angry, grief-riddled woman."
Still, for the uninitiated, it may seem like viewers can expect to know each character's name as they digest every episode, but that is not the case here. For the main character, it's just Fleabag and it's that for a reason, according to the show's creator-writer-star, Phoebe Waller-Bridge.
She had a purpose when she brought this character to life, and when fans meet Fleabag through their TV screens, the meaning behind the name starts to reveal itself. If you're wondering how and why the leading lady ended up with that moniker and nothing else, wonder no more.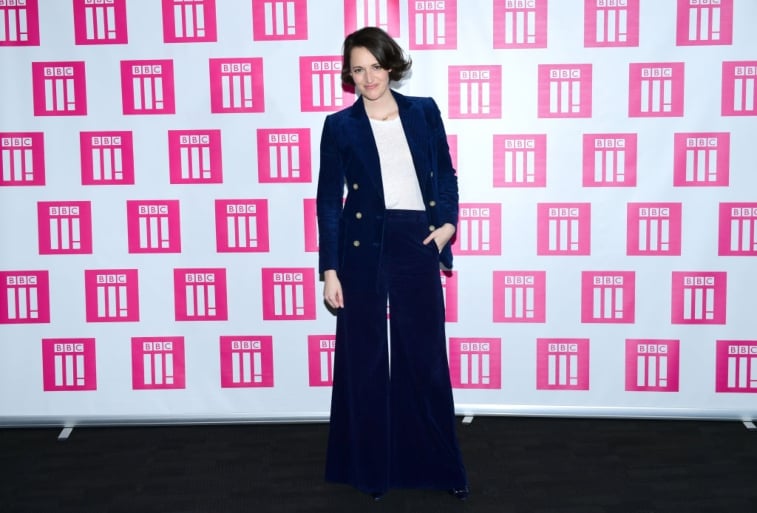 The origin of Fleabag
So, how did Waller-Bridge come up with the name "Fleabag" in the first place? In an interview with Decider, she shared that it's her family nickname. But she was very clear about the fact that the show is not based on her personal life. The name provided the perfect springboard to craft a multidimensional character:
"I also wanted something that would create an immediate subtext for the character. So, calling her 'Fleabag,' calling the show Fleabag, gives the subtext of 'Fleabaggy-ness.' Then presents herself so…nice hair, lipstick, coat…like, nailed it. She looks like she's got stuff together, and yet her name betrays the subtext of her."
Fleabag began as a one-woman stage play that took off in the UK in 2013. During Waller-Bridge's theater performances–which can be caught on a farewell tour this year–she spends little time explaining the name, only giving a basic dictionary definition of the term. The idea carried over to the TV adaptation.
Why Fleabag's real name is never revealed
In both seasons of Fleabag, a handful of characters have conventional names. There's Claire, Martin, Klare, Harry, and Jake. However, viewers notice that Fleabag is never addressed by anything other than terms like "you," "she," or "her." No one calls her Fleabag though, and that's part of the writer's clever storytelling style.
When discussing the character with Vanity Fair, Waller-Bridge spoke about how the word "fleabag" sums up the inner turmoil she struggled with as well as the ways that chaos manifested in her outer world. She also liked the idea of leaving some parts of her character unknown, especially her real name:
"I liked the idea of withholding some of that mystery. That word, 'fleabag,' that felt right, because there's a messy connotation to it."
It's also an obvious acknowledgement of that way some people interact with others, with "fleabag" being a direct, clean, yet accurate description of less desirable traits. According to the dictionary, one definition of the word is "an unpleasant or dirty person."
Waller-Bridge's Fleabag certainly has her moments where her actions could be perceived as flea-baggish, but those moments serve to help the character work through her trauma, guilt, and confidence issues with charm and humor. You can't help but like her.
Run through the list of cast members and you'll find that she's not the only one given a name that fits for this show. Fleabag is in good company with "Bus Rodent," "Dad," "The Priest," and "Arsehole Guy." No need to memorize these easily recognizable tags.
If you haven't already seen this series, watch it, and have your own "I see what you did there" revelation as you drop your expectations of ever wanting Fleabag to have a "proper" name.