How Former 'NCIS: New Orleans' Star Lucas Black Helped Shalita Grant Stay in 'NCIS' Shape
Former 'NCIS: New Orleans' star Shalita Grant had to stay in shape for the show. It's a physical job. How did Lucas Black help keep her motivated?
If you've ever watched NCIS: New Orleans and wondered how the cast members stay in crime-fighting shape, you're not alone. For as much as the characters chase after bad guys, the actors make fitness a priority. Back when stars Shalita Grant and Lucas Black (aka "PerSalle") graced the NOLA set together, they did more than act. Here's how Black made sure Grant stayed in shape for her role. #friendshipgoals
Lucas Black is an avid outdoorsman, not formally trained in acting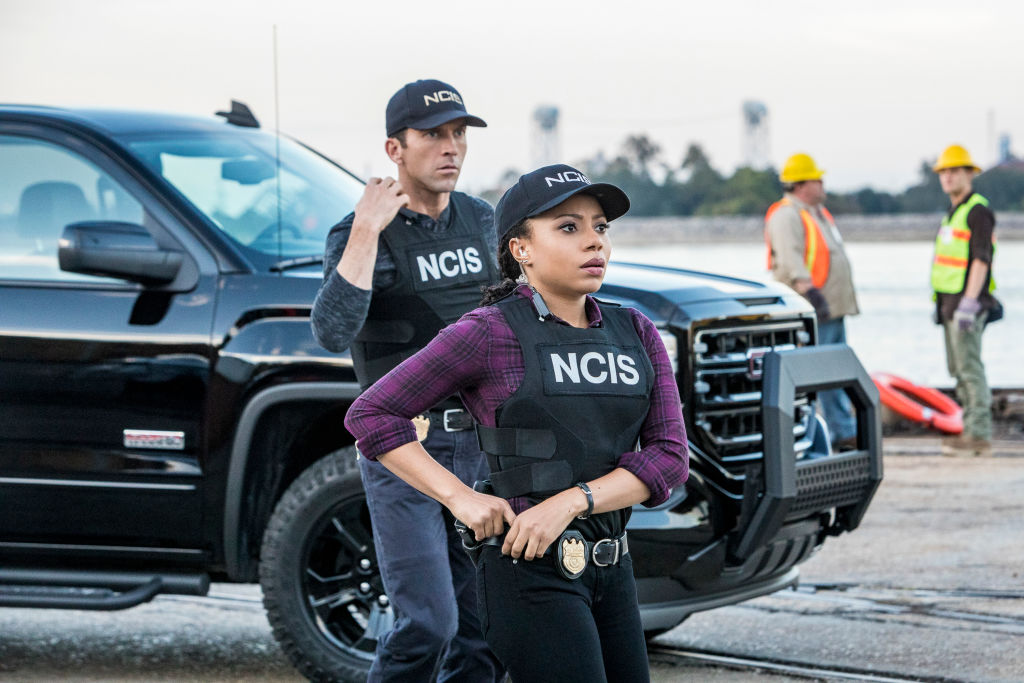 Fans really miss seeing Lucas Black and Shalita Grant on NCIS: New Orleans. The two became the unofficial couple of crime drama before each left to pursue other aspirations.
During their prime NOLA time, their characters, ATF Agent Sonja Percy and Special Agent Christopher LaSalle chased a lot of villains. Each had their own way of keeping in shape for these physically-demanding scenes.
Black, who left the show in 2019 to spend more time with his family, prides himself on being an Alabama native with all the outdoor skills necessary to survive the zombie apocalypse.
The actor with no formal acting lessons loves to fish and hunt. He's often shown on his Instagram page before, during, and after. Sometimes he'll post a photo of him and his children bass fishing, and other times he'll show the meal he makes from whatever he caught that day.
While Black previously said he didn't mind the New Orleans heat in the summertime (when they begin filming each season), he stays active in his downtime, making those physical scenes a little easier.
Shalita Grant models when she isn't acting
Shalita Grant's background in theater work prepared her in some ways for her role as Agent Percy on NCIS: New Orleans. However, filming a procedural series, she previously admitted, was a lot different than acting live on a stage.
That aside, Grant's social media presence is strong. The actress often models, posting photos with inspiring messages. She also shares videos of some workouts she utilizes to stay in shape, be it for NCIS: New Orleans, or her roles after.
"I generally work out every day," Grant told People in 2016. "If I'm at work, between takes I'll do push-ups and an ab routine. I'm there for anywhere from 10 to 16 hours a day, so sometimes I can't work out at my house. I will do sit-ups on the stairs, I work out in the interrogation room. It gets the blood going and it keeps you up."
"I do heavy weight deadlift squats, shoulder presses, push-ups, and I can pull up my own body weight," she says. "And I do an ab workout just about every night. It's 200 reps of five different exercises four times right before bed: a plank with hip twists, side bridge dips, a walking mountain climber, bicycles and leg lifts."
She admitted working out made her strong enough to do the majority of her own stuntwork.
"Last week we were in the swamp in the heat, and we have to drop and roll and shoot the gun, then run and handcuff the bad guys – I do all of that," she said. "I can do it because my body is used to physical training."
Workouts aside, food is a big part of keeping Grant, a vegan, feeling her best.
"I have a chef come in every day and prepare my meals," she said at the time. "There is no way I could do the stunt work, stay up as late as I have to, or be outside in the heat if I'm eating poorly. That means I can't eat craft services!"
She also noted her character on NCIS: New Orleans may have inspired her to go full vegan, but it's Black who makes sure she keeps makes fitness goals a priority.
How did Black keep Grant motivated on set?
Even actors have days when they don't feel like sticking to their exercise and diet regimes. Luckily, Grant had a real friend in Black on-set.
"Lucas and I encourage each other at work," she told People. "If I'm like, 'I need coffee!' He'll be like, 'No you don't, do push-ups!' And we'll do push-ups together."
Sounds like everyone needs some version of Black to motivate. The two may not ever again appear on the set of NCIS: New Orleans together, but at least now fans have this visual of LaSalle and Percy doing push-ups near the swamp.
NCIS: New Orleans returns to CBS on Sunday, February 16.