How Freddie Prinze Jr. Blew His Audition for Tobey Macguire's Spider-Man
Freddie Prinze Jr. recently revealed that he almost starred in Spider-Man movie, but he blew his audition. Here's how.
It's hard to imagine anyone other than Tobey Macguire playing Spider-Man in the 2002 version, but Freddie Prinze Jr. came this close to having the role.
The slick-haired, chiseled-jawed heartthrob surely looked the part, and he'd always played the good guy anyways. (Anyone remember She's All That or Boys and Girls?) But when his audition rolled around, Prinze bombed it and blew his chance at playing Peter Parker. Here's what happened.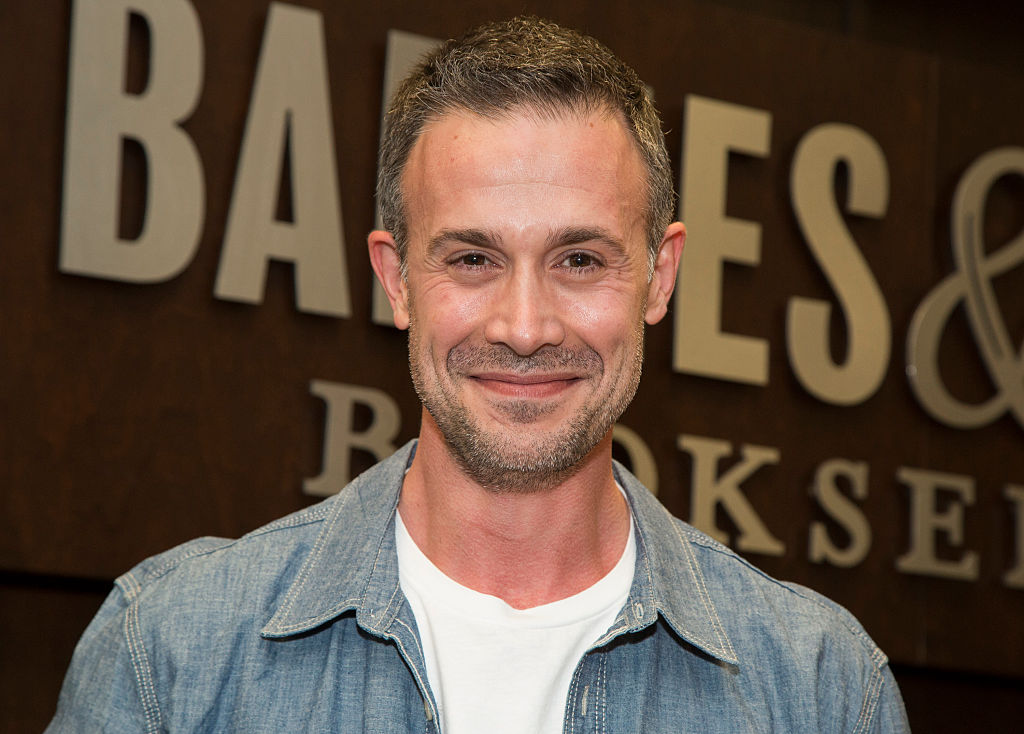 A look back at Prinze's audition for Spider-Man
The Summer Catch actor reflected on the moment in the Sept. 26 episode of his podcast, Prinze and the Wolf. When asked what role he believed he would have played the "best," Prinze quickly named the 2002 blockbuster hit.
"I had just did I Know What You Did Last Summer, and I got a meeting with [filmmaker Sam Raimi], and I was super excited, super nervous," Prinze recalled. "I went in, and we sat down. It was only like three people that he was talking to. So, I sat down and he goes, 'Tell me why you love Spider-Man.'"
Prinze said he proceeded to detail his love for the web-slinger, but as he discussed his "favorite parts of Spider-Man," he got a little carried away.
Prinze went off topic during his audition
"I go into this whole universe on what my favorite parts of Spider-Man were and I foolishly bring up the alien symbiote, which is Venom," he continued. Prinze said he then went on a rant about how great Venom was, drawing a bunch of comparisons between him and the supervillain.
"I spent all this time saying why it was great, and [Raimi] didn't spend much time confirming that it was great," Prinze continued. "He was respectful and he was polite, but I could tell that we were such different pages. And when I left, I was like, 'You just talked about Venom instead of Spider-Man for 25 minutes, you stupid a**hole. And I drove home so upset and angry. But I always thought I would've been [best at Peter Parker]."
As you know, Macguire ultimately snagged the role and stayed on for two more movies, 2004's Spider-Man 2 and 2007's Spider-Man 3. There were even talks about doing a fourth film, which would have come out in 2011. But it fell apart due to creative differences between the director and Sony Pictures.
However, Disney, Marvel Studios, and Sony have since relaunched the character, with Tom Holland starring as the lead.
What has Prinze been up to since?
Aside from his podcast, Prinze is a cook and a gamer.
He's also the parent of two children, a 10-year-old daughter named Charlotte and an 8-year-old son named Rocky, whom he shares with Sarah Michelle Gellar.
Prinze and Gellar met on the set of the 1997 thriller I Know What You Did Last Summer, and eventually started dating. The actors tied the knot in September 2002 at a lavish resort in Mexico.
Speaking of Gellar, she recently opened up about whether she'll ever do another movie with her husband, and the answer might surprise you.