How 'Friends' Alum Matt LeBlanc Helped A 'Modern Family' Star Negotiate for More Money
Fans of Friends will soon get to see the reunion of Jennifer Aniston, Courtney Cox, Lisa Kudrow, Matt LeBlanc, Matthew Perry, and David Schwimmer on their HBO Max reunion special. While some of the sitcom stars have gone on to film work, a few have stayed on the small screen.
LeBlanc's CBS series Man With A Plan was recently cancelled after four seasons, though the actor is most likely doing fine from his ongoing Friends residuals. The Episodes star learned the art of negotiating while on the show and shared some of his wisdom when a star from Modern Family asked for advice.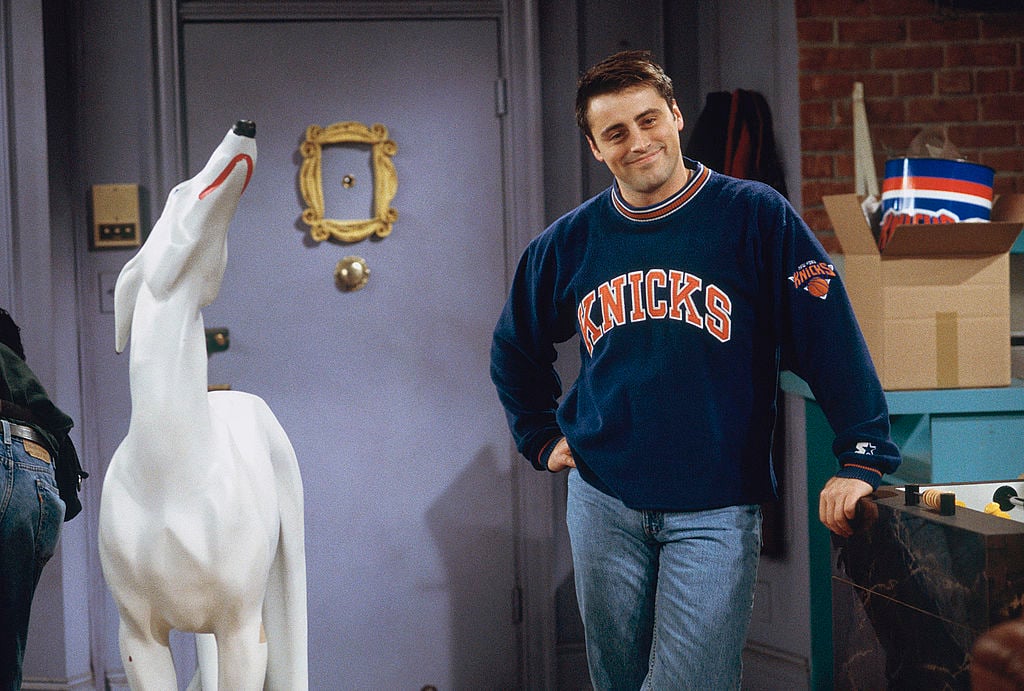 Post-'Friends'
After starring on the iconic NBC sitcom for ten seasons, LeBlanc tried roles in some other television shows. When the Friends spinoff Joey failed, he moved on to Showtime's Episodes which earned him a Golden Globe Award and several Emmy nominations. Then the actor decided he wanted to do a more family-focused show.
"I read a bunch of scripts that were out there that were (about) recently divorced dads, back on the dating scene," he told USA Today in 2017. "I thought, 'That's a situation where the kids would be pawns in a dating environment. What about a guy who's married and has kids?' The concept I had in mind was Everybody Loves Raymond meets Mad About You. It's not so much about the kids. It's an adult show, it's about parenting for parents."
Lasting for four seasons on CBS, Man With A Plan also featured Liza Snyder as his wife. After news of the show's cancellation, the actress took to Instagram to express her gratitude for her time on the comedy.
"Man With A Plan was just cancelled," she wrote. "To the cast and crew… hard to find words. My heart is broken knowing we won't be together anymore. Man did we have fun! You will always be my family. I love you and will miss seeing your lovely faces every day. Please stay healthy and safe. "
Matt LeBlanc was offered the role of Phil Dunphy
In 2009, LeBlanc had some time on his hands after Joey went off the air and got an offer for a new sitcom.
The actor remembered when the Modern Family pilot script "came across my desk with an offer to play Ty Burrell's role [Phil Dunphy]," LeBlanc told USA Today. "I remember reading it thinking, this is a really good script, (but) I'm not the guy for this. I'd be doing the project an injustice to take this. I know what I can do, I know what I can't do."
Turns out LeBlanc also seemed to enjoy the R&R. "Plus, I'm having too much fun laying on the couch," he said. The part eventually went to Burrell.
'Modern Family' star asks for advice
Once Modern Family hit the airwaves and became a hit for ABC, the cast wanted to up their wages. As one of the cast members staging a sickout and suing 20th Century Fox in a 2012 salary dispute, Jesse Tyler Ferguson, who played Mitchell Pritchett, reached out to the Friends alum for some tips on negotiating. Knowing LeBlanc had experience from when the cast of the NBC sitcom lobbied for more money, Ferguson was confident the actor could give him some valuable guidance.
"You have to walk out, or they won't take you seriously," LeBlanc recalled telling Ferguson. "If you stick together, you have power."
Apparently, the advice worked since Modern Family remained on the air with the full cast in tact for 11 successful seasons.