How 'Frozen 2' Artists Gave Anna and Elsa New Looks
If you're admiring the artistry and animation of 'Frozen 2,' two of Disney's artists explained how they designed Anna and Elsa's new costumes for the sequel.
Live-action movies can win awards for their fabulous costumes. The princesses of Frozen 2 are dressed just as elegantly but don't often get the recognition of their live-action counterparts. The visual development artists of Frozen 2, Griselda Sastrawinata-Lemay and Brittany Lee shared how they changed up Anna (Kristen Bell) and Elsa (Idina Menzel)'s look for the sequel.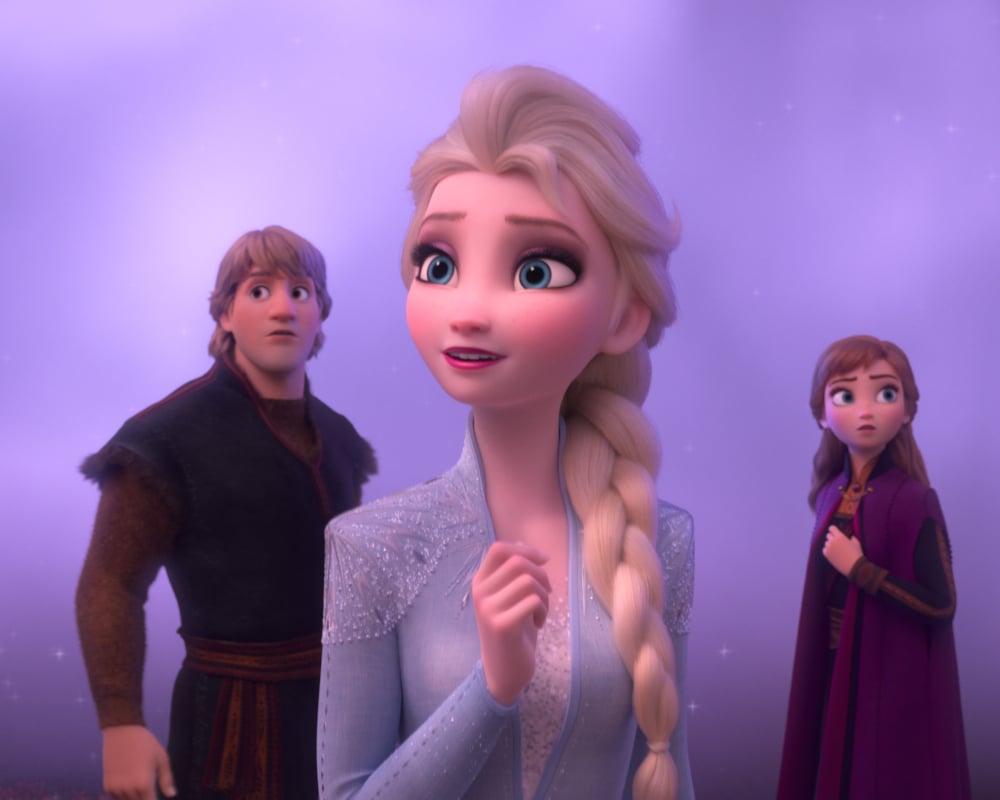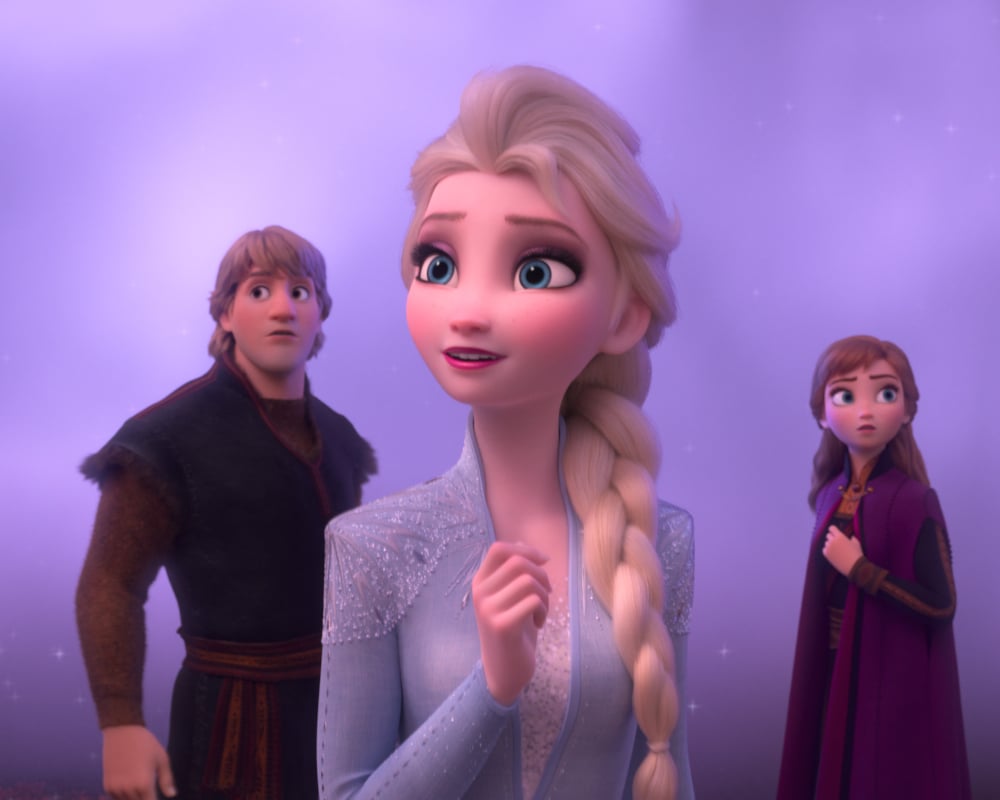 If you've seen Frozen 2 then you've already gotten to see how Anna and Elsa's looks have changed. They go "into the unknown" in a quest to the Enchanted Forest and they dressed for the journey. 
Anna and Elsa had to dress differently in 'Frozen 2'
You know how awkward it is when two people wear the same outfit for a party. To avoid that in Frozen 2, Sastrawinata-Lemay made sure Anna and Elsa each had their own colors.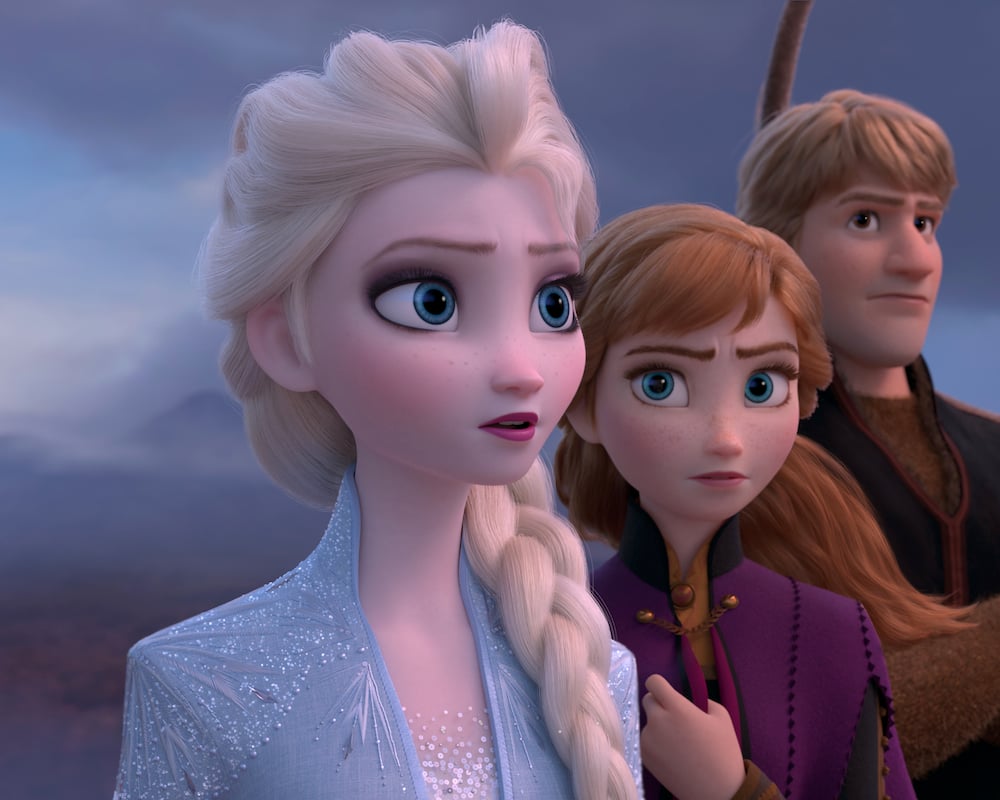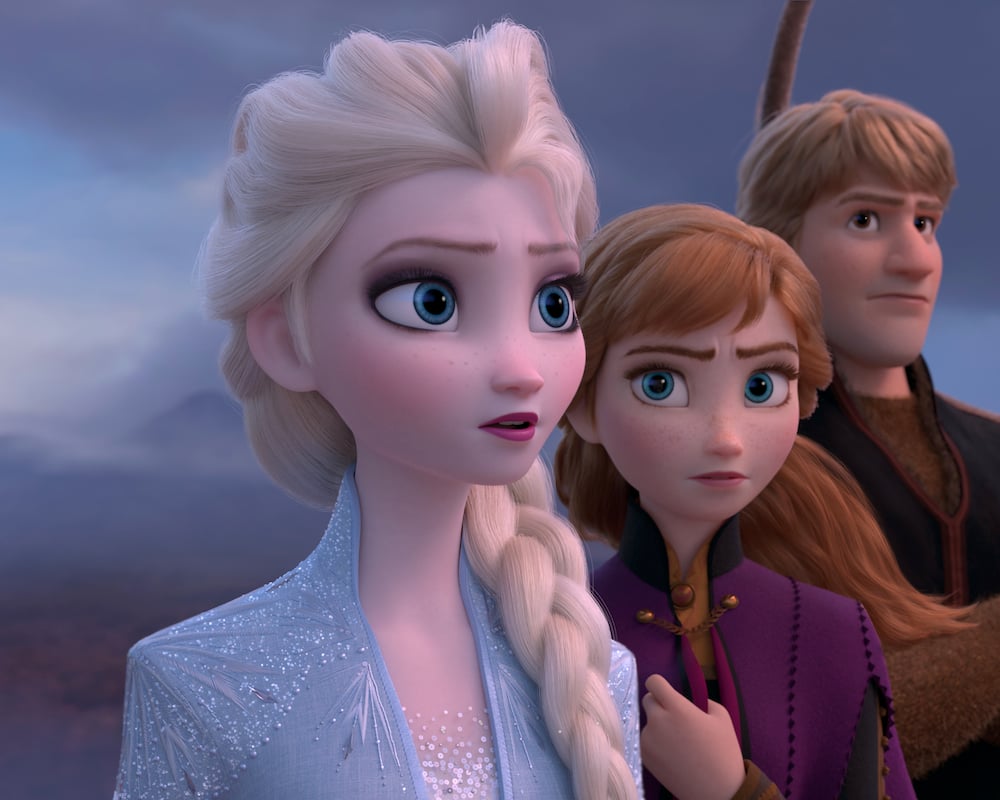 "Once we decided that Elsa will always be in light value, it is challenging to find a color that would hold the same brilliance and strength when their next to each other," she said.  
Anna's 'Frozen 2' costumes required alterations
Anna wears a purple cape over her dark outfit. Sastrawinata-Lemay said there were over 100 variations of the costume before they found the proper alterations. 
"This type of cape usually has a small opening for her arms," Sastrawinata-Lemay said. "Because we need her to be able to move a lot and have a full range of motion we opened up the opening and that caused a challenge for our team to make it look good when she's moving."
To give you a sense of just how much Anna's Frozen 2 costume changed, it began as a potential Elsa outfit.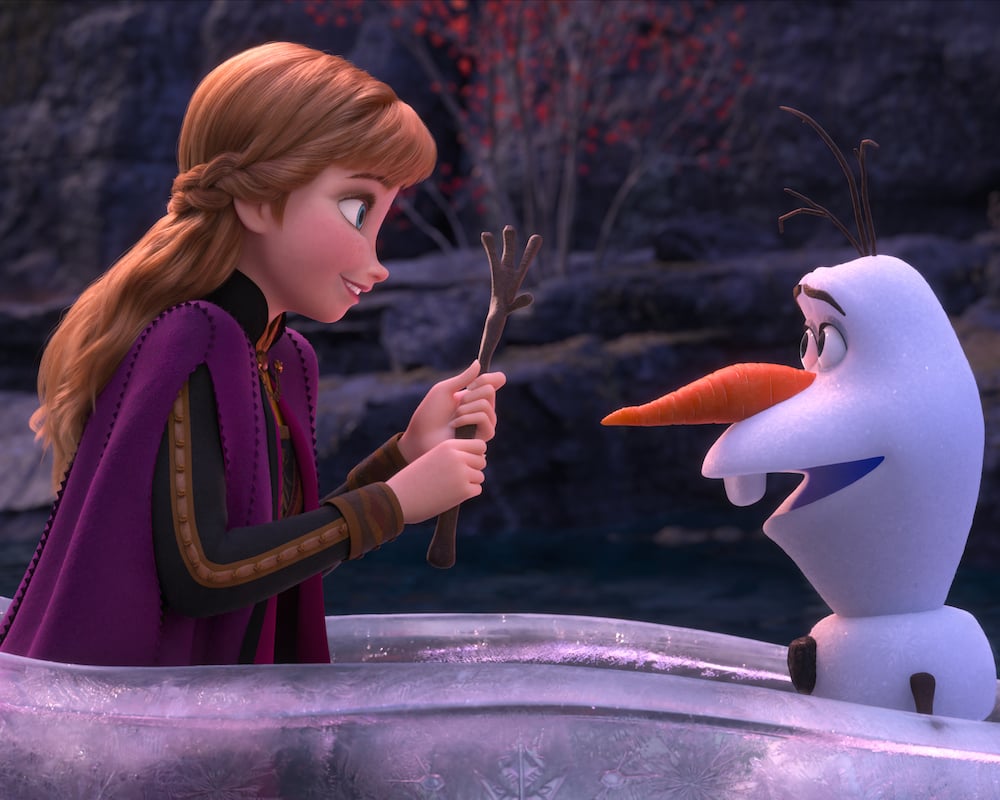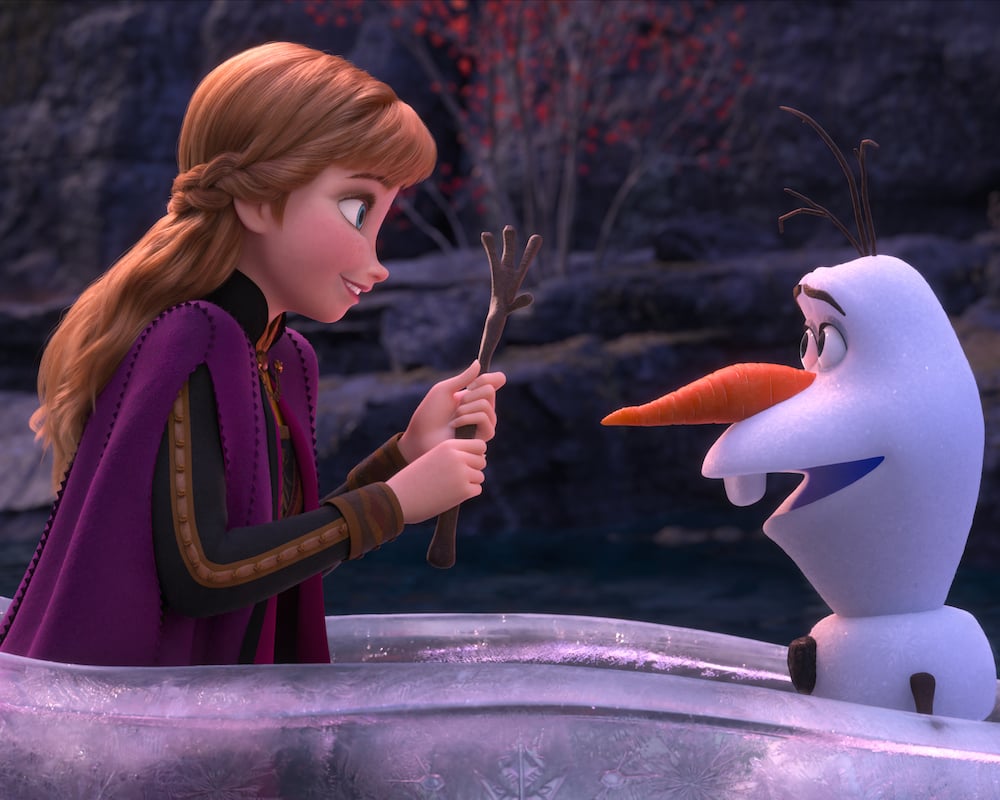 "This costume is actually made for Elsa," Sastrawinata-Lemay continued. "We knew that this is going to be an epic journey so the first thing that we did is shorten up her dress and then we also gave her pants and then we also give this cape to show the heaviness of her emotional state.  But when we did this, it didn't feel her anymore like the snow queen that we know. Elsa needs to stay light, bright and feel like ice."
Elsa's wardrobe in 'Frozen' reflected her emotional journey
If you want to know just how interwoven costumes are into the story, you need only look at the original Frozen.
"You see in the first film, Elsa's journey as she growing up. Things change a bit and as she gets older and she's being more secretive and she's more secluded, her silhouettes change and she becomes more restricted.  She gets higher collars and longer sleeves and gloves and her, her hues deepen.  She gets much darker and so that is an effort to help the audience know, to tell you the story that she's being closed off from the world. It's not until we ultimately get to see her let it go, that we bring her back to the hues that you meet her in when she's very little."

Frozen 2 visual development artist Brittany Lee, 9/5/19
All about Elsa's nightgown
Elsa sings Frozen 2's showstopper "Into the Unknown" after the mysterious voice awakens her at night. She's still dressed for sleeping in the film's most memorable musical moment. 
"We knew that we had to design this as a nightgown," Lee said. "Whatever she was wearing was a nightgown, so it's not a dress. It's a nightgown, but it's an Elsa nightgown, so it can be pretty glamorous and that's the fun with Elsa is that because we know that she can create her clothing via ice magic as she's done in the past. We're not beholden to restrict her materials to the real world materials that would be available in the Nordic region at the time."
Elsa's magic can create a nightgown that no human seamstress could.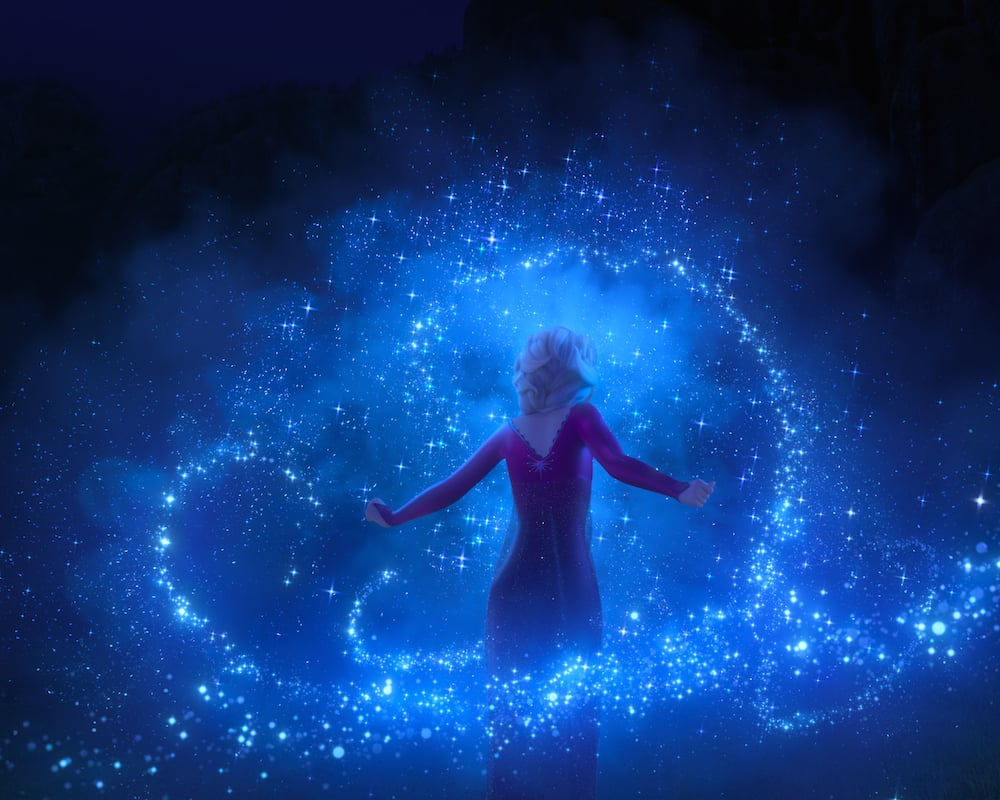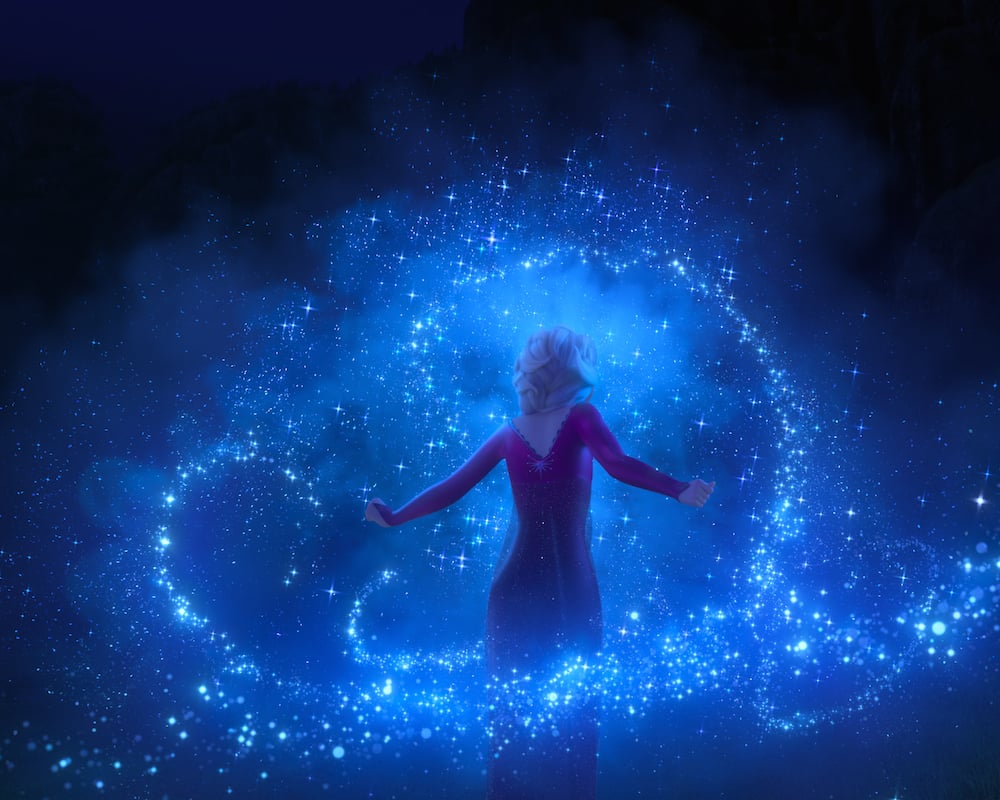 "Elsa is allowed to have more sheer fabrics that are more ethereal," Lee continued. "The etherealness of the fabrics that she wears is to help support this idea that she is this, this creature. She's this magical being, but where we are restricted with her is in color. After 'Let it Go,' in particular, she needs to sit on the cool side of the spectrum.  If we go too warm with her, you inherently feel like something's wrong. So blues and cool colors are where she fits, so we ultimately chose to go in this sort of magenta violet hue for her." 
Elsa lets her hair down in 'Frozen 2'
"Into the Unknown" also shows Elsa at her most casual. She doesn't sleep in her traditional braid, and that was a big decision for the animators.
"This is a very iconic hairstyle for Elsa, her braid," Lee said. "Ultimately for this sequence and this scene, even though it was tempting, it wasn't the right choice because again, we wanted you to feel familiar.  We wanted it to feel like you knew who these characters were.  You're having just a regular Friday night with them and this is the beginning of their journey and things may shift as you move along."
Elsa brings snow wherever she goes
It's autumn in Arendelle and the leaves are changing colors, but Elsa is still the snow queen. She brings a little snow wherever she goes and that's reflected in her main Frozen 2 dress.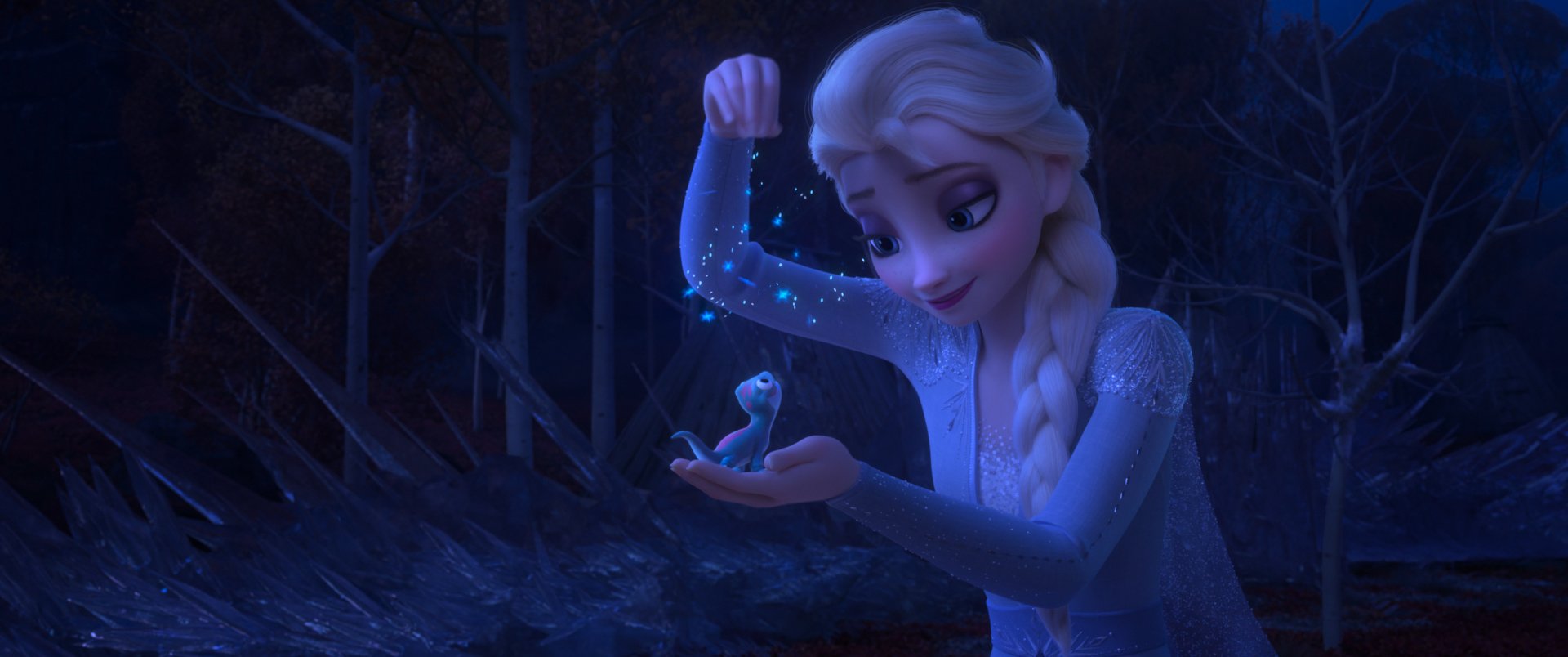 "It was really important that we infuse this costume with snowflakes because that is Elsa and we want you to know that she is her true self still," Lee said. " She's still adorned with snowflakes are everywhere, and they're important for her. We even go down to the very deepest steps of calling out exactly what material we want for every little thing."