How Graham McTavish Wished Sam Heughan a Happy Birthday
Fans absolutely love the series Outlander, and it isn't all about the storyline or the fact that it's based on a series of brilliant novels. The actors themselves have become ultra-famous and household names for their efforts in their starring roles. Sam Heughan plays Jamie Fraser and fans absolutely adore him. Read on to see how Graham McTavish, his good friend, chose to wish him well.
Sam Heughan celebrated a birthday on April 30
Heughan turned another year older on April 30 and his on-screen co-stars and friends were there to wish him a very special day. This birthday is a milestone considering Heughan turned 40. I know, it's hard to believe right?
Graham McTavish, who played Dougal MacKenzie on Outlander, couldn't miss the opportunity to wish his dear friend a wonderful birthday. They are making a show together called Clan Lands and fans are more than excited about this new venture for the two of them. The show was originally going to be a podcast, but has morphed into something much more.
McTavish shared an image of the two together in honor of Heughan's birthday. He captioned the post with: "Happy Birthday mate @samheughan May the light always shine upon your smiling face. (And, no, that's not the reflection from my baldy head!) #happybirthday @clanlands #campervan #shenanigans."
The birthday love didn't stop there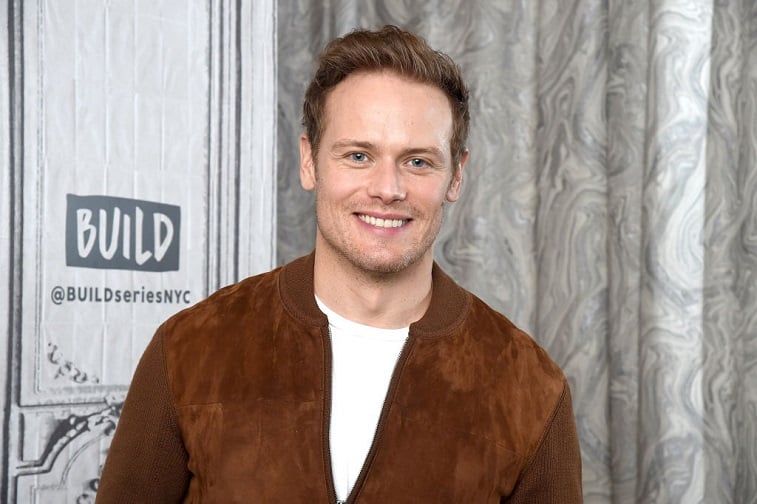 A touching moment came in a post from his on-screen daughter, Sophie Skelton, who plays Brianna on Outlander. Skelton shared a sweet behind-the-scenes photo of Heughan on the beach waving around fans. He clearly knows how to have fun and keep things lively on set.
Skelton captioned the post: "Happy birthday @samheughan !!!!!!! You absolute jokester, and utter crazy legend. 🎉 You deserve the most incredible day – So sorry we're not all there to celebrate with you as planned, but sending all the birthday love and wishes across the pond. 🌍 And, well, here's to the big 3 0!!!! Wait 🤔 No, add a few?? 🧐🤫🤭🤪. Joking, joking. You don't look a day over 50! Have the best day, HEUGHANNNNN 🎉🥳."
Heughan's on-screen wife shared a sweet message as well
Caitriona Balfe, who plays Claire Fraser and Heughan's on-screen wife, also posted a sweet birthday message to her good friend. It's a slow version of Heughan making funny faces and it's truly hilarious to watch. Almost 500,000 people liked the post, so it seems Heughan's facial expressions are a marvel to behold.
"Happy Birthday @samheughan May you continue to be the wonderfully ridiculous person you are and that you continue to shine bright!!! #Big4Oohhh 😘😘😘😘😘😘," Balfe captioned the post.
Fans truly love Sam Heughan as Jamie Fraser. Jamie has been through a lot over the years, but he's managed to keep his head afloat and he always seems to do right by his family every step along the way. Season 5 has brought a lot of trials for Jamie, but so far he seems to be navigating the North Carolina wilderness and politics as best he can.
Check back for news surrounding Sam Heughan and his co-stars, as well as all things having to do with Outlander season 5.