If 'Growing Pains' Writers Knew Tracey Gold's Secret They Would Have Handled It Differently
During the 1980s, Growing Pains was one of the highest-rated sitcoms on TV. And it made Tracey Gold one of the biggest teen stars in Hollywood. Gold began her seven-season run on Growing Pains in 1985 at the age of 16.
In front of the cameras, Gold was a high school brainiac who was dating the captain of the football team and getting nominated for homecoming queen. But behind the scenes, Gold was struggling with a huge secret. In fact, the Growing Pains writers nearly killed her.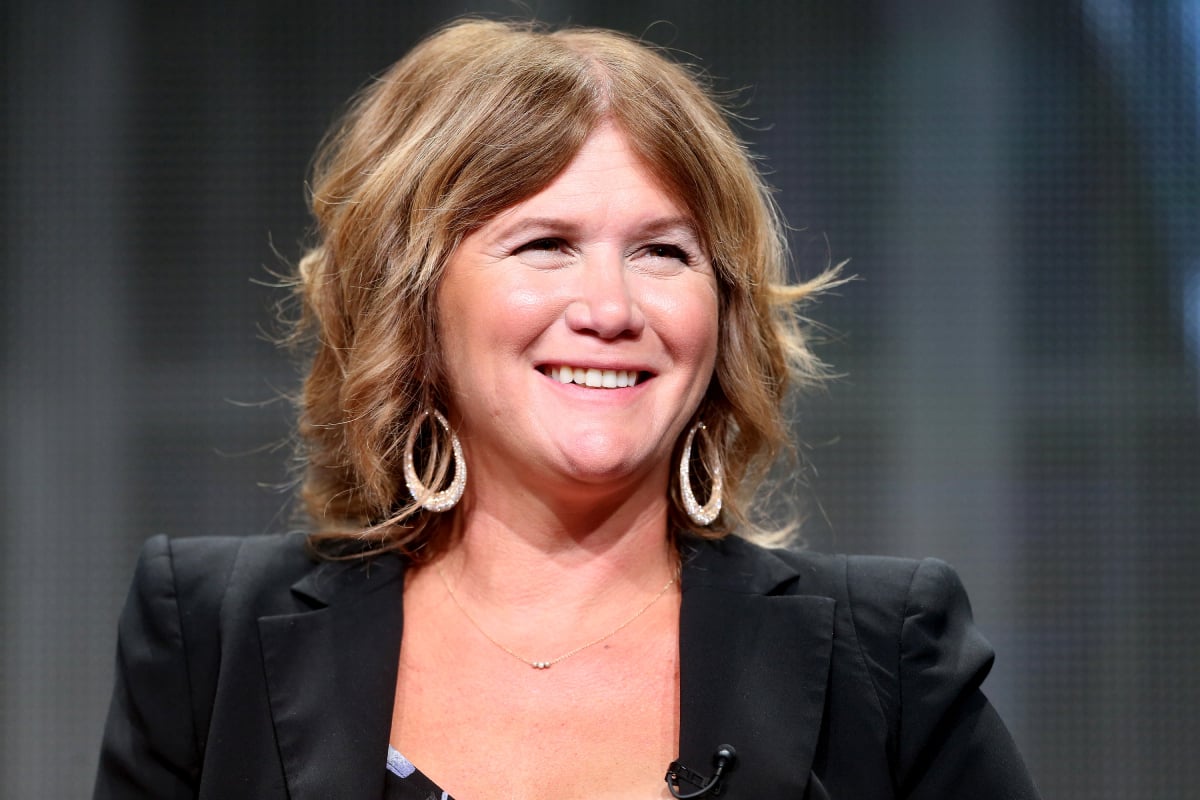 Tracey Gold was not the original Carol Seaver
Gold began her career in the entertainment industry at the age of four when she appeared in a Pepsi print ad. Later, she appeared in the movie Shoot the Moon, as well as two short-lived TV series, Shirley and Goodnight Beantown.
As a pre-teen, she landed the role of the youngest daughter in the Gimme A Break! pilot starring Nell Carter. But when the series went to air, the network replaced her with actress Lara Jill Miller. In 1985, the situation went the other way for Gold.
After ABC showed the pilot for Growing Pains to test audiences, they decided not to keep Elizabeth Ward, the actress they had originally cast as Carol. This is when Gold auditioned for the role, and she ended up being Ward's replacement.
Growing Pains ended up running until 1992, and Gold describes the experience as "lightning in a bottle."
"It's such an amazing thing that I got to do," Gold told Oprah Winfrey on Where Are They Now? in 2016. "It was a great experience, I loved everybody. We don't talk everyday, but when we get together, it's like we never got out of sync."
What was 'Growing Pains' about?
Growing Pains was an ABC family sitcom that ran from 1985 to 1992. It starred Alan Thicke and Joanna Kerns as Jason and Maggie Seaver. They were the parents of three at the beginning of the series – Mike (Kirk Cameron), Carol (Gold), and Ben (Jeremy Miller).
In season 5 they welcomed a fourth child, Chrissy (Ashley Johnson). And, in the final season, they took in homeless teen Luke Brower, (Leonardo DiCaprio).
Jason, the family patriarch, is a psychiatrist who moves his practice to a home office so his wife can return to the workforce as a journalist. The family lived in Long Island, New York, and they faced many of the usual problems that popped up in 1980s sitcoms. There was never anything that couldn't be solved in 22 minutes.
The now-classic sitcom was a hit with audiences, and it made Gold and Cameron huge stars. Cameron played the loveable Mike and became one of the biggest teen heartthrobs of the 80s.
Meanwhile, Gold's character was a popular, smart young woman who dated the quarterback of the football team. And she even once went out with a new guy at school who was played by a young Brad Pitt.
However, throughout the show's run, Growing Pains writers had the habit of making Gold and her character the butt of "fat jokes" pretty often. And this nearly killed her.
Tracey Gold battled with anorexia for years
Back in the 1980s, anorexia was not a condition that many people knew about. That started to change with the death of Karen Carpenter in 1983. But the public awareness and knowledge about the eating disorder took time.
Gold says she remembers thinking about dieting as young as seven years old. After seeing the TV movie The Best Little Girl in the World — about an anorexic teenager — she started restricting what she ate.
In her autobiography, Gold revealed that she was diagnosed with the early stages of anorexia when she was 11. However, counseling helped her return to a normal weight in her teens. But, all of that changed during Growing Pains.
When she was 19, Gold gained a few pounds over the summer during the show's hiatus. When she returned to set for season four, the writers started making her the butt of her brothers' fat jokes almost weekly.
The 'Growing Pains' star admits she almost starved herself to death
In October 1988, the 5'3″ Gold started a medically-supervised 500 calorie-per-day diet and went from 133 pounds to 110 pounds. But the fat jokes didn't stop. Between 1989 and 1991, Gold says she became obsessed with food and her weight. She starved herself to her lowest weight, which is estimated to be 80 pounds.
Her skeletal appearance led to her suspension from Growing Pains because the producers wanted her to get help. She did eventually return for the series finale, but she was not recovered by that time.
If fans watch the final episode closely, they will notice that Gold doesn't take a bite of the pizza her family is sharing. Instead, she pretended to eat. Looking back on the scene years later — now that she is a happy and healthy mom of four — Gold says it's difficult to watch because her acting was so bad.
"[It] lends itself to be very difficult, again, because I couldn't eat pizza," Gold says. "So… I very badly fake-eat it. I mean, where did my acting skills go in that last scene? Horrible! I forgot how to hold a piece of pizza. It was ridiculous."
All seven seasons of Growing Pains are available on Amazon Prime Video.