How Gwen Stefani Helped Blake Shelton With His Look During Isolation
Celebrities had to adjust during isolation and that includes Gwen Stefani and Blake Shelton. The country singer talked about going through many changes while staying at home with Stefani. This is how she helped him with his look and more about The Voice coaches.
Blake Shelton and Gwen Stefani are isolating together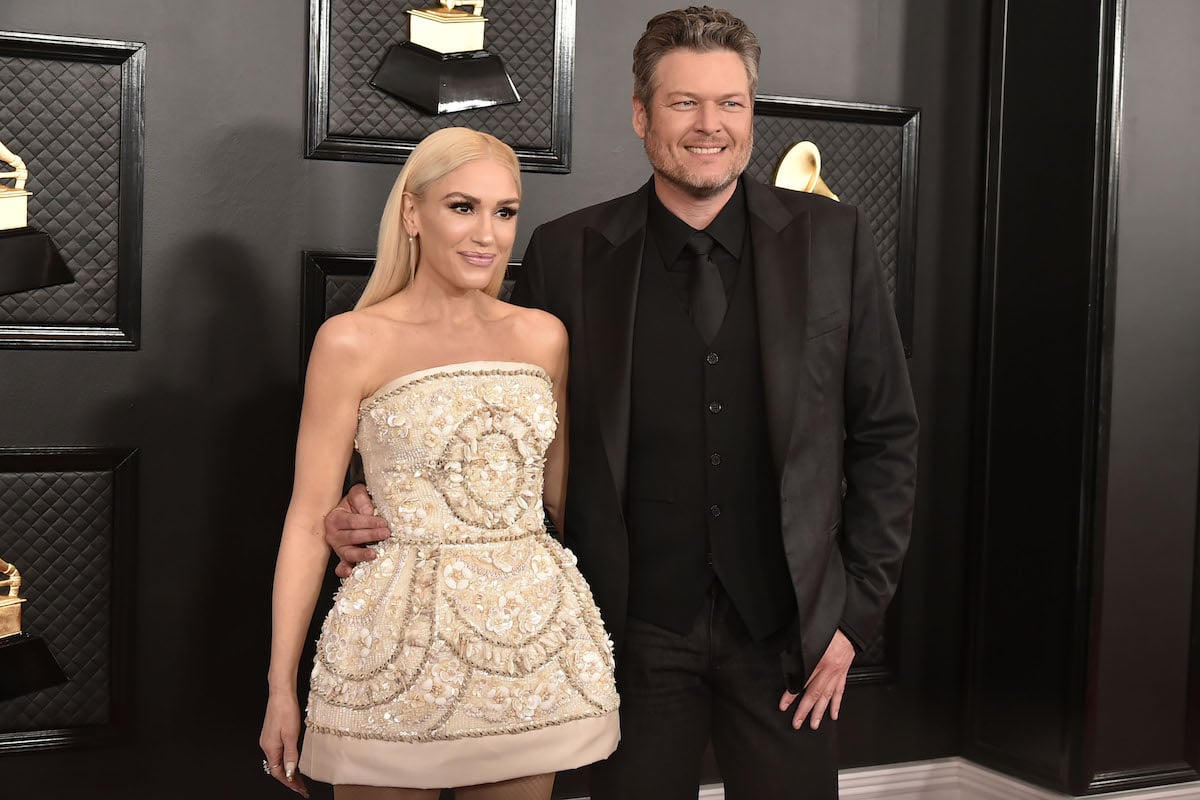 The couple spent time with their family on Shelton's ranch in isolation. They also appeared on The Tonight Show with Jimmy Fallon to talk about their time together.
"We are quarantined with a bunch of Stefanis. I'm talking 'bout a pile of them. It's me and a bunch of Stefanis," Shelton told the host as Stefani was cutting his hair. "My mom and stepdad live I don't know about 10 miles from here. I haven't seen them since the middle of March except for waving at them through the truck window and that's about it. We haven't left."
Stefani was styling his hair into a mullet. She also cut a "J" and "F" for Jimmy Fallon onto the side of his head. "I'm literally putting your initials in my head right now, Jimmy. I'm not kidding," he said. "She just said they're not showing up very well because of the grey."
The couple has managed to keep busy by releasing a new song called "Happy Anywhere." That meant Shelton was making more appearances and he noticed something about himself that he wanted to change.
He said she dyed his hair too
Shelton appeared on The Ellen DeGeneres Show to talk about his new music video with Stefani. He revealed his television appearances made him realize he wanted to dye his hair.
"I think I saw a picture back and I turned my head to the side at some point and it was just no more salt and pepper," the country singer explained. He said it was just "salt."
Shelton joked that he looked like a gameshow host. So they ordered hair dye but his hair was coming out blue. Stefani decided to do it correctly.
"I actually really liked it," he said. "I would have really liked it better had I not gained 117 pounds during quarantine. I thought it made me look younger, but I was still just as fat. Now I'm actually trying to lose weight."
He added, "I'm not opposed to having her color my hair again. I don't care. If it makes her happy, I'm cool with it."
Shelton said spending that much time in Oklahoma was different for him and Stefani. He said she got see the seasons change from winter to spring to summer for the first time.
Now they're back in Los Angeles getting ready for the new season of The Voice to start. The new season starts on Oct. 19 on NBC.