How Gwen Stefani Is Handling Co-Parenting With Gavin Rossdale 1300 Miles Apart
Gwen Stefani and Blake Shelton are tucked away with her boys in Oklahoma at the moment, so how is she handling co-parenting with Gavin Rossdale from so far away?
Like many divorced parents around the world, Gwen Stefani and Gavin Rossdale are faced with the challenge of co-parenting amid the coronavirus pandemic. With schools closed across the US, Stefani and Rossdale are now homeschooling their three children: Kingston, Zuma, and Apollo. Despite living 1,300 miles apart, they are making the best of the situation — though they have experienced a few hurdles along the way.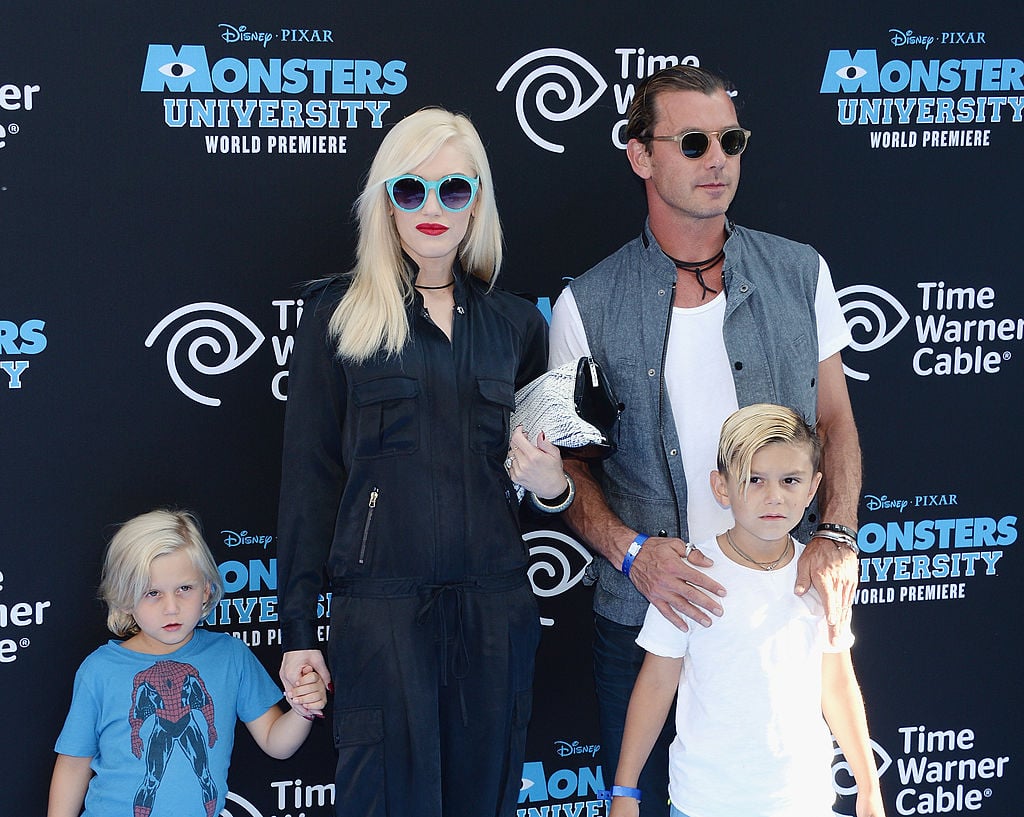 Gavin Rossdale opens up about co-parenting
Rossdale recently opened up about co-parenting with Gwen Stefani while dealing with the coronavirus pandemic. According to Us Magazine, Rossdale revealed that things are going "OK" at the moment but admitted that the pandemic has created a "big dilemma" for divorced parents.
"I think it's OK for now, but it's a real, big dilemma for parents and kids with split custody," he explained.
The Bush frontman, who spoke about co-parenting on the radio show, Trunk Nation, went on to say that he is constantly paying attention to his interactions with other people. Rossdale is going to great lengths to ensure his children do not catch the virus, but that gets a little tricky when they leave his home.
Rossdale also noted that the pandemic has thrown off his custody schedule. Instead of seeing his children every week, he now goes 10 or 11 days between visits.
"I miss them, and they should be back," he added.
Wendy Williams slams Gavin Rossdale
Rossdale may have had good intentions in the interview, but Wendy Williams took offense to his comments about the challenges of co-parenting.
According to The Sun, Williams slammed Rossdale for seemingly complaining about his plight, saying that he needs to "pipe down" and follow whatever Gwen Stefani says is best for their children.
"Gavin, you need to pipe down and go along," Williams stated.
The daytime talk show host went on to say that "moms are the #1 parent" before admitting that fathers play an important role as well.
She also said that if Rossdale is so concerned about his children when they are with Stefani, then he should "drop them off at the top of the ranch." Williams, of course, was referring to Blake Shelton's ranch in Oklahoma, where the boys spend a lot of time.
Gwen Stefani and Shelton started dating months after she divorced Rossdale. The two have been going strong ever since, and the country crooner has developed a close bond with all three of her boys.
How is Gwen Stefani handling co-parenting with Rossdale?
As far as Stefani is concerned, sources say that she cannot wait for the current crisis to be over. An inside source says that Stefani has been feeling the stress and wants to get back to normal so that her boys will have more structure in their lives.
"Gwen is having a bit of a stressful time getting the boys' consistency when they are with their dad," an insider dished. "The boys are used to having very structured days, but the coronavirus has made that impossible."
Although Stefani and Rossdale are facing challenges, they are making the best of the situation. The insider also says that they are all "looking forward to the time when this is over," which is something most fans can get behind.
Luckily, Gwen Stefani has Blake Shelton around to lend a helping hand around the house. In an interview last fall, Stefani revealed that Shelton has become "a good dad" to her boys and is a massive help raising them.
"He's been helping me out a lot," Stefani shared. "I literally get to the point where I'm like, 'You've got to get home. Come help!' It's hard. I have three boys."
Stefani has not commented on Rossdale's recent interview.
Inside Gwen Stefani and Gavin Rossdale's football game run-in
Rossdale's comments come a few months after his run-in with Stefani and Shelton at Kingston's football game in Los Angeles. Stefani and Shelton showed up at the game with her other two boys but did not interact with Rossdale, who sat in an entirely different section.
Sources told In Touch Weekly that the meeting was unplanned and that Stefani and Rossdale are not "going to be hanging out on double dates." Rossdale's current girlfriend, Natalie Golba, was not present for the game.
While Rossdale kept to himself during the match, Stefani and Shelton appeared happy cheering Kingston on.
Gavin Rossdale and Gwen Stefani tied the knot in 2002. They split in the summer of 2015 after spending 14 years together. Although their marriage ended, Rossdale said last year that there is no bad blood between them.