How Hailey Bieber Really Feels About Justin Bieber Talking About Selena Gomez in Interviews
Justin Bieber and Selena Gomez had a very public, tumultuous relationship. Though Justin is married to Hailey Bieber now, he is constantly asked about Gomez.
Hailey and Justin Bieber have moved on from Justin's past. But it seems that the past hasn't moved on from him. Because Justin had such a public relationship with his ex-girlfriend Selena Gomez, that's all anyone wants to know about. In interviews, the singer is constantly asked about his time with Gomez and fans compare the relationships. Constantly being reminded of your husband's ex would be annoying for anyone. So, how does Hailey feel about all of Justin's Gomez talk?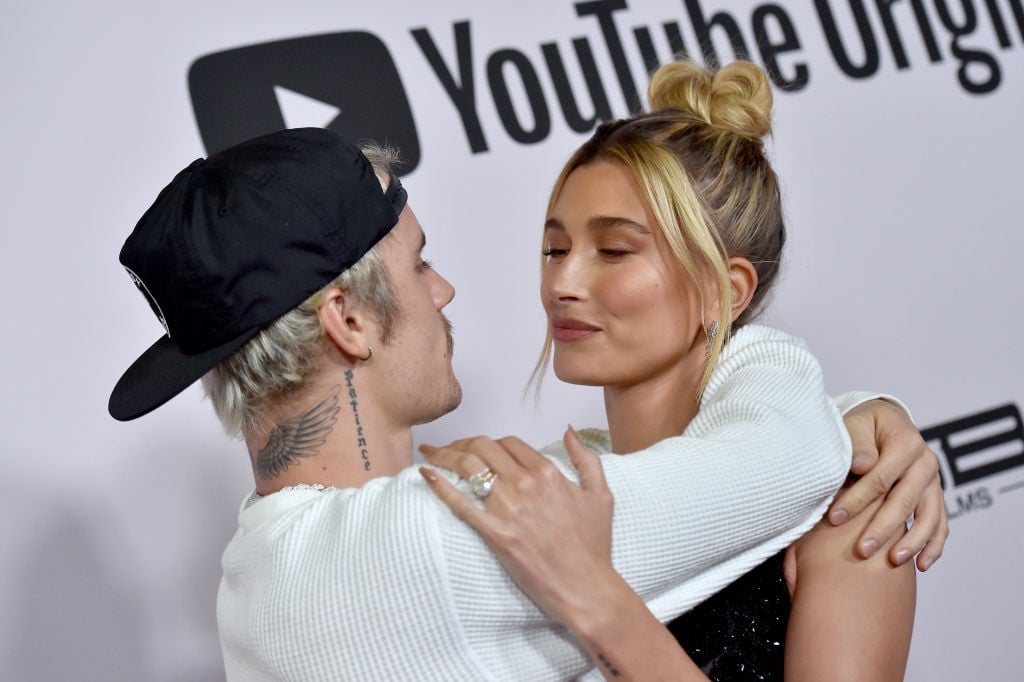 Justin Bieber and Selena Gomez
Justin and Gomez first began hanging out in 2010 but didn't confirm that anything was romantic until 2011. In February of that year, they made their debut as a couple at Vanity Fair's Oscar's party. The pair later broke up in 2014 and Justin hinted that cheating might have been the cause.
"We were working out how to be in a relationship, how to be ourselves, who we were, in the middle of having people judge our relationship through the media," he said of the breakup to i-D. "I think that really messed my head up too. Because then, it's like trust and all this other stuff that starts messing with your mind. You're on the road. And there are beautiful women on the road. And you're just getting yourself into trouble…"
After their initial breakup, Justin began dating Hailey Bieber (then Baldwin). But he wasn't done with Gomez yet. The two would continue to be off and on until 2018.
Justin Bieber and Hailey Bieber's relationship
Though the Biebers dated briefly when Hailey was 19, things didn't get serious until much later.
"There was a time when our lives seemed to be going in very different directions," Hailey recently told Elle. "I actually think—now that I look back at it being married—that it was a good thing for the two of us, very healthy."
When the two came back together, it was obvious that Justin had changed.
"He had grown up so much," she said. "I was actually shocked. I think I had grown up a lot, too. He was somebody I'd always cared about so deeply and loved very deeply. Obviously, it took work and getting past things between the two of us, but it was all very worth it."
How does Hailey feel about Justin talking about Selena Gomez?
When Gomez released one of her newest singles, "Lose You to Love Me," fans instantly believed that the heartbreaking lyrics were about Justin, which caused their former relationship to become headline news once again. Some people might be annoyed that their husband always has to talk about his ex in interviews, but Hailey is actually proud of her husband.
"Hailey really loves the person he is and is very proud that he can talk about his mistakes with his exes like Selena because she is getting the best version of him ever," a source told HollywoodLife. "Hailey and Justin aren't going to focus on Selena specifically and that is why he never really named her but they both hope that she can forgive him after this latest reveal and finally be able to move on."