How Harry Styles, Colin Kaepernick, John Legend, John Cusack and Other Celebs Are Supporting George Floyd Protests
On May 29, cities around the country gathered in support of the late George Floyd, but as peaceful protests continue, many city police forces responding with violence. So, celebrities like Harry Styles, Colin Kaepernick, John Legend, John Cusack and more have leant their support.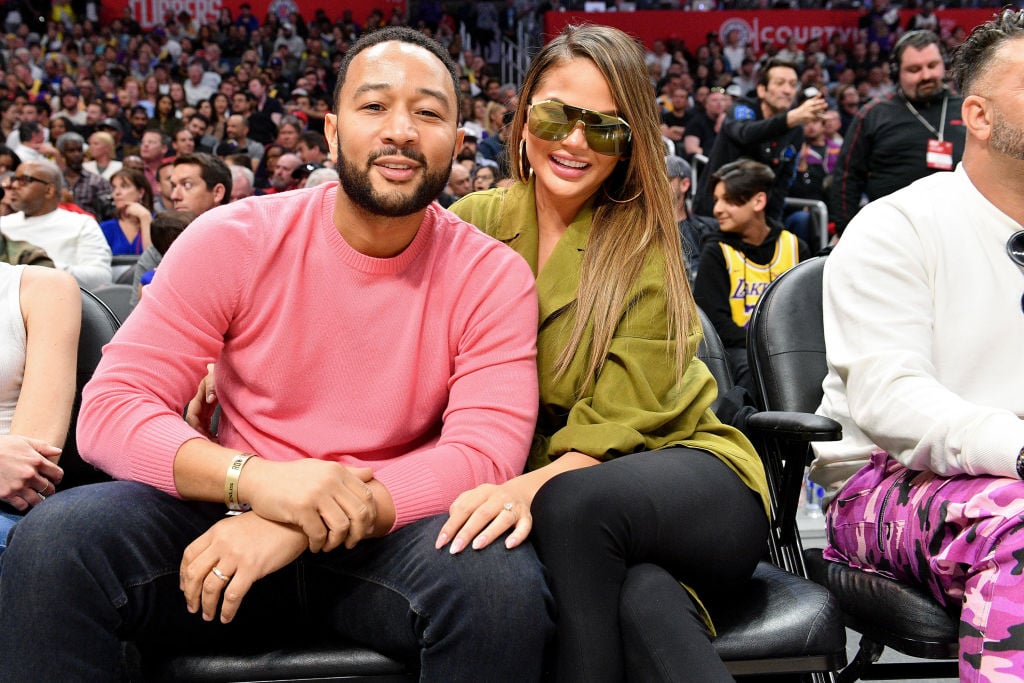 Police officers in Minnesota arrested George Floyd on May 25 and video shows officer Derek Chauvin holding his knee on Floyd's neck for over eight minutes, according to ABC News. Floyd died and Minnesota police took Chauvin into custody on May 30 according to the Star Tribune.
Here are some of the actions they are taking. Warning, many of these tweets include intense language and descriptions of violence, and even video depicting riots in the streets.
Harry Styles spoke out for Black Lives Matter and donated to bail funds
Styles tweeted a message of support for Black Lives Matter on May 30. The former One Direction singer and now solo artists acknowledged his own privilege.
Furthermore, Styles added that he is donating to bail funds too and asked his fans to support the protests. In Minnesota, New York, Los Angeles and other cities, police have arrested protestors. So, organizations like the Minnesota Freedom Fund, Liberty Fund in New York, the Chicago Community Bond Fund, the Action Network in Atlanta, Georgia and more have set up fundraisers to pay bail for protestors against police violence.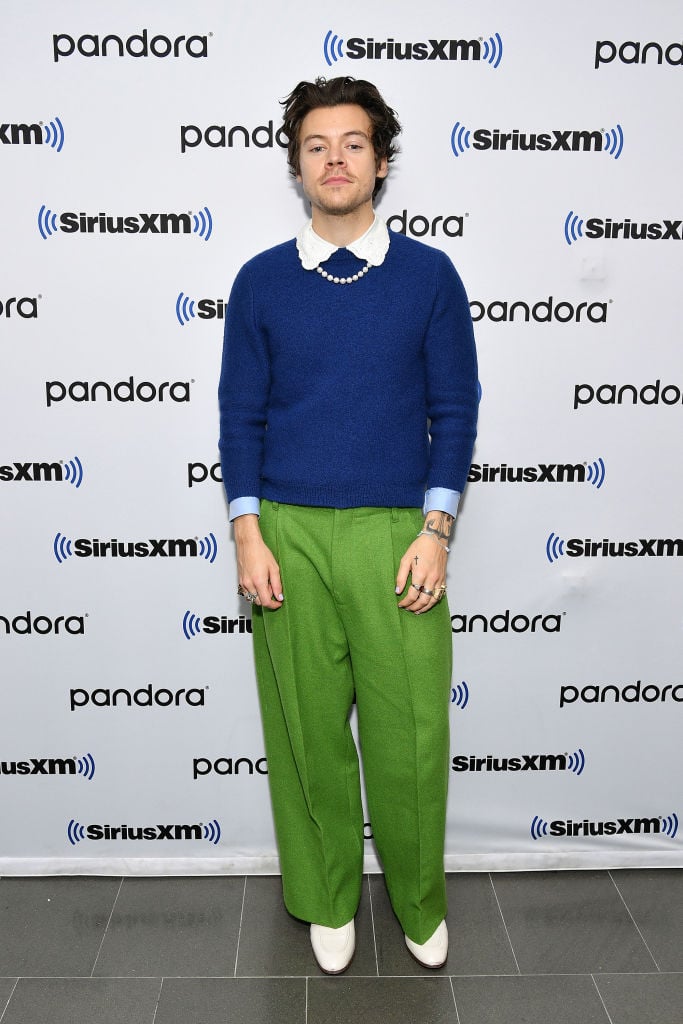 "I'm donating to help post bail for arrested organizers," Styles wrote. "Look inwards, educate yourself and others. LISTEN, READ, SHARE, DONATE and VOTE. ENOUGH IS ENOUGH.
BLACK LIVES MATTER."
Chrissy Teigen and John Legend are bailing out protestors like Harry Styles
One day before Styles, Teigen first committed $100,000 to bail funds. Then she was inspired to double it.
Then, Teigen's husband John Legend confirmed they chose Movement 4 Black Lives, National Lawyers Guild and The Bail Project to receive their funds.
Colin Kaepernick will pay legal feeds to defend George Floyd protestors
The NFL banned Kaepernick for kneeling during the National Anthem at games to protest police violence. He is still standing up for people protesting the police. He announced a legal defense fund to pay for lawyers to represent arrested protestors. While Styles, Teigen, Legend and more donors help bail out the protestors, Kaepernick will see to it they are represented for the duration of their legal ordeal.
"In fighting for liberation there's always retaliation," Kaepernick wrote. We must protect our Freedom Fighters. We started a legal defense initiative to give legal representation to Freedom Fighters in Minneapolis paid for by @yourrightscamp
For representation or to donate."
John Cusack got attacked
Actor John Cusack rode his bike through the Chicago, Illinois protests while he documented looting with video. One of his videos showed Chicago police attacking him with batons for filming the scenes.
The next morning Cusack shared more about his interactions with police. "Many of police I talked to last night – understood rage of the protestors & did their best to deescalate during day & into night," Cusack wrote. "But After perimeter was set around trump tower & bridges raised -it got so fearful and violent – the dynamic changed rapidly into chaos –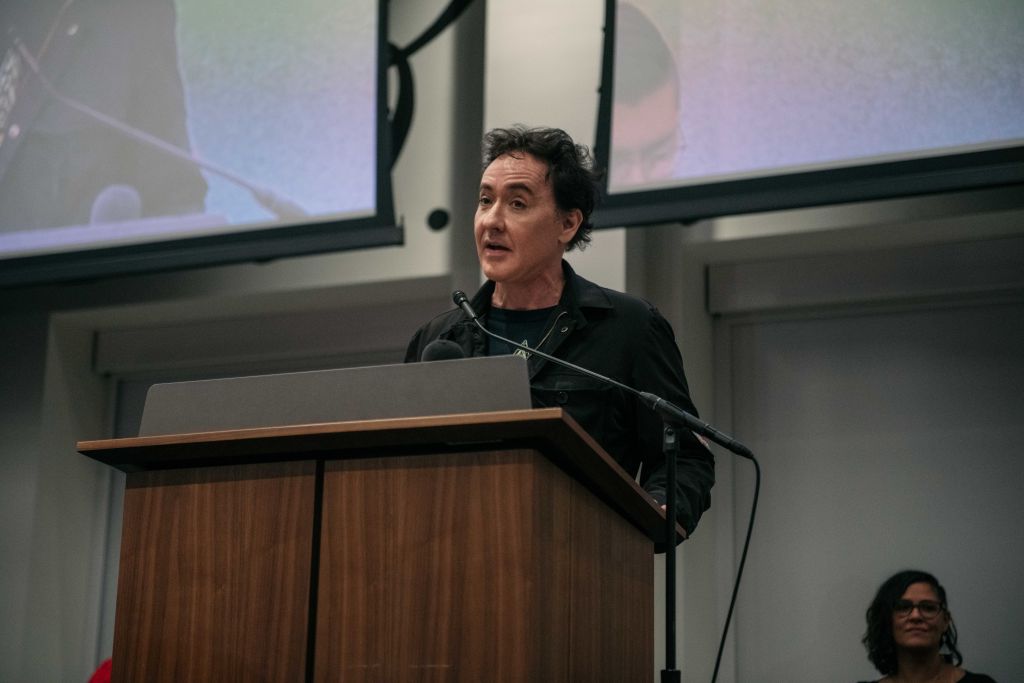 Steve Carell, Seth Rogen, the makers of 'Uncut Gems' and more match donations
Author Isaac Fitzgerald donated $50 to the Minnesota Freedom Fund. His message asked others to match him.
The chain worked its way through Uncut Gems directors Josh and Benny Safdie, Seth Rogen, Ben Schwartz and Steve Carell who all matched and amplified the thread.