How Harry Styles Flips Gender Norms in the 'Treat People With Kindness' Music Video
One Direction member-turned-solo artist Harry Styles decided to start the new year with a gift: a music video. The British star dropped the short film for "Treat People With Kindness," a song from his album Fine Line, which was released in December 2019.
In the music video, Styles continues to subvert gender norms, as he has in the past. The star showcases how he rejects traditional ways of putting "masculinity" on display and that he is perfectly comfortable in his own skin.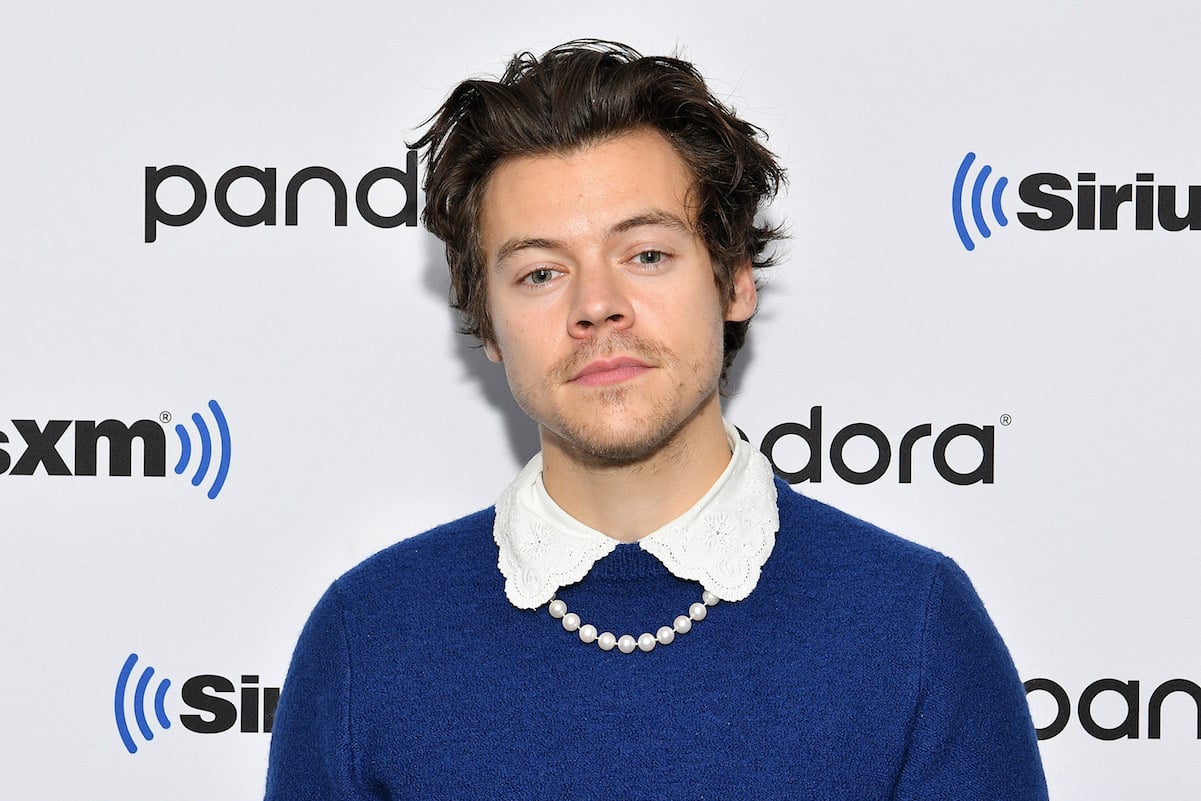 How Harry Styles has rejected gender norms in the past
Styles has notably rejected gender norms before. The "Watermelon Sugar" singer has embraced floral suits on the red carpet; debuted colorful painted nails; and worn dresses, skirts, and pearl necklaces, thus abolishing a more restricted dress code for men and inspiring others to do the same.
On his appreciation and decision to wear "women's clothing," Styles told Variety: "To not wear [something] because it's females' clothing, you shut out a whole world of great clothes. And I think what's exciting about right now is you can wear what you like. It doesn't have to be X or Y. Those lines are becoming more and more blurred."
Styles is certainly not the first public figure to dress the way he does. And while Styles has faced scrutiny for his attire, he still has continued to be unapologetically himself.
How Styles rejects gender norms in 'Treat People With Kindness'
The "Treat People With Kindness" music video starts with Fleabag's Phoebe Waller-Bridge sitting behind a desk in a killer white pantsuit sending off a man as she departs the office. No meek employee in sight — the woman's the boss here.
Styles then takes center stage in an identical glittery white suit, singing and dancing to the entire room filled with people of all genders. While dancing on stage at the end of the video, Styles allows Waller-Bridge to twirl and dip him — both dance moves commonly initiated by men.
By switching what would be expected — Styles dipping and twirling Waller-Bridge — Styles proves he still doesn't let his gender restrict him from doing whatever he wants to do. Twirl on stage? Check. Dipped as well? Check. Styles can really do it all.
What's next for Harry Styles?
The barrier-breaking singer had to postpone his North American Fine Line tour named Love On Tour. He told Vogue that he'll return on the road when it's "safe for everyone," since the coronavirus (COVID-19) pandemic has largely shut down in-person concert performances.
"Being up against people is part of the whole thing," Styles said to Vogue about the concert experience. "You can't really re-create it in any way." (Styles' former bandmates Louis Tomlinson and Niall Horan successfully hosted virtual concerts this past fall.)
Styles is currently in production for Olivia Wilde-directed film Don't Worry Darling alongside Florence Pugh, Gemma Chan, and Chris Pine in Los Angeles. This marks his second major feature film after Christopher Nolan's 2017 war movie Dunkirk.
While Styles' next music project is yet to be known, what remains clear is that his gender-bending style will surely continue to be seen.
RELATED: Harry Styles and His Sister Tell Cute Childhood Dress Up Stories