How Howard Stern Once 'Hurt and Humiliated' Dolly Parton for the Outrage of It
Howard Stern is no stranger to disapproval. His interviews in the '90s pushed the limits of what could air, as well as what people would sit for. His career has lasted since the '70s, and in 2020 he signed a five-year contract renewal with SiriusXM. It's reportedly worth more than $100 million per year.
But some people are left to wonder how a person who once "hurt and humiliate" the one-and-only Dolly Parton has lasted in the entertainment industry for so long. What did he do that Parton called a "horrible, horrible thing" she felt she needed to apologize on behalf of him for? And what other guest do fans think deserves a post-humous apology from Stern?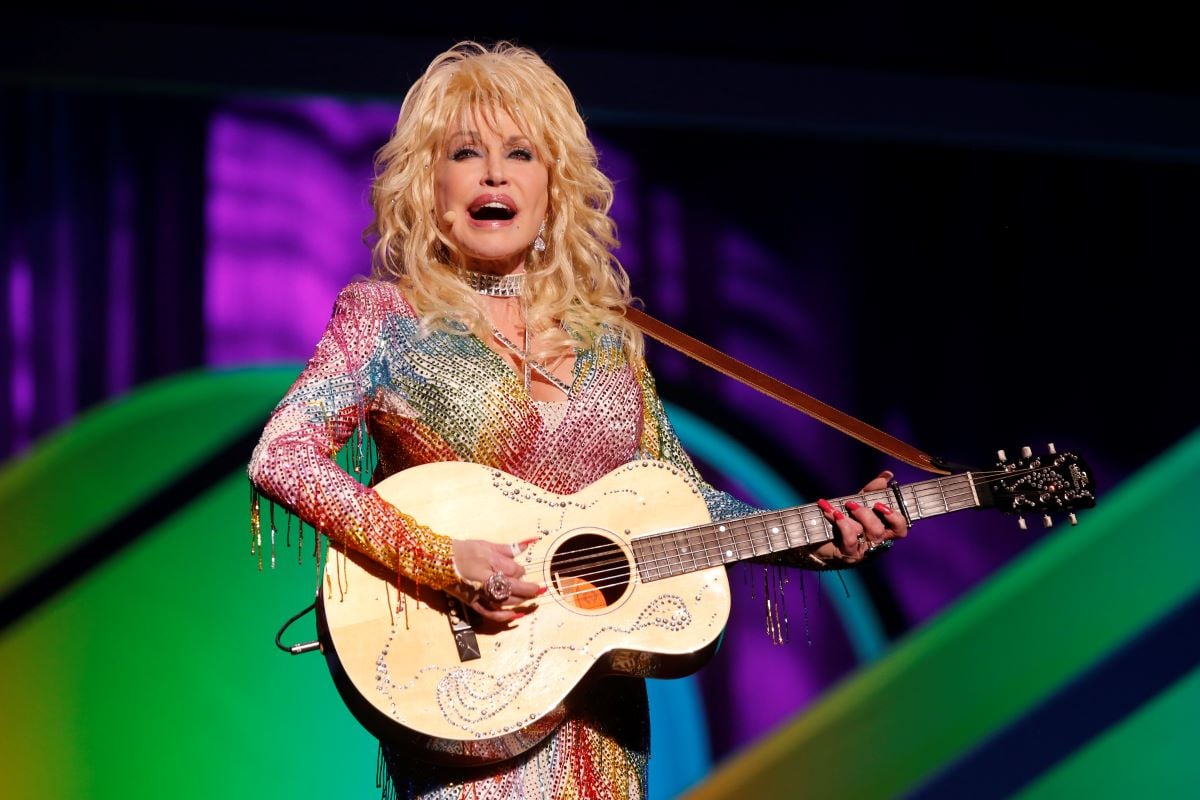 Howard Stern re-branded himself for the mainstream
Speculation pinpoints 2012 as the year Stern re-branded himself to a more conventional audience. He became a host on America's Got Talent and stayed for four seasons. As mentioned before, he still hosts a radio show with celebrity guests.
In 2019, he released a memoir titled "Howard Stern Comes Again" which led to the idea that Stern was more evolved. Around this time, he expressed regret over his treatment of guests on The Howard Stern Show. But he also kind of blamed his audience by saying he was just giving them what they wanted.
He said his interview with Robin Williams was a missed opportunity that still makes him cry. Unfortunately, he also said he was never able to apologize for embarrassing Williams with on-air statements about his personal life. Stern said he didn't try to reach out to make amends until days before Williams died — a terribly unfortunate coincidence.
Stern admitted he regrets other antics but hasn't specified too many other names of people he's sorry for hurting. But one seems like it could be obvious. In 2008, he pulled a stunt that inspired Parton to release a statement that said, "I cannot believe what Howard Stern has done to me."
Dolly Parton said she would never 'in a blue million years' say such 'vulgar' things as Howard Stern aired
According to Billboard, Parton released a statement in 2008 after Stern's show pieced together an offensive sound bite. "If there was ever going to be a lawsuit, it's going to be over this," she said at the time.
Stern offended Parton when he aired racist and sexually explicit sound clips edited together using an audiobook she'd recorded. Regarding those edited clips, the country legend said, "I have never been so shocked, hurt and humiliated in all my life."
Parton clarified that Stern had "done editing or some sort of trickery" on the clips. She said, "In a blue million years, I would never have such vulgar things come out of my mouth."  
Some might wonder why in the whole world Stern would ever target Parton and inflict such apparent distress. Well, that might be exactly why he did it. He played it off as a bit for his show and admitted he was pleased Parton had heard of him.
Considering all that, Stern could have been referring to Parton in part when he said in 2019 he'd reached out to some stars and tried to make amends. More specifically, she could have even been the unnamed star he revealed told him he'd caused too much grief to easily get over.
Clips of interviews with Anna Nicole Smith also struck some fans wrong
Recently, GUESS released a collection inspired by Anna Nicole Smith's style in the '90s and actress Sydney Sweeney shot an ad campaign. A bit of a renewed interest in the '93 Playmate of the Year emerged – as well as some offensive interviews from The Howard Stern Show.
Stern and several others laughingly weight-shamed and sexually harassed Smith on-air, seemingly to her discomfort. Furthermore, they dismissed her objections to it and apparent sadness over it.
As fans piece together Smith's story and realize how open she was about addiction – she once publicized that she overdosed and spent time in a coma, for instance – they wonder how certain people in the media got away with shaming her somewhat relentlessly. Sadly, Smith died of what was recorded as an accidental overdose when she was only 39.
Stern expressed previously he wasn't going to make public apologies out of respect for the people he'd hurt, but some observers want to have a conversation about the costs of his behavior on his guests and why he's enjoyed such highly lucrative longevity despite it.
The argument is a little hard to ignore. Seemingly, Stern's team upset Parton in a way few others did to have her release a statement begging the public, "Please accept my apology for them and certainly know I had nothing to do with this."