'How I Met Your Father' Creator Says Fans Should Pay Attention to Little 'HIMYM' Details: 'Everything Is Intentional'
'How I Met Your Father' creator Isaac Aptaker advised fans to keep their eyes peeled for 'HIMYM' Easter eggs hidden throughout the sequel.
If you thought you just saw a How I Met Your Mother Easter egg in How I Met Your Father, there's a good chance you're right. Even the smallest details in Hulu's new comedy are meant to draw connections to the hit CBS original series. That's according to How I Met Your Father creator Isaac Aptaker, who advises fans to pay close attention to every episode. Here's why.
[Spoiler alert: The following story contains spoilers for How I Met Your Father Season 1 Episode 1, "Pilot."]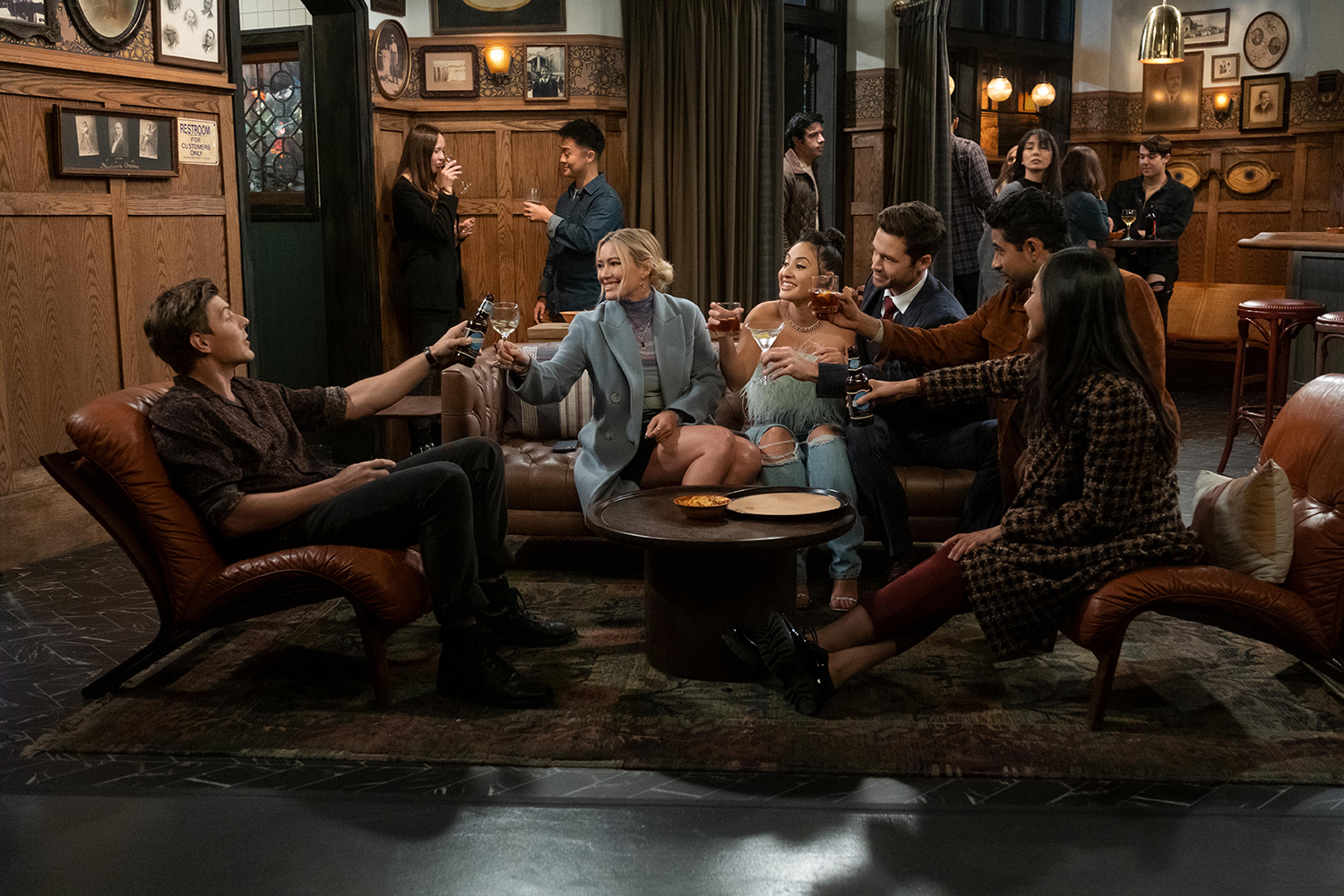 The 'How I Met Your Father' pilot has big and small 'How I Met Your Mother' Easter eggs
Right off the bat, How I Met Your Father pays tribute to HIMYM with an updated version of the same theme song, "Hey Beautiful." The first episode alone is rife with little homages to the original show, like Sid (Suraj Sharma) proposing to Hannah (Ashley Reyes), just as Marshall (Jason Segel) did to Lily (Alyson Hannigan) in 2005's HIMYM pilot.
Many fans also notice some visual Easter eggs, like the pineapple cutting board in Sophie's (Hilary Duff) and Valentina's (Francia Raisa) apartment. As die-hard HIMYM fans may recognize, that's a subtle reference to Ted's (Josh Radnor) infamous "Pineapple Incident."
And then, How I Met Your Father has a not-so-subtle reference to HIMYM. The final moments of the pilot episode show Sid and Jesse (Chris Lowell) living in the New York apartment that once belonged to Marshall, Lily, and Ted. Jesse even mentions that he got the place from an "old married couple" in a Wesleyan alumni group, a.k.a. Lily and Marshall.
'How I Met Your Father' creator Isaac Aptaker says there will be plenty more Easter eggs
According to Aptaker, there will be plenty more HIMYM Easter eggs where that came from. Speaking to TVLine, he warned that fans should stay "pretty eagle-eyed" in order to catch every reference. There's no such thing as overthinking these little details.
"That's something we love from the original. It's also something [co-showrunner Elizabeth Berger and I] love doing on This Is Us, where everything is very, very intentional," the How I Met Your Father creator said. "These shows are so much fun because they are puzzles. They take simple moments, very grounded moments, and make them feel huge, all by storytelling and how information is very carefully revealed. We're a big fan of elements like that, and people should certainly be watching for them."
The Easter eggs won't be limited to just visuals, either. TVLine asked Aptaker if Ian's job as a marine biologist refers to HIMYM's Naomi (Katie Holmes), who had the same position. Coincidentally, Ted thought Naomi was his soulmate but knew very little about her when they met. The same goes for Sophie and Ian.
Aptaker didn't confirm if Ian's job was specifically an Easter egg. However, he did point out that other Easter eggs will have "that sort of level of randomness and detail."
Aptaker wanted to ensure the sequel stands alone but connects to the original
And why, exactly, does How I Met Your Father go so heavy on the Easter eggs? It's to draw connections to the original show without becoming the original show. Aptaker told USA Today that he wanted Father to become a standalone series that still pays tribute to its roots. He said:
It's really about a balancing act of making sure this is a group of characters who stand on their own feet, and then finding the little moments of connection. Our hope is that if you were living under a rock through those nine years, and have never seen or heard of How I Met Your Mother, you could sit down and watch this show and wouldn't be missing anything.
How I Met Your Father is now streaming on Hulu. New episodes drop every Tuesday.