'How I Met Your Father': 5 Questions Fans Need Answered in Season 2
'How I Met Your Father' Season 1 left fans with tons of questions about the gang's future. Here's what we want to know in season 2.
How I Met Your Father concluded its first season on Hulu back in March 2022. Naturally, there's already one big question on many viewers' minds: who is the father? Beyond that, though, season 1's finale featured major life changes for Sophie and all her friends, so fans wonder what the future will hold. Here are the questions we need answered in How I Met Your Father Season 2.
[Spoiler alert: The following story contains spoilers for the How I Met Your Father Season 1 finale.]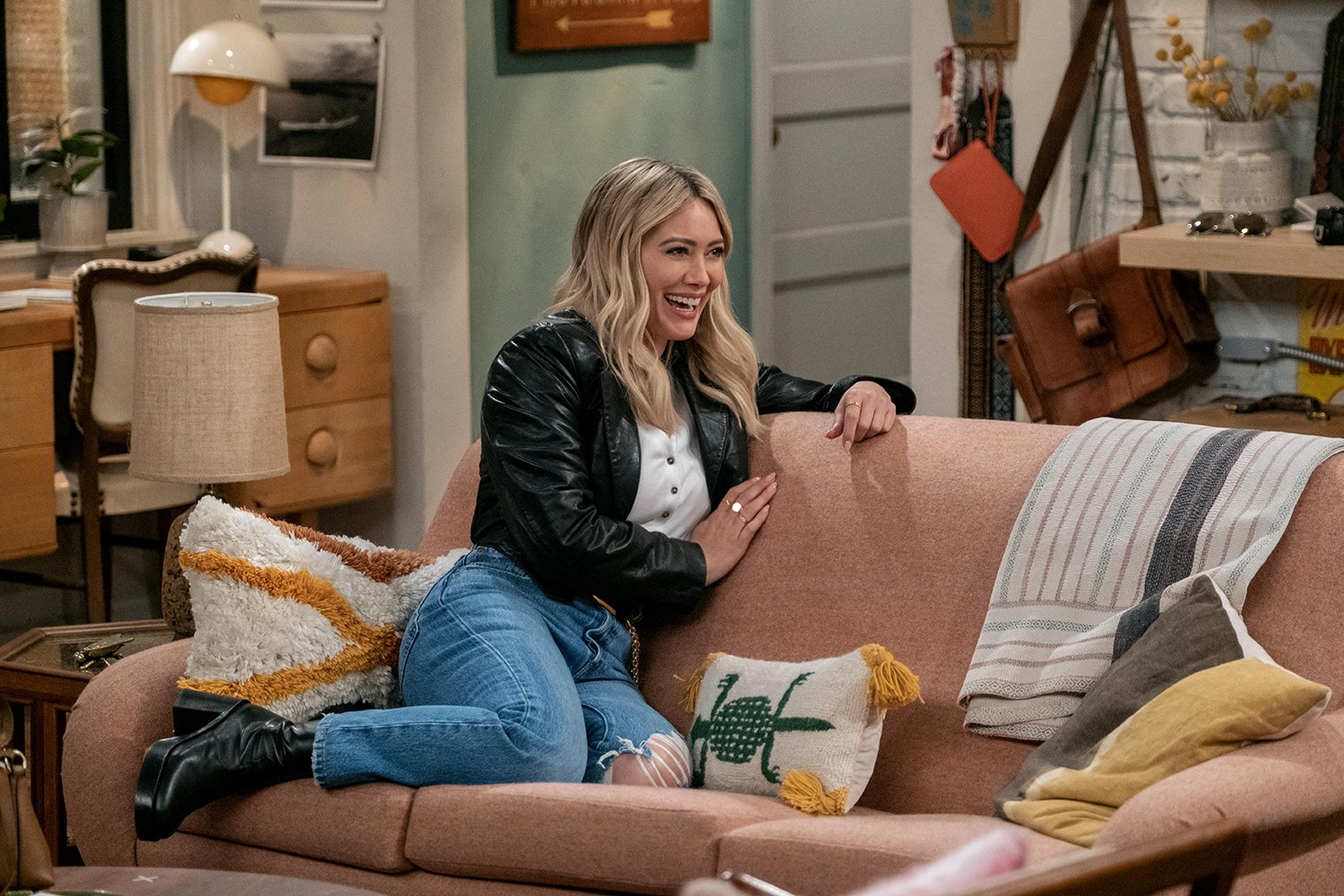 Are Sophie and Ian going to start dating?
The season 1 finale saw Sophie (Hilary Duff) go on a date — and sleep with — Jesse (Chris Lowell). The two seemed ready to start a romance, but Jesse scared Sophie by telling her in his sleep that he loved her. The two broke things off, leaving Sophie in a newly-single state at her art gallery opening later that night.
Much to Sophie's surprise, she ran into Ian (Daniel Augustin) at the gallery. As fans likely recall, Sophie messaged Ian frequently on Tinder for days and then went on one date with him before the marine biologist had to head to sea for work. Now that he's back, will he and Sophie get another chance? After all, Sophie did consider Ian her soulmate. But did her date with Jesse change her feelings for Ian?
What will Charlie do in New York without Valentina?
For most of season 1, Charlie (Tom Ainsley) and Valentina (Francia Raisa) served as the friend group's on-again, off-again couple. The two met while Valentina was traveling in London for Fashion Week, and Charlie left royalty to move to New York with her. However, their honeymoon phase wore off as they began to notice ways they weren't compatible.
In the finale, Charlie said he didn't want kids, while Valentina said she pictured having kids with him. This resulted in a break-up, leaving Valentina ready to take on single life with Sophie again.
But what does this mean for Charlie? He settled into an apartment with Ellen (Tien Tran) and got a job at Sid's (Suraj Sharma) bar. However, he was feeling homesick. Will he head back to London now that he's no longer with Valentina? Or is Charlie now a full-blown New Yorker?
Will Jesse go on tour with Meredith?
Fans also have questions about Jesse and his ex, Meredith (Leighton Meester), ahead of How I Met Your Father Season 2. Before Jesse met Sophie, he dated Meredith while they were in a band together. Jesse proposed to her, but she said no in an embarrassing video that went viral on social media. After that, Jesse swore he couldn't face Meredith again.
However, Jesse also received a surprise visit at the end of the season. Meredith arrived in town to apologize to Jesse, revealing that she missed him and wrote a song about him. She asked Jesse to accompany her on tour. He hesitated because of Sophie, but then they broke things off. So, when Sophie tried to win Jesse back, she witnessed him kissing Meredith at his apartment.
Would Jesse really leave his new friends behind and go on tour with Meredith? It's not clear yet if he can trust her. However, he did have such strong feelings for Meredith that he might be willing to give their relationship another try.
Will Sid and Hannah's marriage last?
Sid proposed to his longtime girlfriend, Hannah (Ashley Reyes), in the first episode. However, the two had to start their engagement long-distance, as Hannah needed to continue her medical fellowship in Los Angeles. The couple experienced tension throughout the season, as Sid refused to move to the west coast, and Hannah disapproved of Sid opening a bar.
On top of all that, Sid and Hannah experienced the stress of planning two weddings. Some fans might have expected them to call the weddings off in the finale. However, in a surprise twist, they actually eloped.
Will Sid and Hannah be able to manage their long-distance marriage? Or will they compromise and move in together on either coast? With the problems they've had so far, it wouldn't be surprising to see an annulment or divorce in their future.
Is Ellen going to start a new relationship?
Ellen moved to New York to spend time with her brother, Jesse, after her divorce from her wife. She had some poor luck throughout season 1, but things turned around when Ellen met her new neighbor, Rachel (Aly James). The two had a mishap when Rachel found out Ellen lied about knowing her grandmother, but she seemed ready to give Ellen another chance. Ellen landed a date with Rachel in the season finale, but will it go well?
How I Met Your Father Season 1 is now streaming on Hulu. Stay tuned to Showbiz Cheat Sheet for more updates on season 2.