'How I Met Your Father' Renewed for Season 2 With Double the Episodes
Hulu has renewed 'How I Met Your Father' for season 2. This time, the 'How I Met Your Mother' spinoff will have 20 episodes instead of the standard 10.
It looks like Sophie's story is going to be a long one. Hulu has officially renewed How I Met Your Father for season 2. And in a surprisingly bold move, the streaming service has ordered double the episodes for the new batch. Here's what we know so far.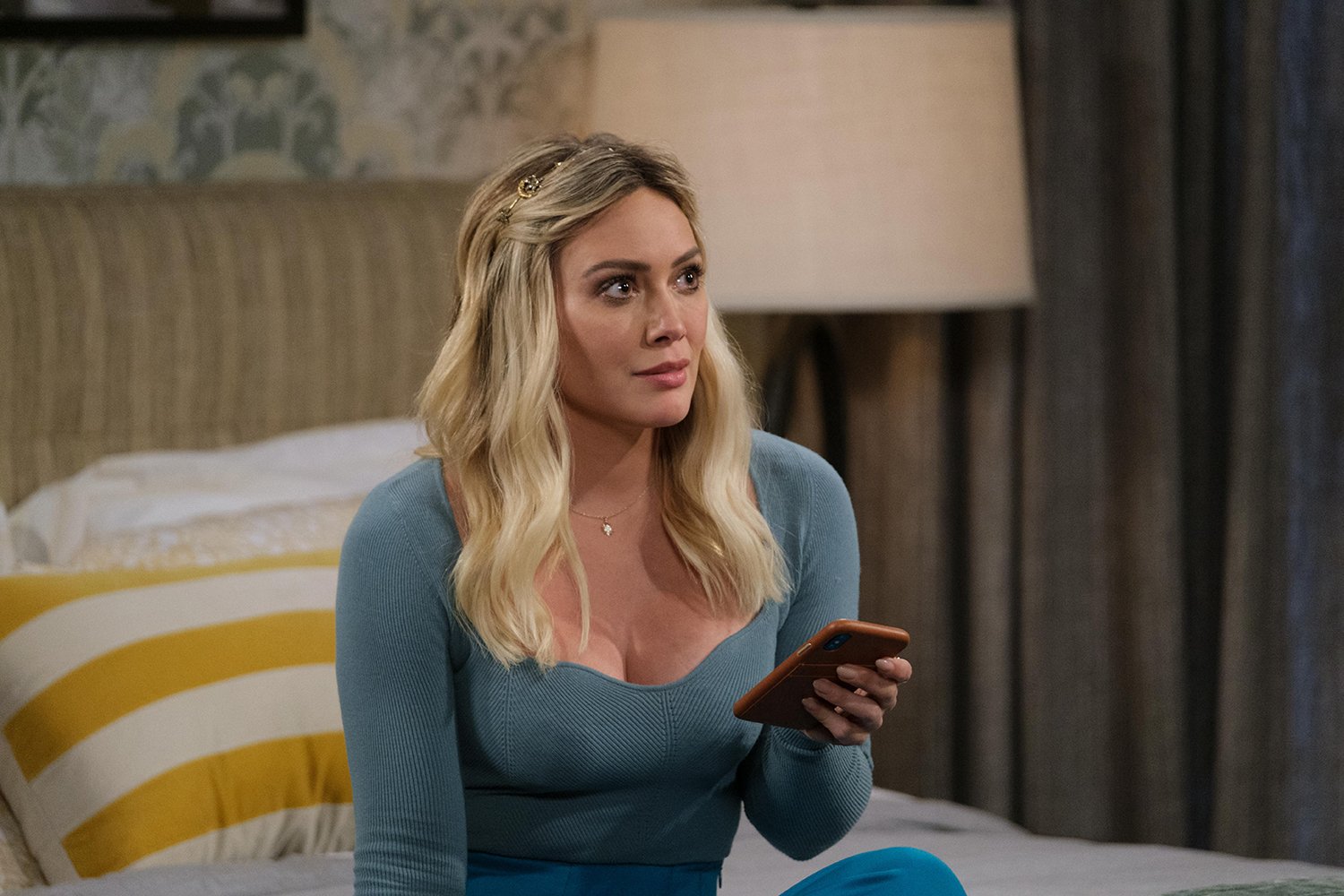 'How I Met Your Father' puts a modern twist on 'How I Met Your Mother'
How I Met Your Father serves as a spinoff to the hit CBS comedy How I Met Your Mother. The story follows 30-year-old Sophie (Hilary Duff), who must navigate the trials and tribulations of modern dating in New York City. Meanwhile, an older version of Sophie tells her son how she met his father. Much like How I Met Your Mother, Sophie's story focuses heavily on good times with her closest friends as she gets closer to revealing the father's identity.
Hulu has already renewed 'How I Met Your Father' for season 2
How I Met Your Father premiered its first two episodes on Jan. 18. The series is currently in the middle of season 1, with the finale set to air on March 15. However, Hulu has already greenlit a second season.
Jordan Helman, Head of Scripted Content at Hulu Originals, announced the decision via a statement to TVLine.
"[Series creators] Isaac [Aptaker] and Elizabeth [Berger]'s inspired vision for How I Met Your Father has proven to be true appointment viewing that fans cannot get enough of week to week," Helman said. "The lives of these characters, as portrayed by the immensely talented cast led by Hilary Duff, are just starting to unfold, and we're thrilled to bring more of this group's journey to our viewers with a supersized second season."
Unlike most Hulu originals, How I Met Your Father Season 2 will have 20 episodes rather than the typical 10. Aptaker previously spoke to TVLine about why the creators considered a longer season, noting that it's reminiscent of older sitcoms.
"[Audiences are] accustomed to sitcom seasons being longer, and when they're longer, you get more time for those episodes where the group is hanging out and having a wild night out," he explained. "Those episodes don't necessarily advance the plot in a huge way but are sometimes the best episodes when it comes to these hangout shows."
'How I Met Your Father' can start looking ahead to its endgame
While How I Met Your Mother became notorious for mapping out its endgame from the very start of season 1, the sequel has taken a more relaxed approach. Aptaker told TVLine that the creators wanted to focus on getting a season 2 renewal before looking ahead.
Now that the decision is here, How I Met Your Father can have a "larger conversation" with Hulu about where the series will go in terms of season lengths and frequency.
"Hopefully, going forward, we can start mapping out [the endgame] more specifically," Aptaker said.
New episodes of How I Met Your Father premiere every Tuesday. Stay tuned to Showbiz Cheat Sheet for more updates on season 2.