'How I Met Your Father': 1 Star Feared She Was Getting Fired When the Season 2 Call Came
The cast of How I Met Your Father received exciting phone calls in February, letting them know that Hulu had renewed the comedy for season 2. However, instead of feeling the thrill, Francia Raisa entered panic mode when she saw the call coming in. Her mind went straight to the worst-case scenario, as she feared the producers were calling to fire her. Raisa shared how the mix-up happened in a recent interview.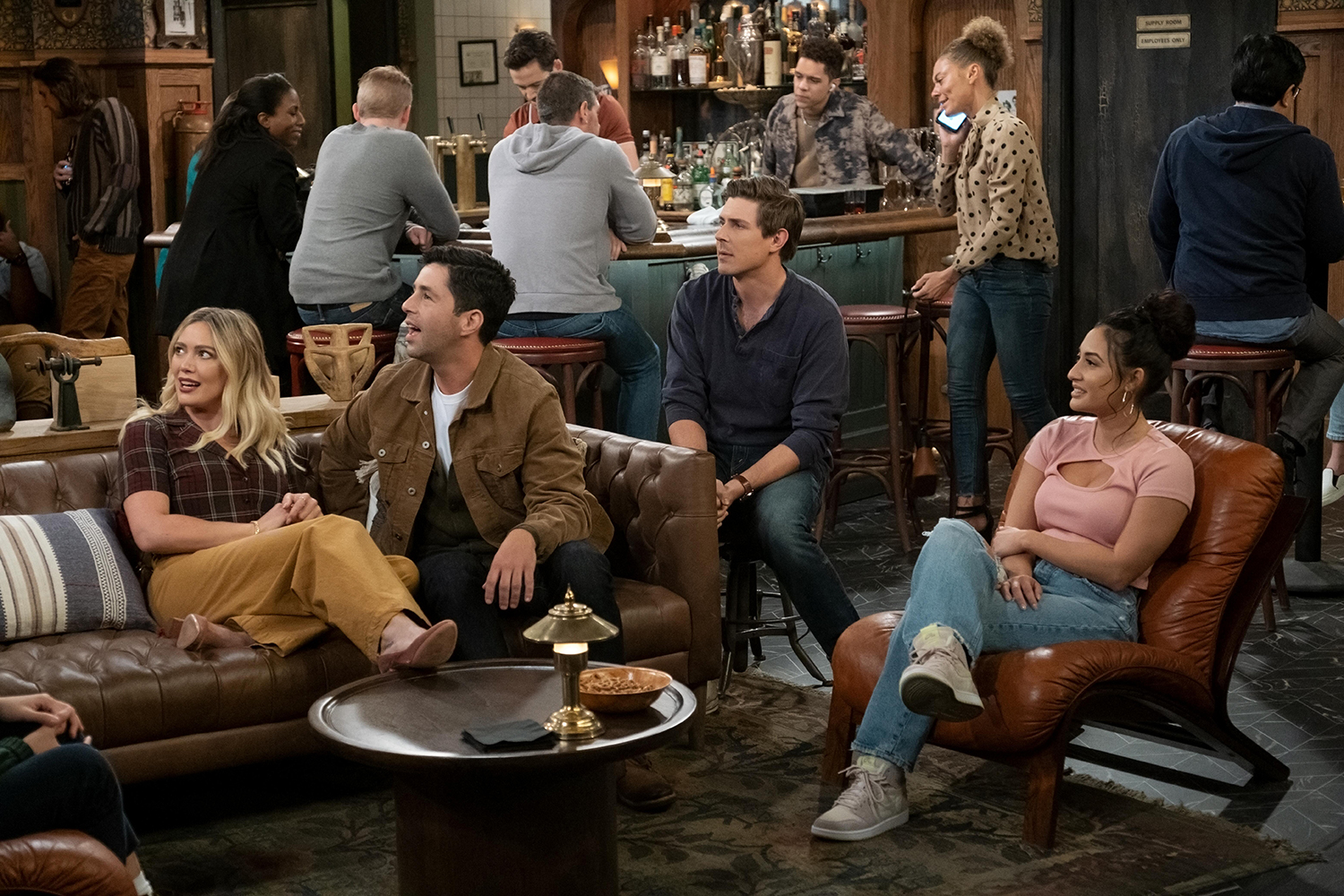 Francia Raisa plays Valentina on 'How I Met Your Father'
Raisa stars in How I Met Your Father as Valentina, a stylist and a best friend/roommate to protagonist Sophie (Hilary Duff). After falling in love at London Fashion Week, Valentina brings her new boyfriend, Charlie (Tom Ainsley), home to New York, where he becomes part of the gang.
Valentina typically acts impulsively and lives for adventure, so she often pushes Sophie to step out of her comfort zone. Additionally, she acts as a great source of comfort for Sophie, who often runs into trouble as she navigates the modern New York dating scene.
Speaking to Insider, Raisa revealed she wanted to join How I Met Your Father when she saw Duff in the cast.
"I heard Hilary Duff was a part of it, and I was like, 'OK, well everything she touches turns to gold, so let's see this,'" she said.
Fortunately, Duff and Raisa developed incredible chemistry as co-stars. Raisa said she and Duff became fast friends on set.
"She gives me so much to work with. It's very collaborative. We're constantly going over lines and ideas together," Raisa continued. "We've gotten really close. I'm very, very fortunate to be in the position that I'm in."
Francia Raisa worried she was fired when the 'How I Met Your Father' producers called her
Despite how well things went during season 1 filming, Raisa still thought she was getting fired when she received a call from the producers in February.
During an interview with E! Daily Pop, as seen above, the Grown-ish star explained that season renewal calls usually come from an agent, a lawyer, or a manager. So, it threw her off to see the producers' office (which includes Duff, Elizabeth Berger, Isaac Aptaker, Carter Bays, Craig Thomas, Pamela Fryman, and Adam Londy) calling.
"I'm like, 'Oh my god. I'm fired. What happened?" Raisa said. "I missed the call, I don't answer calls I don't know."
To make matters worse, the producers were in a meeting when Raisa called back. She thought it was a bad sign that the assistant wouldn't tell her anything. Finally, after 30 minutes of "sweating profusely," Raisa received a call back. And instead of firing her, the producers delivered the news that Hulu ordered How I Met Your Father Season 2.
"They told me the news, which was incredible and amazing," Raisa added. "I screamed. And I said, 'You know what, it's really special that you guys are calling to tell us; usually it's the reps.' They said, 'It's our favorite part of the job.'"
'How I Met Your Father' Season 2 is on its way
On Feb. 15, news broke that Hulu ordered a second season of How I Met Your Father with 20 episodes.
"The lives of these characters, as portrayed by the immensely talented cast led by Hilary Duff, are just starting to unfold," Hulu Originals' Head of Scripted Content, Jordan Helman, told TVLine. "We're thrilled to bring more of this group's journey to our viewers with a supersized second season."
New episodes of How I Met Your Father premiere every Tuesday on Hulu. Stay tuned to Showbiz Cheat Sheet for updates on season 2.
RELATED: 'How I Met Your Father': Hilary Duff Wants 1 of Her 'Younger' Co-Stars to Date Sophie