'How I Met Your Mother': A Gravestone in 1 Episode May Have Foreshadowed the Mother's Death
How I Met Your Mother was a hugely popular TV show that ran from 2005 to 2014. It followed the story of Ted Mosby (Josh Radnor) as he searches for the woman who would eventually be his wife. As many fans might know, Ted eventually does find the love of his life—Tracy McConnell (Cristin Milioti). However, she suddenly dies in the series finale.
While Tracy's death seemed unexpected to viewers, it might have been foreshadowed seasons earlier already with a gravestone in one episode.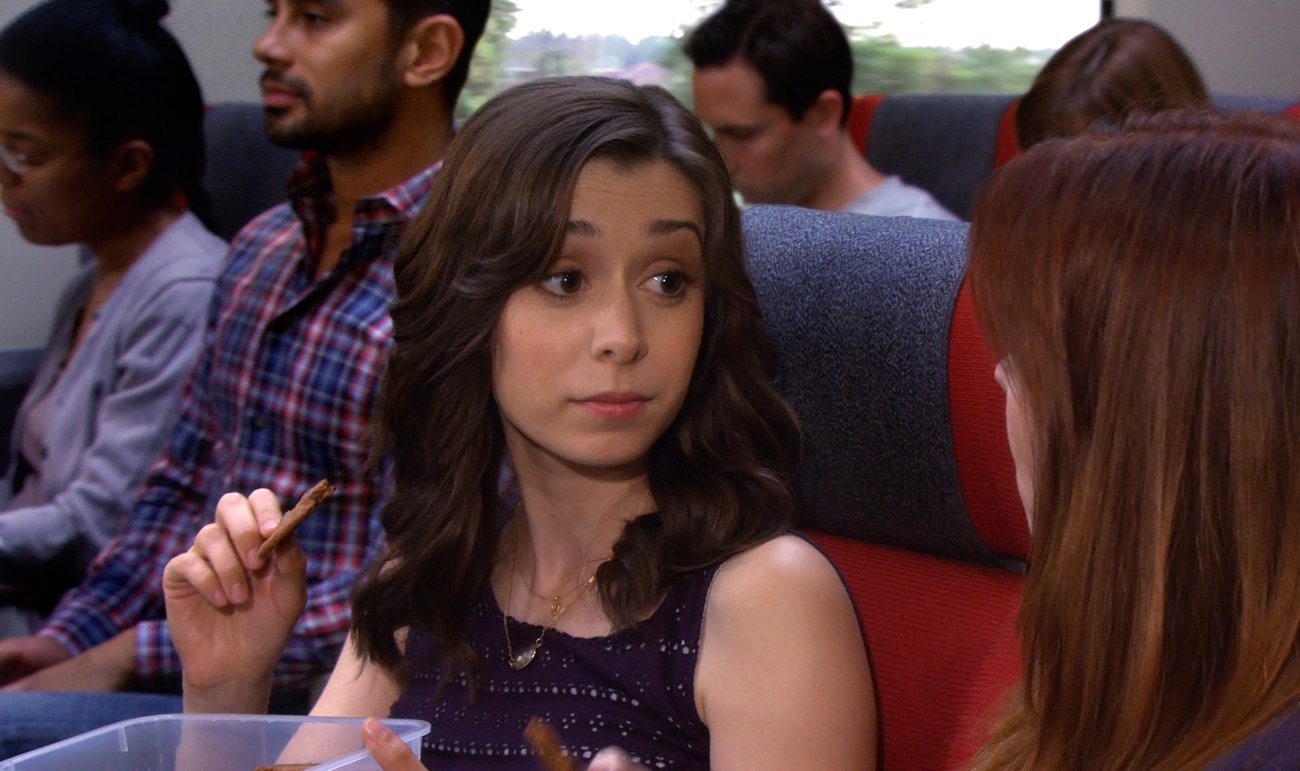 The Mother's death shocked many fans
Ted and Tracy have two kids together, but Tracy passes away from an undisclosed illness when their children are young. Her death eventually leads Ted to pursue a relationship once again with his ex-girlfriend, Robin Scherbatsky (Cobie Smulders).
However, some cast members apparently did know about Tracy's death years in advance. For example, the actors who played Ted's kids, Lyndsy Fonseca and David Henrie, had to film all their scenes within the first few seasons so they would not age on-screen. As a result, according to Bustle, Fonseca and Henrie filmed the revelation scenes secretly with just a few crew members around. They also signed non-disclosure agreements, which meant they both knew about the ending but had to keep it a secret for years.
Alyson Hannigan, who played Lily Aldrin, also told Huffpost that there were "whisperings" on the set about the mother dying. She shared, "I knew that was the case. I didn't know who the mom was going to be, but I did know that the reason he was telling all these stories is because she passed away, which was very sweet."
A gravestone in one episode may have foreshadowed Tracy's death
Meanwhile, viewers who had keen eyes may also have seen clues about Tracy's death. Most notably, there is a gravestone in one episode that could have alluded to this.
In the episode "Tailgate" in season 7, Marshall Eriksen (Jason Segel) visits his father's graveside on New Year's Day to continue their tailgating tradition. As shared by Buzzfeed, the cemetery also contains a gravestone that says "MOTHER" in big letters. It seems to be an indicator of what is to come for The Mother of the show.
There were other clues pointing to Tracy's death
Throughout the seasons, several other hints were placed on the show alluding to Tracy's death.
A big one is Ted's favorite book, Love in the Time of Cholera by Gabriel García Márquez. He could be seen reading in a few episodes, and he is even reading it at the Farhampton Train Station when he first meets Tracy. The book is about two young lovers who later go on to marry different people. However, when the woman's spouse dies years later, the couple reunites, which may have foreshadowed the situation between Ted, Tracy, and Robin.
In the scene where Ted and Tracy first meet, the song playing in the background also eerily predicts their future. It is "The Funeral" by Band of Horses.