'How I Met Your Mother': What Happened to the Blue French Horn After the Series Finale
The blue French horn from How I Met Your Mother is one of the most iconic symbols in television history. It's hard to believe one silly little item could be capable of stirring up such raw emotions from fans of the series. While some dedicated HIMYM fans adore the oddly colored instrument, others despise it because of what the object represents. Have you ever wondered where Ted's blue French horn ended up after the series came to an end? Keep reading to find out where the symbolic item went.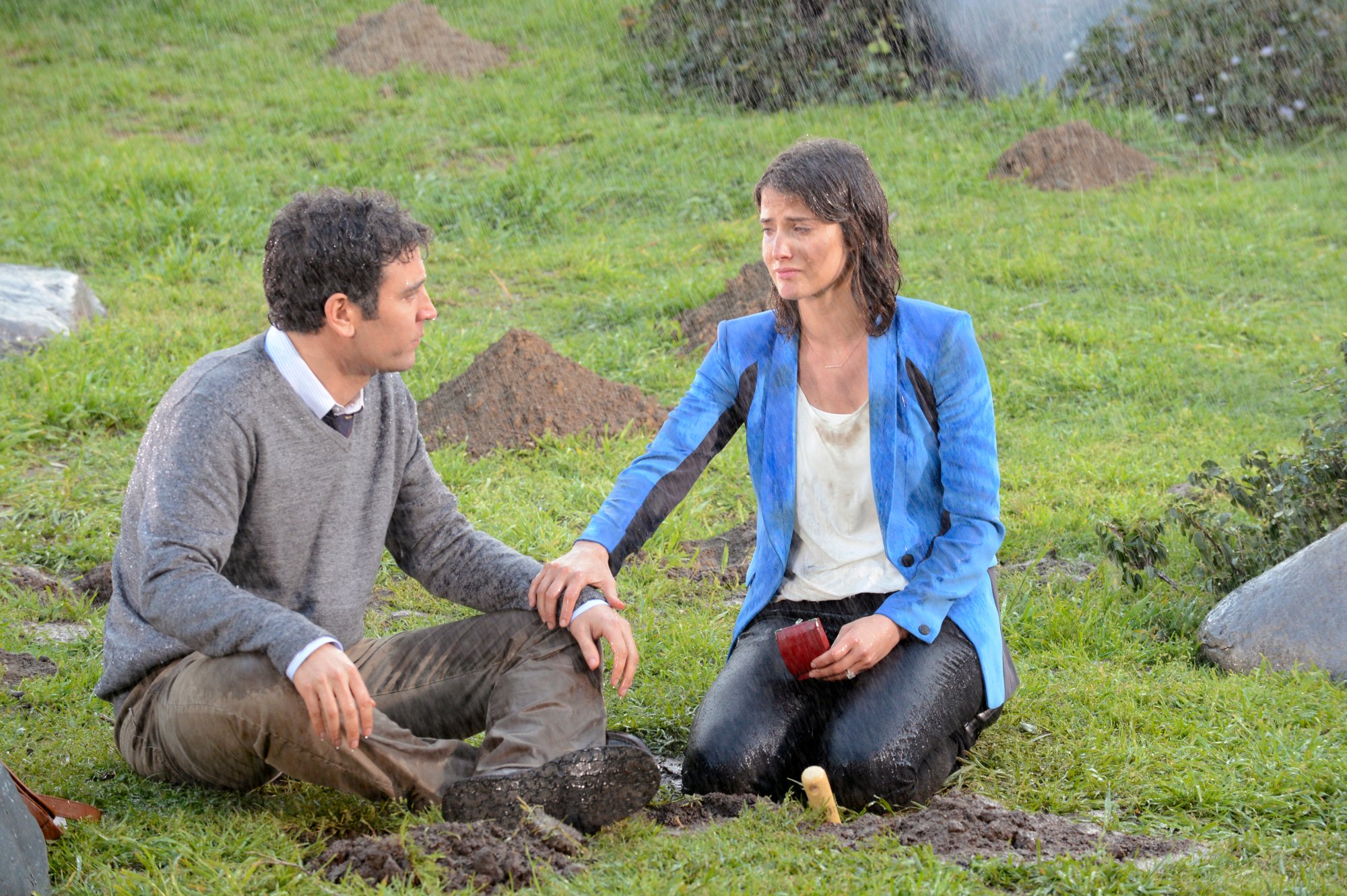 The blue French horn perfectly symbolizes Ted Mosby
Dedicated fans of the sitcom know that the blue French horn is a symbol regarding Ted's love for Robin, considering he stole the item for her on their first date. The quirky item is a perfect symbol that expresses how far Ted will go to woo the woman of his dreams.
Yet while the French horn neatly symbolizes Ted's love for Robin, it also perfectly captures who Ted Mosby is as a person. According to Josh Radnor who plays Ted, "To me, it's the most iconic prop for Ted and it's a symbol of both his romanticism and also his slight insanity. It is a stolen item, but it represents the lengths to which he'll go to win someone."
Where is the blue French horn now?
At the end of the series, Radnor, along with the rest of his HIMYM castmates, were given the opportunity to select a prop from the set in order to keep for sentimental purposes. Alison Hannigan (Lily Aldrin), lets us in on which items she selected during an interview with Sheknows. Hannigan said, "I got the one thing I really wanted, which was the red English telephone booth that was on the piano. And I took Lily's art stuff and one of her paintings. And a sign from the bar."
But who took the blue French horn?
In an interview with Vulture, Josh Radnor fittingly tells us that he's the one who snatched the item. "I'm staring at it," says Radnor, referring to the French horn. "It's just lying up against the wall in my living room. I really haven't found a place for it yet. We started to get asked that question as the ninth season rolled around, like, 'What are you going to take from the set?' I didn't realize that's a thing. I asked for it pretty late. Carter was going to take it, but they had a little discussion and said, 'I think you should have it.'… And, I don't know, there was no other thing I would rather turn and see hanging on my wall."
Why did the French horn stir up so much controversy?
Although the series finale of How I Met Your Mother came out nearly half a decade ago, people are still up in arms about that ending. Yet the scene that arguably stirred up the most controversy involved the final shot of the series, when Ted held up the blue French horn for Robin. Many fans believe that particular moment alone destroyed the entire series, due to the fact that Ted and Robin were already extremely happy in separate relationships. Fans adored Barney and Robin's whole relationship arc, while at the same time fell in love with Tracy and Ted's romantic connection. Still, a handful of fans love Ted and Robin's romance and therefore adore that blue French horn.