'How I Met Your Mother': Could Ted Afford His New York City Apartment?
How I Met Your Mother was something of a cult classic during its nine-season run. During those nine seasons, the gang alternates who is living in the spacious apartment featured on the show. Ted Mosby, the main character of the show, seems to spend the most time in the pad, and thus, fans have to wonder if he could actually afford to pay the rent. The answer isn't as simple as it seems.
Where is Ted's apartment located
The writers of How I Met Your Mother weren't really concerned with giving fans an exact address for the apartment, but they did give away a few clues. The 2-bedroom abode is allegedly above McLaren's, a pub based on a real pub called McGee's. McGee's a pub known for its muraled walls, and comfy booths is located at 240 West 55th Street, according to The New York Post.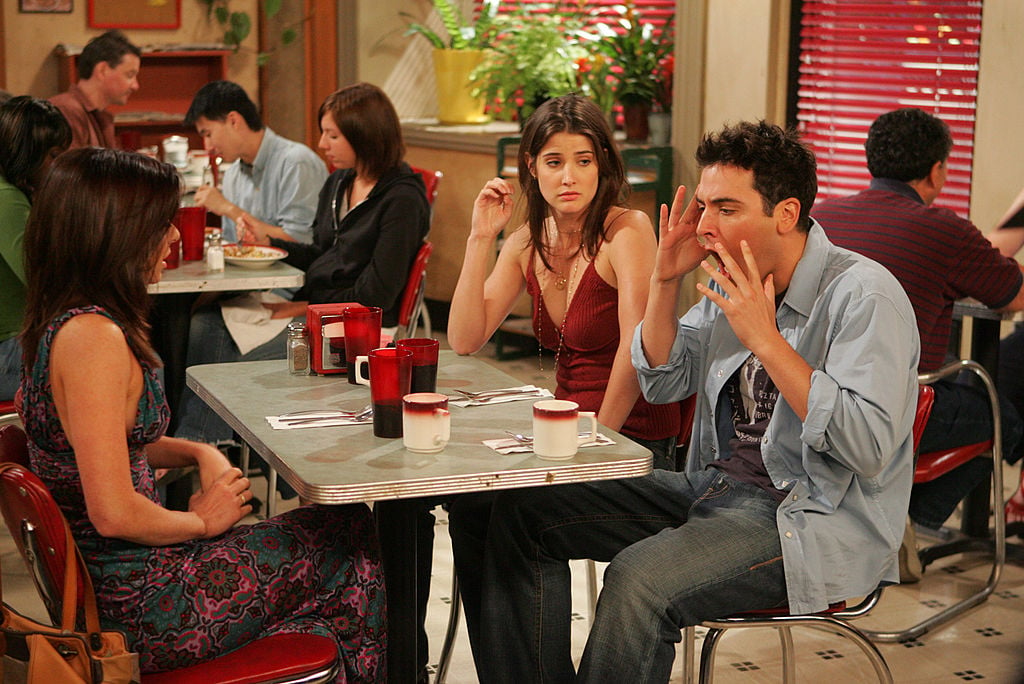 So, some would assume that the apartment is located on West 55th Street. That's not the case, though. In one episode the gang is arguing over the quickest way to get to Gregor's Steakhouse to see Woody Allen. The starting address on the laptop is 150 West 85th Street. The 86th street subway station is also referenced as the closest subway stop to the apartment. Assuming the pad is on West 85th Street, we can safely say it is firmly located on the Upper West Side of Manhattan.
The Upper West Side is a prime Manhattan neighborhood, filled to the brim with artistic endeavors and easily-accessible greenspaces. It is flanked by Central Park to one side, and Riverside park to the other, and also includes attractions like Lincoln Center.
How much would the apartment cost?
Rent in Manhattan is not cheap. In fact, plenty of native New Yorkers have been pushed out of the borough in favor of Queens and Brooklyn and the suburbs north of New York City just to make the numbers work. That doesn't prevent people from inundating the city, driving rent prices higher and higher. According to Curbed, the average rent in Manhattan hit an all-time high in September 2019 at a staggering $3,309 per month.
There are several neighborhoods on the island that remain semi-affordable. However, The Upper West Side is not one of them. Two blocks north of 85th street, a two-bedroom, two-bathroom apartment is going for $6,200 per month. The hefty price tag comes with 1,153 square feet of living space, a rarity in Manhattan.
Since the apartment on How I Met Your Mother appears pretty spacious, one can assume the crew spent more than the median of $3,000 per month. The expansive living room would suggest the entire apartment was over 1,000 square feet, and that comes at a massive premium. The rent for the spacious pad was likely closer to the $4,000 per month mark.
Could Ted afford to live in the space?
Ted was an architect in How I Met Your Mother. While architects make pretty decent money, is it enough money to afford $4,000 per month in rent? Let's see. According to Glassdoor, an entry-level architect would likely take home around $54,000 a year. The salary for an architect, however, rises as they gain more experience, with a median salary of $79,000. Different sectors may offer higher wages, but it seems like most architects will top out at around $105,000 per year before bonuses.
If Ted were making the high-end salary for an architect, he would be pulling in $5,575 per month after taxes, but we can assume he wasn't making six figures right away. If he were making the median salary, he'd pull in around $4,300 a month after taxes. If we assume that the rent on the pad was about $4,000 per month, then no, Ted couldn't swing it alone, at least he couldn't pay rent and still eat. A roommate, however, makes the numbers a bit more manageable. If Ted were shelling out $2,000 per month, he could make it work, but he'd still be a little cash-poor most of the time.