'How I Met Your Mother': These Two 'Pretty Little Liars' Stars Were Both in the CBS Sitcom
How I Met Your Mother had plenty of guest stars throughout its run from 2005 to 2013, including some familiar faces from Freeform's Pretty Little Liars. The show included these guest stars in fun ways that helped further the main premise of figuring out the kids' mother. Here's who appeared on How I Met Your Mother from Pretty Little Liars.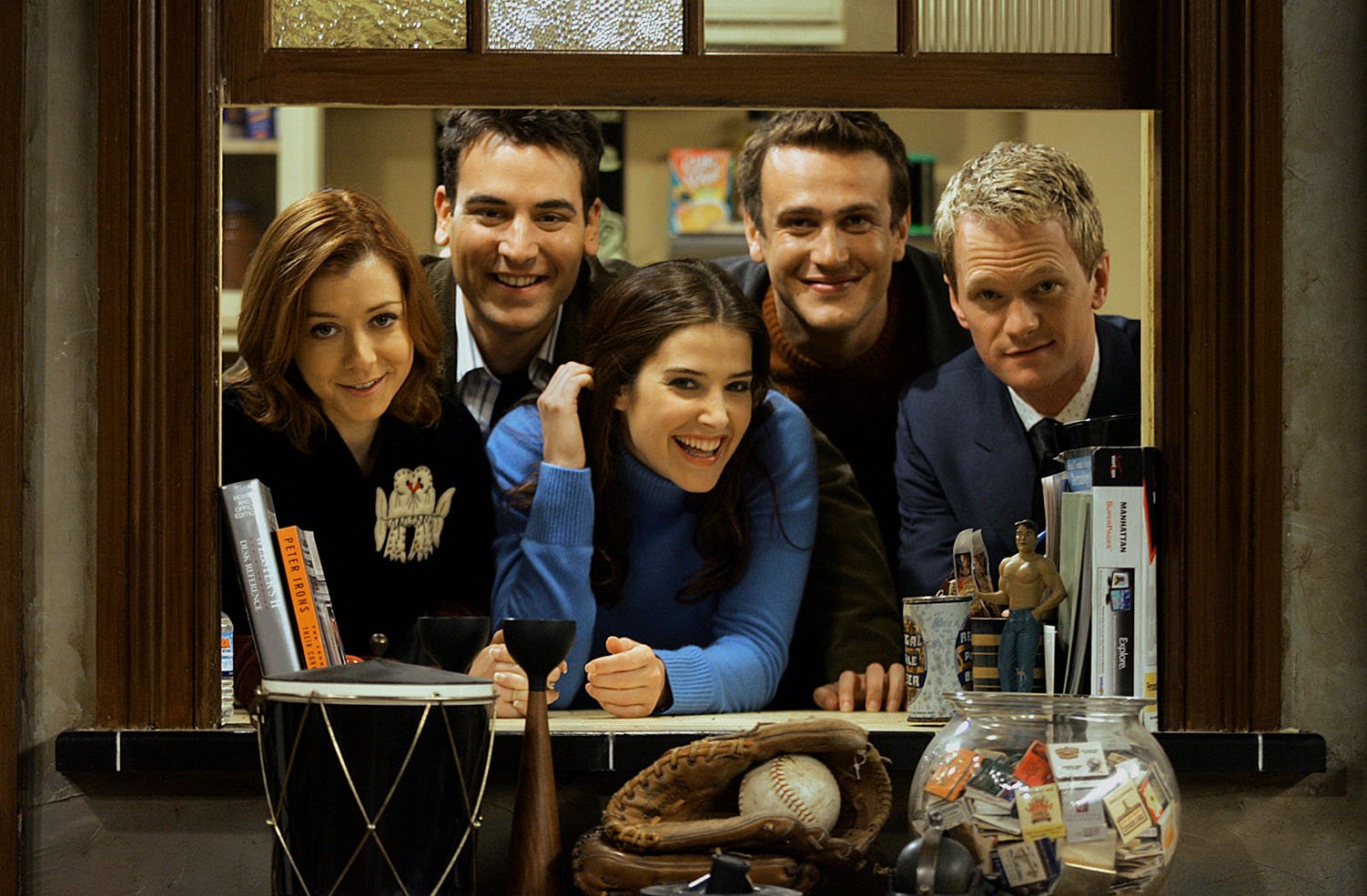 'How I Met Your Mother' had a slew of guest stars over the years
The nine-season long show attracted many celebrity guest stars because of its large audience. Pop singers like Katy Perry and Britney Spears joined How I Met Your Mother for brief stints. Also, Rachel Bilson was a guest star on the show and played the roommate of the eventual mother.
Another guest star on HIMYM was Katie Holmes, who dated Ted Mosby (Josh Radnor). Enrique Iglesias, the singer, dated Robin Scherbatsky (Cobie Smulders) when she went to Argentina.
Two guest stars that were on How I Met Your Mother were also beloved actors from Freeform's teen drama Pretty Little Liars.
This 'Pretty Little Liars' star appeared on the show
Lucy Hale played Robin's troublemaking younger sister Katie. Hale's first episode was "First Time in New York" in 2007 before she got the Pretty Little Liars role of Aria Montgomery. The episode showed Katie visiting Robin, and deciding whether she should sleep with her boyfriend for the first time. Ted steps in to help out Robin and her sister and gives advice to the rebellious teenager.
Hale returned later on in the show when Robin was marrying Barney Stinson (Neil Patrick Harris). She appeared in the 2014 episode "Vesuvius." Hale wasn't the only Pretty Little Liars star to grace the How I Met Your Mother universe, though.
'How I Met Your Mother' had another 'Pretty Little Liars' star on
The other Pretty Little Liars star on How I Met Your Mother was Ashley Benson. Her first appearance came years after her co-star's first stint, in 2013. Benson joined the HIMYM world playing Carly in the episode "Ring Up!"
Benson played Barney's younger sister Carly, who Ted goes out with. She and Ted have very little in common, which is a comedic point of the episode. They discover they both like Star Wars, which is sufficient in Ted's point of view for them to be together. When the pair decide to stop dating, Barney says Ted has to marry Carly — but of course, they don't, and the mother's identity is later revealed.
"I turned out to be Barney's sister, that was the big reveal," Benson said about the experience in an interview with Seriously on YouTube. "I think it was their last season that I was on it. Which was very fun, I had never done a show like that before. Very nerve-wracking, but it was fun."
Benson was on How I Met Your Mother after she had been acting on Pretty Little Liars for years. She played Hanna Marin on the Freeform show for seven seasons.
You can view How I Met Your Mother on Hulu and Amazon Prime Video.