'How I Met Your Mother': Jason Segel Improvised During the Show's Saddest Scene
How I Met Your Mother didn't often show its more serious side. The CBS comedy did have some sad moments, but nothing quite prepared fans or the cast for season 6 episode 13: "Bad News." At the end of the episode, viewers watched Marshall (portrayed by Jason Segel) break down at the news that his father died suddenly. The scene was incredibly moving and filled with emotion. As it turns out, Marshall's reaction to the news was entirely unscripted, which made the scene even more powerful.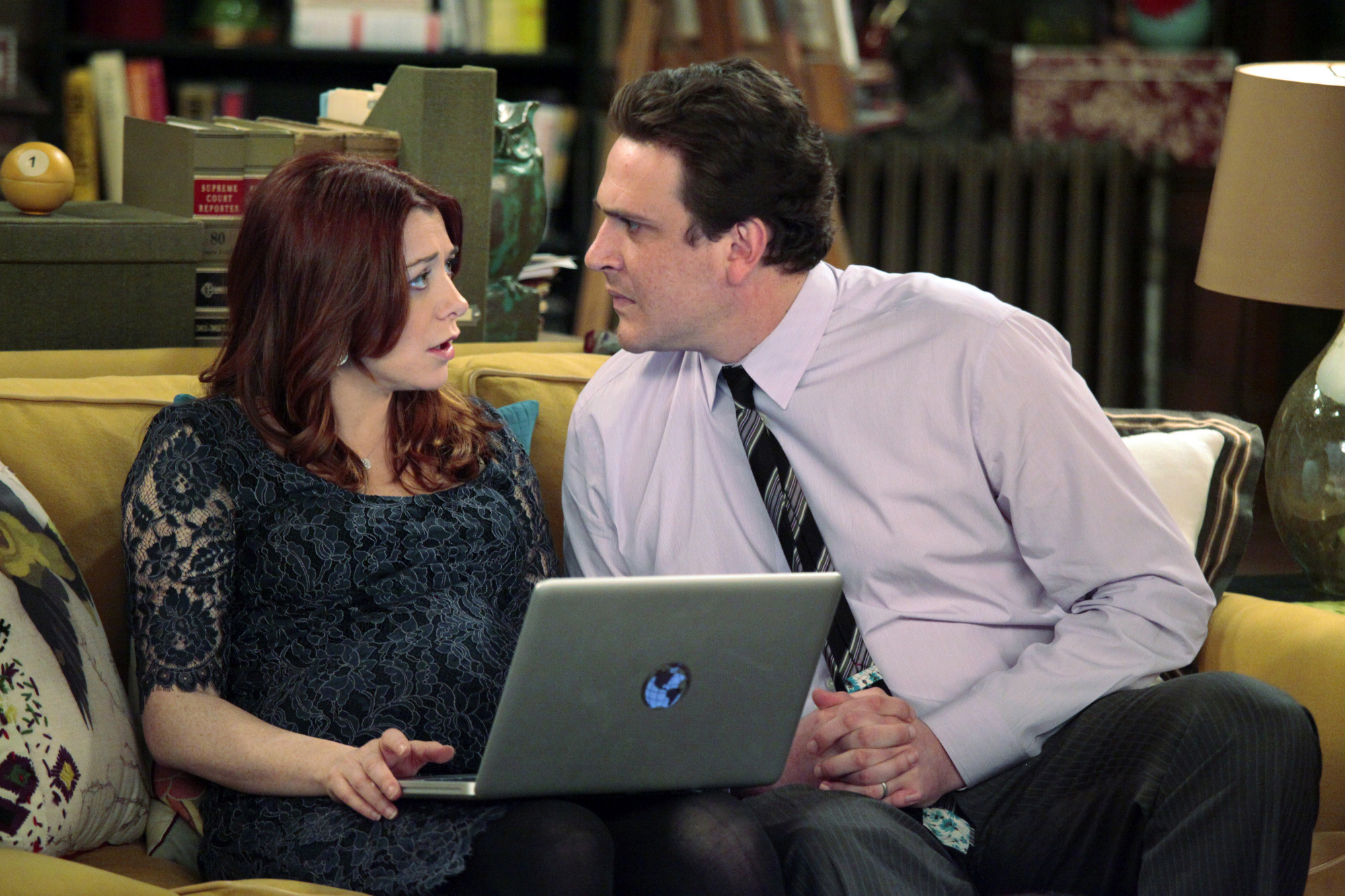 Marshall's reaction to losing his father was genuine
The scene began with Marshall calling his father to share some good news with him. Meanwhile, Marshall's wife, Lily (Alyson Hannigan) pulled up in a cab. As Marshall looked at Lily and hugged her, he quickly realized that she had been crying.
"Marshall, something's happened," Lily said. "Your father, he had a heart attack. He didn't make it."
Starting to choke up, Marshall responded, "My dad's dead?" He quietly wrapped Lily in his arms and broke down in tears, adding, "I'm not ready for this."
Segel had no idea that this would be the news he received. In an interview with SheKnows, Segel and Hannigan revealed that they had previously received scripts saying that Lily was pregnant. However, the showrunners changed the episode's ending and left the actors in the dark to get genuine reactions. Segel thought of his lines on the spot.
Jason Segel said it was 'easy' to react to Alyson Hannigan's emotion
RELATED: 'How I Met Your Mother': Neil Patrick Harris Once Shared the Funny Origin Story of the Phrase 'Suit Up'
Segel told SheKnows that, despite the serious nature of the scene, it was very easy for him to channel his reaction. Going into it, all he knew was that Hannigan's last word in the scene would be "it." He had no idea if the news would be positive or negative.
[Hannigan] came out and she was already crying and it was heartbreaking. It made acting very easy. All I had to do was react in that scene," Segel told the publication. "I didn't have to dig deep. We literally did it in one take, which was so brave of our director."
That scene also happened to become one of Segel's favorites because it gave him a chance to perform a different type of acting.
"I was excited. I like having a little drama in my comedy. It's like James Brooks' style. There is a 10-percent more demonstrative acting style on a sitcom," he said. "You have to sell a joke and all that, but the job was just to be honest, which I love. It's my favorite."
Carter Bays said it was the 'hardest scene' in How I Met Your Mother to film
Even How I Met Your Mother's producers and crew had a difficult time watching the scene. As series co-creator Carter Bays revealed in an Entertainment Weekly essay, Marshall's father's death was "the hardest scene we've ever done."
"As the last words of Lily's line — 'he didn't make it' — left Alyson's mouth, I had to look away, as did our director Pamela Fryman," Bays said. "It's our job to watch what happens, but in this case, what Jason and Alyson were going through was so unbearably real…we just had to trust that when we got back to the edit room it would all be in focus."