Which 'How I Met Your Mother' Star Made the Most Money From the Show?
It's been more than six years since How I Met Your Mother came to an end. The long-running CBS sitcom was well-liked by audiences around the world. Given what a beloved show it was, the network had to shell out quite a bit to keep its stars around for nine seasons. Here's a look at how much each of the actors made for HIMYM.
Cobie Smulders
RELATED: What Were Cobie Smulders' New Robin Sparkles Lyrics From 'How I Met Your Mother' COVID-19 Parody?
Actor Cobie Smulders portrayed Robin Scherbatsky, a journalist who meets the group of friends in the pilot. The former Canadian teen pop star is part of the show's central love triangle.
While appearing on the show, Smulders was cast as Maria Hill in the Marvel Cinematic Universe. She has thus far appeared in six of the franchise films, including Avengers: Endgame. Smulders currently stars in the ABC crime drama Stumptown.
According to Forbes, Smulders earned $340,000 per episode for the final season of HIMYM, which depicted the wedding of her character to Barney. Altogether, she's thought to have earned approximately $10 million in 2014.
Josh Radnor
Actor Josh Radnor played Ted Mosby in HIMYM. The architect is set on finding the love of his life, and the show tells the story of how he met the mother of his children.
In addition to being an actor, Radnor has also taken to working behind the scenes. He has written, directed, and starred in two films. Radnor has also starred in TV series Mercy Street, Rise, and Hunters.
Radnor reportedly raked in around $10 million during the last season of the show, putting him at a tie with actors Mad Men's Jon Hamm and Two and a Half Men's Charlie Sheen as one of Forbes' highest-paid TV actors that year.
Alyson Hannigan
RELATED: Alyson Hannigan's Net Worth and How She Makes Her Money
Actor Alyson Hannigan portrayed Lily Aldrin in HIMYM. A teacher and artist, she has been friends with Ted since meeting him and Marshall in college.
Prior to HIMYM, Hannigan was known for her starring roles in the hit TV show Buffy the Vampire Slayer and the American Pie film franchise. She currently hosts the magic competition series Penn & Teller: Fool Us.
Hannigan was No. 5 on the Forbes List of the highest-paid TV actresses in 2014, earning 9.5 million for the final season of HIMYM. Like her co-stars, she earned somewhere between $225,000 and $340,000 per episode.
Jason Segel
Actor Jason Segel played Marshall Eriksen in HIMYM. He and Ted have been roommates since college, and he pursues a career in law while dating (and eventually marrying) Lily.
Segel first gained notoriety for starring in the TV series Freaks and Geeks. He's gone on to star in such films as Knocked Up and I Love You, Man. And like Radnor, Segel is also known as a writer and producer.
The actor brought in $11 million the year the show ended, according to Forbes. However, while he made more from his other projects like the film Sex Tape, Segel still was thought to have the same salary as his previously mentioned castmates.
Neil Patrick Harris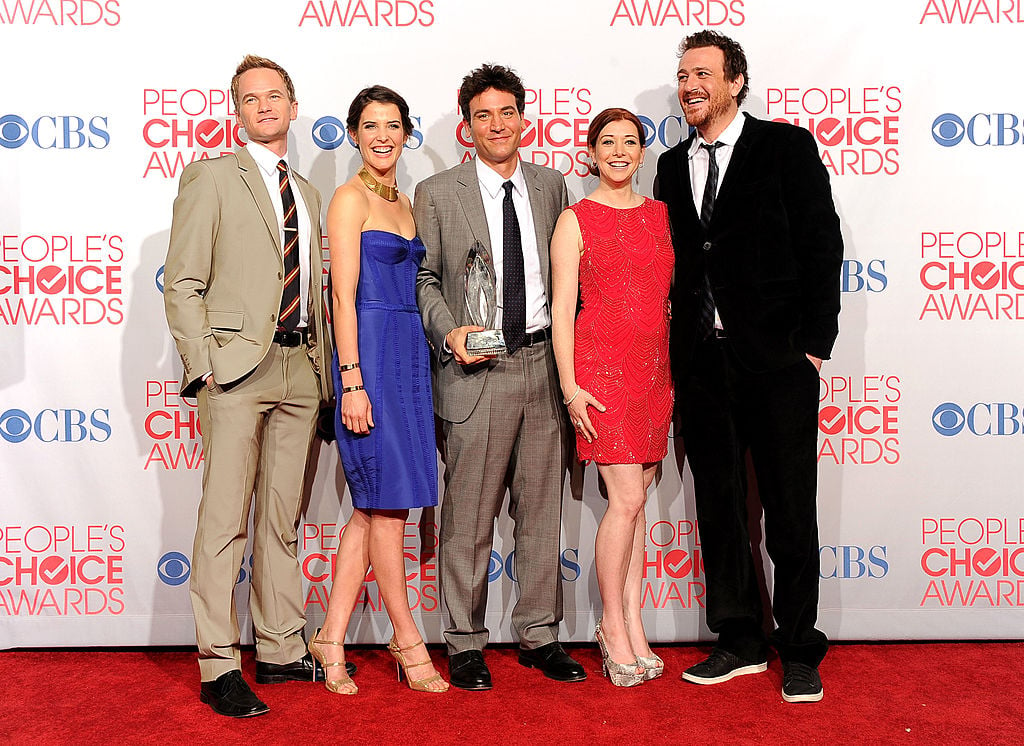 RELATED: Neil Patrick Harris Net Worth: How the Actor Makes His Money
Finally, actor Neil Patrick Harris played Barney Stinson in HIMYM. A businessman with a mysterious job, he is known for being promiscuous and a partier. He later settles down with Robin (albeit briefly).
Harris broke out as the eponymous star of the '90s series Doogie Howser, M.D. As an adult, he played a fictionalized version of himself in the Harold & Kumar film franchise. He is also known for hosting award shows.
Harris was one of the top celebrity earners of 2014, according to Forbes. Unlike the rest of his co-stars, he was thought to have made $400,000 per episode for the final season, bringing in a total of $18 million that year.